Published April 2021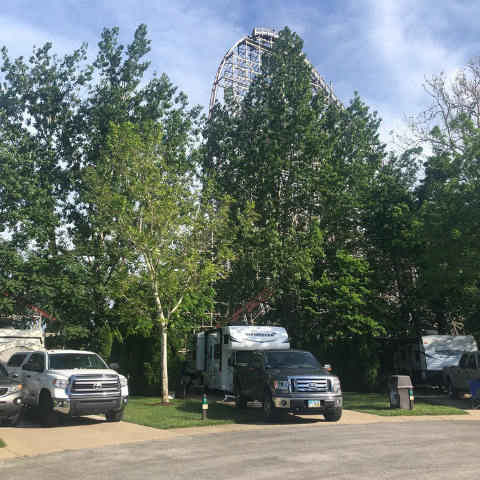 The following is a guest post written by Sarah Dudziak of Neff Brothers RV Rental in Lorain, Ohio. Neff Bros, as they are locally known, has been generous enough to donate a free RV rental to the lucky winner of our "Lake Erie RV Road Trip Giveaway," in honor of National Travel and Tourism Week, May 2-8. Read on to learn about the benefits of RV camping in the Shores & Islands region and how you can win an RV road trip!
Ready for an ultimate adventure? Neff Brothers RV is where your adventure begins. A Neff RV is perfectly coupled with the Lake Erie Shores & Islands' nearby campgrounds and attractions. We rent year-round, so you can camp in any season you wish. Whether you are looking for a weekend getaway or a longer stay, make sure to consider a motor home or trailer rental for your next excursion. 
There are several diverse places you can explore with a recreational vehicle. If you are a thrill seeker, check out Lighthouse Point Campground and stay adjacent to Cedar Point amusement park. This beautiful campground offers back-in, pull-thru, and deluxe sites, excellent for a family gathering or friend get-together. The site rental can include Cedar Point or Cedar Point Shores water park tickets (a variety of vacation packages are available) and access to the outdoor pool and spa, along with Cedar Point's amazing mile-long beach. If you want to have a relaxing vacation, set up camp at East Harbor State Park. Enjoy a day on the beach or shop locally in downtown Marblehead. There are many charter boats available for tours and fishing in this area as well. Another fun option is to take your rental camper over to the islands via ferry. Kelleys Island State Park is a gorgeous lakeside campground and near local wineries. You won't want to miss the Glacial Grooves State Memorial. Or, visit Put-in-Bay and shop and eat in the quaint village, while camping at South Bass Island State Park. Make sure to learn about the islands' history, touring the caverns and Perry's Victory and International Peace Memorial.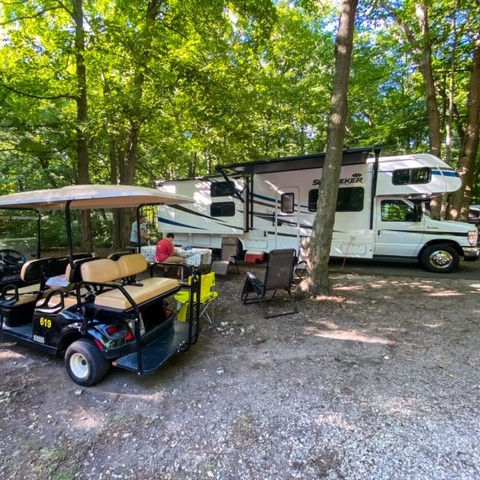 Since Neff Brothers RV Rental is located east of Lake Erie Shores & Islands, many renters take advantage of our delivery service. If you want to get to the vacationing faster, Neff Bros will deliver your RV right to your campsite for an additional cost. The knowledgeable delivery driver will also do a complete a walk-thru describing the particular unit. We are sure to have a rental unit that is right for you. Neff Bros offers hardtop trailers fit for two to ten people. Our motor homes range from 24 ft. to 34 ft. and include Class "B+," "C," and "A." For costs, RV styles, or service and parts inquiries, please visit www.NeffBrosRV.com. Join our email list to obtain exclusive rental promotions. If you are interested in renting and have exact dates you can get an online quote or contact the rental department at 440-282-5600 between noon and 5 pm on weekdays.
So, you're ready to start your RVing journey! It may be sooner than you think… Neff Bros RV is participating in the Lake Erie Shores & Islands giveaway where you can win a FREE weekend in a Class "C" motor home. This RV is fully loaded with a bathroom, kitchen, and TV. It can accommodate up to eight guests, but is most commonly enjoyed by a family of four or five. The winner will also receive a campsite at Sandusky KOA, tickets to Cedar Point, and a gift card to Dockside Cafe. The contest will begin on May 2nd. Stay tuned!!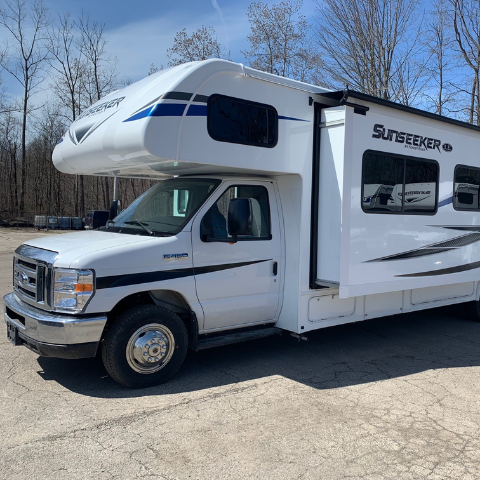 The Lake Erie Road Trip Giveaway will run May 2-14, 2021. Sweepstake's entrants must fill out the online entry form. Click here for complete contest rules. For a link to the contest page, follow @shoresandislands on Facebook or subscribe to our email newsletter, which will be sent on May 5, 2021.