Sample Itinerary

Student Performance Spaces*
Looking for a unique way to showcase your student's talent? Shores & Islands Ohio is home to a variety of performance venues. Whether it is marching down the midway, performing with a lake view backdrop, or entertaining others in a historic venue, Shores & Islands is here to set the stage. Contact our groups team to help arrange everything before the curtain goes up.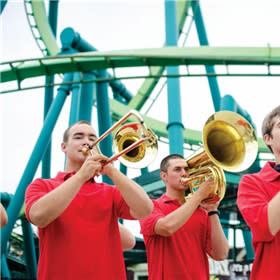 One Cedar Point Dr., Sandusky
1.800.448.2428 option 1, cedarpoint.com/groups/student-youth-groups/performance-opportunities
Can you imagine a better stage and picturesque backdrop than Cedar Point and the scenic vistas of Lake Erie? Your performers become the center of attention as they either march down the midways or perform on one of our outdoor stages in front of a variety of spectators.
City of Sandusky - Washington Park Gazebo
200 Washington St., Sandusky
419.627.5886
Your group can share the music with a performance in beautiful Washington Park surrounded by wonderful manicured gardens and trees!
City of Vermilion Third Thursday Performance
Various locations in Downtown Vermilion
440.967.4477, vermilionohio.com/3rd-thursdays
On the evening third Thursday of each month May-Sept, downtown Vermilion becomes abuzz with activity from local arts vendors to plenty of performing local musicians, you group can join in on the fun and perform for crowds passing by!
Huron Boat Basin
330 N. Main St., Huron
419.433.4848, cityofhuron.org/government/departments/parks-and-recreation/events
Perform at the amphitheater along Huron's Boat Basin marina. Hosts a plethora of live concerts and events throughout the summer.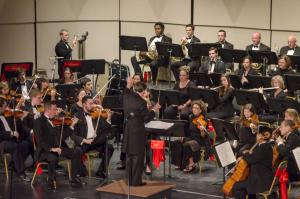 236 Walnut Ave., Lakeside-Marblehead
866.952.5374, 
Performance spaces indoors or out in this historic Chautauqua community on the shores of Lake Erie. Student groups feel right at home in the family friendly atmosphere Lakeside has to offer.
Port Clinton High School Performing Arts Center
821 Jefferson St., Port Clinton
419.734.2147 ext. 1, pccsd.net/apps/pages/?uREC_ID=105731&type=d&hideMenu=1
This 781 seat theater can be rented for a student or professional performance. Please call to check date availability as the Performing Arts Center is utilized by the school district for drama and musical performances.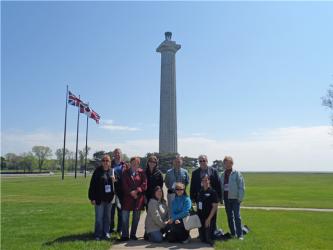 Perry's International Victory and Peace Memorial
93 Delaware Ave., Put-in-Bay
419.285.2184
Have your group perform on a beautiful Lake Erie island with the backdrop of the 352 ft. tall doric column commemorating the Battle of Lake Erie during the War of 1812, and the lasting peace between the United States, Canada, and the United Kingdom.
*Many of these spaces host multiple performances throughout the year. It is best to book early and be aware the requested date may not be available at a given location.