Things to Do in Fall
Fall in love with Shores & Islands Ohio all over again in the autumn, when the summer vacation crowd goes home but the attractions and events keep going. Milder weather allows visitors to continue to enjoy the outdoors, witness fall bird migration, and enjoy the beauty of changing colors. Visit an orchard to pick a peck of apples or sample other fresh-from-the-farm produce at a farmer's market. Take a tour of a local winery at the peak of harvest season and taste craft beverages at a brewery or distillery with the Shores & Islands Cheers Trail. Just a short trip from both Toledo and Cleveland, Shores & Islands Ohio is the premier vacation destination.
Fall Events & Festivals in Ohio
Embrace the vibrant colors of the leaves this Autumn with these fun Fall events and festivals happening all along Lake Erie at Shores & Islands Ohio.
Fall Dining Options
Immerse yourself in the season with rustic pub food, hearty plates of local Lake Erie catch, and top it off with a drink from one of the regions famous wineries or breweries. Come taste why Shores & Islands Ohio is a premier vacation destination.
Locations with Thanksgiving Meals
PORT CLINTON
Gideon Owen Thanksgiving Brunch
3845 E. Wine Cellar Rd. (off SR 53)
3845.797.4445
11 am-3 pm
Adult (13 yrs. and older): $50 ++, Child (12 yrs. and under): $25 ++, plus tax and gratuity. Reservations only.
1812 Food and Spirits Thanksgiving Buffet
2590 E. Sand Rd.,
419.960.7588
11:30 am-3:30 pm
Adult (13 yrs. and older): $48, Child (6-12 yrs.): $22, (under 5 yrs.): Free. Reservations recommended.
SANDUSKY
American Legion
3615 Hayes Ave.,
419.625.3274.
Buffet served 11 am-2 pm, Adult: $15, Child (10 yrs. and under): $8. Reservations suggested.
Kalahari Resort
7000 Kalahari Dr. (off US 250),
419.433.5543
Nov 23, 1-5 pm in Kilimanjaro Room
Adult: $59.99 (13 yrs. and over), Child (4-12 yrs.): $22.99, 3 & under: free. Reservations strongly encouraged.
Bob Evans
4321 Milan Rd. (US 250), 419.626.3355
8 am-7 pm
Take out: Premium Farmhouse Feast (packed cold), $154.99 (serves up to 10 people), available Nov 1-23. Holiday Family Meal, $109.99 (serves 6-8), $79.99 (serves 4)
In restaurant: Hot Holiday Celebration Platter, $13.99
Cracker Barrel
4216 Milan Rd. (US 250),
419.626.6125
7 am-9 pm
Serving Thanksgiving dinners beginning at 11 am.
Cracker Barrel is offering to-go meal options plus a-la-carte options. The Heat N' Serve Family Dinner package serves 4-6 for $99.99. The Heat N' Serve Feast serves 8-10 for $149.99. Heat-and-serve family dinners available Nov 18-25; 24-hr notice is required for orders.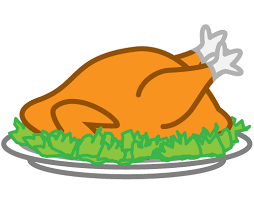 Dianna's Deli and Restaurant
3002 Milan Rd. (US 250),
419.625.9100
Open 24 hrs.
 
Golden Corral
5309 Milan Rd. (US 250),
567.998.4574
Open Thanksgiving 11 am-8 pm.
Pre-order starts 11/1. Whole Roasted Turkey Meal serves 6-8 for $109.99.
OH Taco
223 W. Water St.
844.373.2223
11 am-11 pm
Sweet Potato Catering
1302 W. Monroe St,
419.202.4740
Place Thanksgiving Dinner To-Go orders by Nov 17
Pick-up on Nov 22 between 1-3 pm.
Herb roasted turkey with many traditional side dishes and desserts available. Delivery available.
VERMILION
Martino's International Cafe
4415 Liberty Ave. (US 6),
440.967.3463
Thanksgiving Buffet 11-4 pm., Adult: $19.95, Child: (10 yrs. and under): $11.99. Reservations recommended.
In addition to buffet, order breakfast or lunch off the menu from 8-11 am or make reservations to pick up your Thanksgiving Dinner through the convenient pick-up window.
Fall in Ohio