Welcome to post-Labor Day in Shores & Islands Ohio – where the feeling is just a bit less rushed and a bit more relaxed. The summer crowds have dispersed and everything just seems to slow down. But while the atmosphere slows, the action does not. The upcoming Autumn season is when the area thrives. Events are plentiful and such a fun way to experience fall on Ohio's north coast. Now is the time to enjoy warm sunny days and crisp cool nights. Welcome fall with a variety of season-centered festivals and celebrations. Here are the major events taking place in September and October: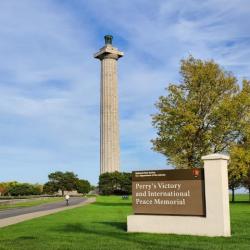 Historic Weekend
Sep 8-10, 2023
Put-in-Bay
Annual commemoration of the Battle of Lake Erie. Each year, we celebrate the anniversary of Oliver Hazard Perry's defeat of the British fleet in The Battle of Lake Erie on September 10, 1813 (Bicen+10), and the enduring peace between the United States, the United Kingdom, and Canada. Perry's Monument will have a Historical Living encampment with re-enactors, firing demonstrations and more through the weekend. On Saturday, Art in the Park will be held downtown in DeRivera Park from 10-5 pm.  Artists and crafters galore on display and ready for your purchase of that favorite thing!
Elmore Grub n' Suds
Sep 9, 2023
Downtown Elmore
A fun motorcycle event that has been held every year since 1996 and includes a Poker Run, motorcycle show, motorcycle-themed games, live bands, beer tent, and vendors. Event is held each year the Saturday after Labor Day.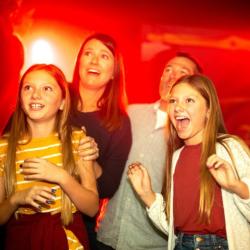 HalloWeekends Opening Weekend 2023
Sep 14, 2023
Cedar Point, Sandusky
Cedar Point welcomes in the spooky season with the start of their annual HalloWeekends as kicks off its first weekend on Sept. 14-17th, 2023. HalloWeekends runs Thursday-Sunday through October 29.
Dragons and Bacon Fest IV
Sep 16, 2023
Paper District Marina, Sandusky
Race a 40-foot Dragon Boat with your team of 20 paddlers, a drummer, & a steer person! Corporate, Community, Club, Friends & Family Teams are welcome and there is no experience necessary. Afraid of Dragons? Come down to watch and eat bacon.
Wine & Art Fair
Sep 16, 2023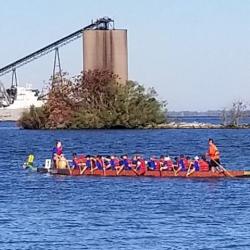 Kelleys Island
The Wine and Art Fair is everything to love about Kelleys Island in the fall! All the wonderful island wineries participate in this event which has activities across the island. All three locations will feature artists, live music, and great food! Participants in this event will be given wine trail sheets and will receive a free gift when they have visited all 3 wineries and be entered into raffles at 3 pm, 4 pm, and 5 pm! With local artist showcasing their goods, you get a chance to see all the talented people living on Kelleys Island and the surrounding areas, while shopping and enjoying a glass of fine island wine.
Put-in-Bay Road Races Reunion
Sep 19-22, 2023
Put-in-Bay Airport, Put-in-Bay
Put-in-Bay Road Races Reunion welcomes owners and drivers of vintage sports cars to come participate in events, activities and races!
Erie MetroParks Osborn Fall Fest
Sep 23, 2023
Osborn MetroPark, Huron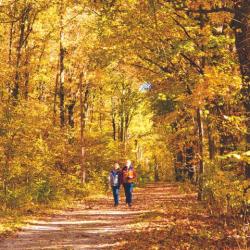 Osborn Fall Fest is a fun and festive annual event that happens every year and is one of Erie MetroParks' largest events! The lovely and local event features dozens of activity stations & exhibits, live animals, and entertainment for the whole family. A list of activities and vendors as well as delicious food trucks and entertainment are listed on the website!
North Coast Oktoberfest
Sep 29-30, 2023
Jackson Street Pier, Sandusky
Get your lederhosen and dirndls ready! In collaboration with the Boeckling Club, prepare for a Bavarian extravaganza filled with scrumptious food, vibrant music, and unforgettable moments.
Oastorberfest 2023!
Sep 29-30, 2023
Twin Oast Brewery, Catawba
Step into a world of authentic German scenes and sounds as the gorgeous Twin Oast Brewery brings the spirit of Oktoberfest to Ohio! Oastoberfest 2023 will feature traditional folk dances and contests for the crowd. They'll also have great food trucks, musicians, activities, and plenty of BIER from breweries all throughout Ohio! Join in as everyone raises their steins and celebrate the fusion of German tradition and Ohio craft bier. PROST!
4th Annual Harvest Festival
Sep 29-Oct 1, 2023
Ørchard Farm Stand, Catawba
Join everyone at the beautiful Ørchard Farm Stand for a weekend full of their 4th Annual Harvest Festival full of fun! This wonderful event Includes ticketed events, live entertainment, shopping & more. 

Island Hops and Vine Festival
Sep 30, 2023
DeRivera Park, Put-in-Bay
This family-friendly fall themed festival will feature wine and beer tasting, food and a whole lot of fun!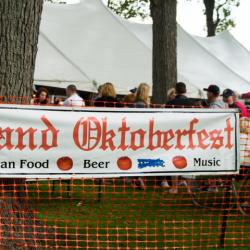 Oktoberfest
Oct 7-8, 2023
DeRivera Park, Put-in-Bay
The annual festival with German food, hot spiced wine, and cold beer. Fantastic food including, brats, potato pancakes, apple dumplings, pierogi, cabbage and noodles, chicken paprikash and wonderful desserts provided by Put-in-Bay Chamber of Commerce member restaurants including beer from the Put-in-Bay Brewery. Live polka and German style music will entertain both days. Souvenir apparel and beer glasses will be made available for sale. There will also be many raffles going on throughout the festival.
The 51st Annual Woollybear Festival
Oct 8, 2023
Downtown Vermilion
The Vermilion Chamber of Commerce, in partnership with Fox 8 Cleveland, is pleased to present the 2023 Woollybear Festival. As we embark on another year of celebrating one of the many legacies of Mr. Dick Goddard, Fox 8 Meteorologist and founding father of Woollybear, we look forward to bringing you the wonderful wacky fun you have all come to love and cherish with the Woollybear Festival! The festival boasts an attendance of more than 100,000 people, the State of Ohio's largest one-day festival. The attendance continues to grow, year after year, and in 2023 the festival celebrates 51 years of Woollybear wackiness. The quaint town of Vermilion will be bursting at the seams, with families who have made the Woollybear Festival a historic event and household name for more than a half century and counting!
Lakeside-Marblehead Lighthouse Festival
Oct 14, 2023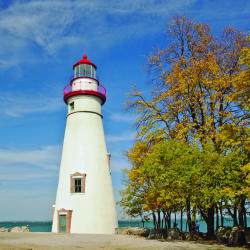 Lakeside Chautauqua and Marblehead
The 27th Annual Lakeside-Marblehead Lighthouse Festival, always held on the 2nd Sat in October. This free, peninsula-wide event includes fun for the whole family: tours of the Marblehead Lighthouse and the Wolcott Keeper's House, live entertainment, children's games and crafts, a pumpkin-decorating contest, over 100 arts & crafts vendors, a farmers' market, hayrides and much more in Lakeside Chautauqua and the Village of Marblehead.
Oak Harbor Apple Festival 2023
Oct 14-15, 2023
Downtown Oak Harbor
The Oak Harbor Apple Festival is held each year in downtown Oak Harbor the second full weekend in October. Come see the crowning of their Royalty Court at opening ceremonies on Saturday at 9:30 am, followed by the baby contest, the Grand Parade at 2:00 pm, Cornhole tournament, and "The Junk" in the beer tent to round out the day's entertainment.  Sunday is chuck full of fun as well, with the Classic Car Show, 5K Run, Kids 1 Mile Fun Run, and local performers to make for a day of pure enjoyment! There are also mechanical rides, a baking contest and over 130 vendors.
Sandusky Donut Fest | 0.5K beer/donut walk, donut eating contests, and vendors
Oct 14, 2023
Jackson Street Pier, Sandusky
The annual Sandusky Donut Fest is a fun donut-filled day with the annual Donut Eating Contests and the 0.5k "race" along the pier where you can taste donuts and beer!
Huron Pumpkin Fest
Oct 14, 2023
Huron Boat Basin, Huron
Huron Pumpkin Fest is a fun, family friendly fall festival! Join everyone at Huron and take in the beautiful sights, the lovely sounds and the wonderful smells of the season! The can't-miss event of the Pumpkin Drop takes place at 2:30 pm.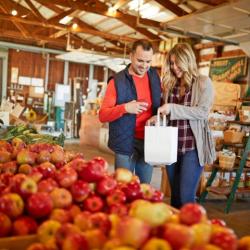 Apple Peak: A Harvest Gathering
Oct 21, 2023
Quarry Hill Orchards, Berlin Heights
Quarry Hill Orchards will celebrate a true taste of autumn with their annual Apple Peak Harvest Gathering. This event will highlight the peak of harvest, the turning of the leaves, and an appreciation for all things local. Quarry Hill Orchards has teamed up with local and regional favorites to bring a full day of flavors, engaging activities, and unique keepsakes for all ages. Here's what you can expect: apple picking, wagon rides, food trucks, Quarry Hill Wine, vendor market, live music, honey demo, hiking, apple butter demo, face & pumpkin painting, and more!
Sandusky Witches' Walk 2023
Oct 21, 2023
Downtown Sandusky
Please join everyone for Witches' Walk 2023 in beautiful Downtown Sandusky, Ohio! Check out the complete details and new event features at sanduskywitcheswalk.com. This year, they have an online ticket sale option featured on their website, which are available now and can be picked up at will-call! In-person tickets will be available soon at both locations of Shores & Islands Ohio. They cannot wait to see all you beautiful witches!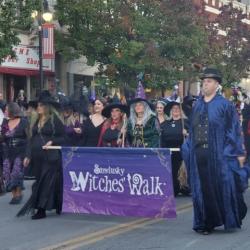 Halloween at the Bay
Oct 21, 2023
Put-in-Bay
Celebrate Halloween a little early with Put-in-Bay! It's a little spooky with a lot of fun! Local taverns decorate for Halloween and people in costumes flood the downtown streets. Join us for one of Put-in-Bay's final weekends of the season!
Downtown Sandusky Ghost Walk
Oct 23 and 30, 2023
Sandusky
Join a paranormal investigator and local historian on a 60-minute walking tour of downtown Sandusky. Hear the stories of curious sites, notable people, and of course, the paranormal! Tours are family-friendly. Easy walking distance.
As always, you can find entertaining events, live concerts, local festivals, and more at SHORESandISLANDS.com/events.