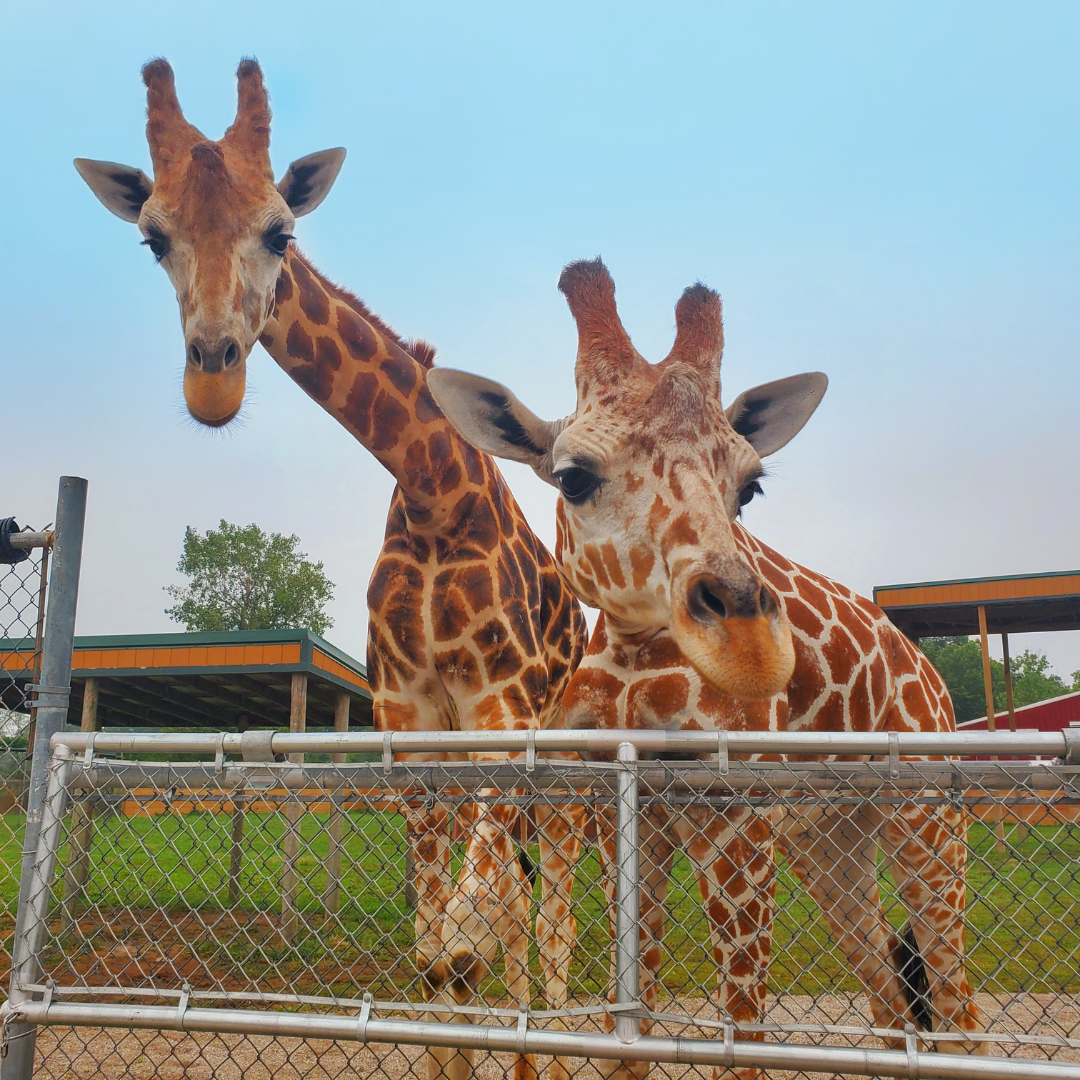 Published September 2020
Ohio's Lake Erie Shores & Islands has a number of amazing animal experiences, all of which continue throughout the fall season. Whether it be hand-feeding and petting baby deer, standing neck-and-neck with a majestic giraffe, or watching groups of bison from the comfort of your car, there are so many opportunities to interact with different species of animals. So take a walk on the wild side this fall!
African Safari Wildlife Park, Port Clinton
The African Safari Wildlife Park drive-thru safari park is open daily through December 6, with extended hours on weekends through October 4. Nearly 20 different species of animals are able to be viewed along the drive-thru where you take your personal vehicle. You can see llamas, deer, bison, giraffes, zebras, and more. Admission includes one cup of animal food and additional food is available to purchase. The walk-thru safari, which includes white-handed gibbon, porcupine, wallaby, the aviary adventure, and more, is available through October 4.
Lagoon Deer Park
Celebrating 64 years, Lagoon Deer Park is a unique walk-thru petting zoo with over 200 small animals including six breeds of deer, llamas, goats, sheep, elk, miniature donkeys, and more. Hand feed the animals of all ages, with more than 75 babies born each year. The park also features four fully-stocked fishing ponds where you can fish for trout, bass, crappie, perch, and more. The petting zoo and fishing ponds are open seven days a week through November 1 and then weekends through November 29. An onsite gift shop features souvenirs as well as Cherokee handcrafts.
Safari Outdoor Adventure Park
Located in the outdoor portion of the Kalahari Resorts & Conventions' water and adventure park, the Safari Adventures Animal Park is a walk-thru educational and interactive experience which allows guests to get up-close-and-personal animal encounters. Both resort and outside guests are welcome, with a discounted rate for guests of the resort. Food for the animals and souvenir photos are available for an additional fee. A raised viewing platform allows visitors to come face-to-face with giraffe. A Junior Zoo Keeper program allows children to assist with the care of animals either before or after regular park hours. This park is currently open Friday-Monday.
Watering Hole at Monsoon Lagoon
The Watering Hole at Monsoon Lagoon features both a drive-thru safari and a walk-thru portion filled with all kinds of animals, including buffalo, zebras, and giraffes. Open seven days a week, the drive-thru offers an open-air wagon ride on weekends. You can purchase feeding buckets for the animals in both portions of the park. A Jr. Zookeeper program is also offered here, before opening daily, with reservations. Participants can follow along with a zookeeper's morning routine to get the park ready for the day. The park also includes a fun miniature golf course. The zoo and golf are open through October 31.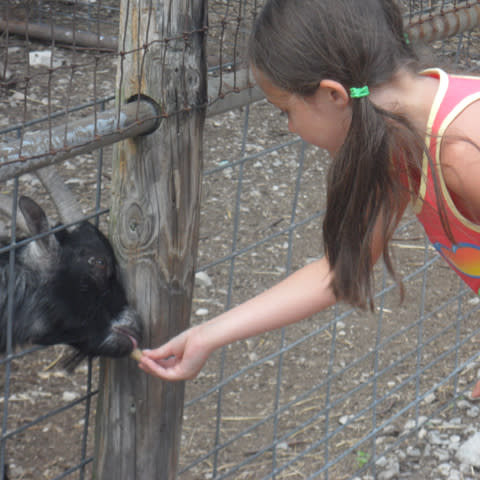 Got an animal lover in your family? Be sure to visit Ohio's Lake Erie Shores & Islands this fall for some fun animal interactions. For information on other things to do in the area, check out the "Explore Nearby" button located below the Google Map on each listing. Here you can find other attractions as well as area dining and lodging in the vicinity of your animal adventure.