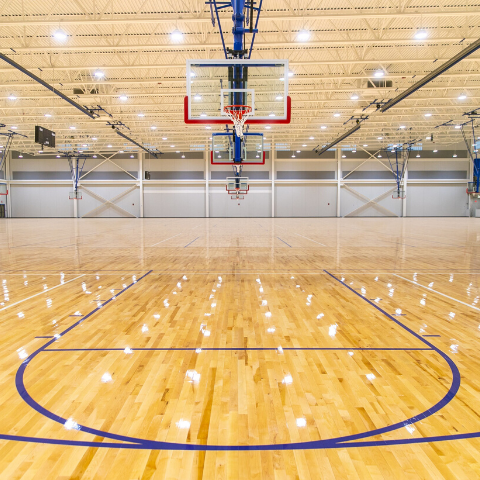 Published December 2019
One of the most exciting attractions coming to the region in 2020 will debut next month in Sandusky. The Cedar Point Sports Center, located adjacent to Sports Force Parks on US 6, will open mid-January. The facility will host all types of team tournaments in many sports year-round. This will bring in not only athletes, but crowds of spectators and families who will stay for multi-day events and potentially combine with a family getaway. Participants in events at the new facility will each receive tickets to Cedar Point. Even when the park is not operating, players will be invited to come back to visit. Some of the first planned events are several local high school basketball games and youth basketball tournaments.
The 145,000 square-foot Cedar Point Sports Center has 10 hardwood basketball courts, plus a championship arena with retractable seating for nearly 700 spectators. The huge playing floor can also convert to 20 volleyball courts and will also be used for such sporting events as wrestling, cheerleading, dance competitions, and more. There will be sufficient, flexible seating for many spectators at these various events.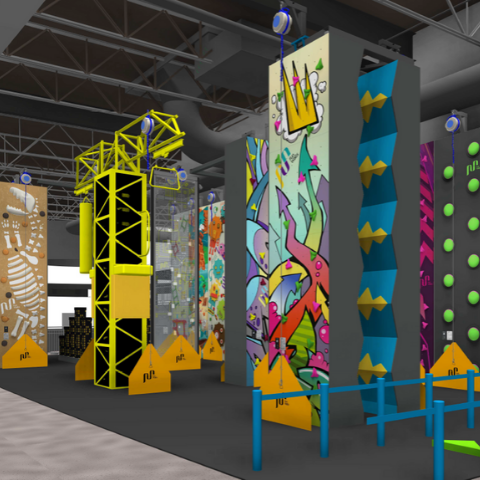 Upcoming scheduled events include a New Year's Eve Gala, the MLK Day 3-on-3 basketball tournament, the Clash at Cedar Point volleyball tournament, the Queen of the Coaster volleyball tournament, and the AmeriCheer Ultimate Thrill Cheer & Dance Open.
For the comfort and entertainment of guests, the facility includes plenty of open space and seating, a 9,500-sq-ft entertainment center, and onsite café and concessions. Meeting and event spaces are available as well.
The entertainment complex, which is also open to the public, includes a "Ninja Warrior"-style competitive obstacle course, multiple climbing walls, a climbing area for younger children with a slide, and a prize-redemption arcade. Rooms are available to rent for birthday parties in collaboration with the entertainment center.
Also open to the public is a 1/8-mile indoor walking track, which is on the mezzanine level overlooking both the gymnasium floor and the entertainment center.
In a unique collaboration with Firelands Regional Health System, there is also an on-site Lee C. Jewett Sports Medicine Center. It includes facilities for sports medicine, training, physical and occupational therapy, and more.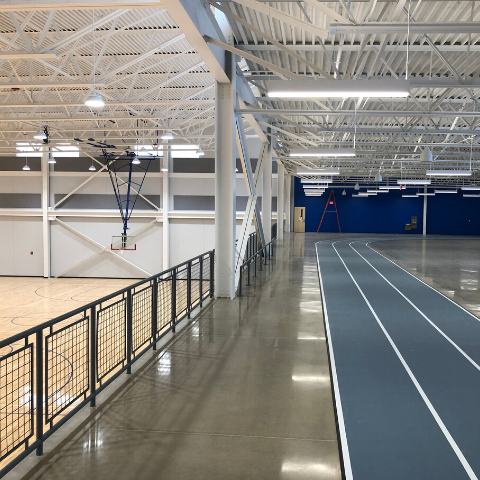 See this first-class facility for yourself at the official Grand Opening event on Saturday, January 11, 2020. Beginning at 10 am, this full day of events will include a kid's scavenger hunt, family entertainers, high school and youth basketball games, and fun giveaways.
The addition of the huge Cedar Point Sports Center adds yet another year-round attraction to the region. With two world-class sporting facilities now calling Sandusky home, it's easy to see why Lake Erie Shores & Islands is America's Sports & Family Fun Capital!®