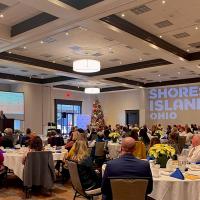 Are you an event planner or responsible for selecting meeting locations for your business or organization? Shores & Islands Ohio wants to give you another reason to consider our area for your next conference, convention, meeting, reunion, or sporting event.
The 2023 Conference and Event Grant is now available for quality conferences and events that generate overnight stays, create media exposure, increase area economic impact and generate awareness that Shores & Islands Ohio is a year-round destination.
The grant is offered to any organization attracting visitors from outside the region and funding is available for marketing, promotions, and advertising expenses; and/or cost associated with ground transportation for the attendees/participants. Some restrictions do apply. Conferences and events must take place within the Shores & Islands Ohio regions (Erie and Ottawa counties in Ohio).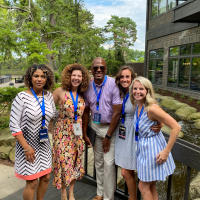 Applications for the Shores & Islands Conference & Event Grant are accepted year-round and must be completed and returned for review at least 90 days prior to the start date of the conference/event. This is a reimbursement grant and will be reviewed by a committee.
In order to receive award grant dollars, the organization must adhere to guidelines and procedures as set forth in the grant application. Contracting and coordination of ground transportation along with all media placement and promotions is the responsibility of the organization/event.
Shores & Islands Ohio is committed to attracting and developing quality conferences and events in the destination, while also helping them to be successful and grow. In addition to the conference grants, the organization offers a number of other helpful services in hopes of encouraging organizations to hold their events in the destination. Some of these services include on-site assistance, invitation/registration mailings, promotional support, and more. See all the services we have to offer by visiting shoresandislands.com/meetings.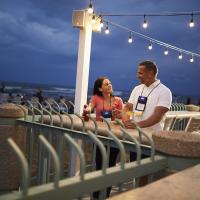 While there are many reasons to code Shores & Islands Ohio, make us the easy destination choice and receive funding to support your event!
Contact tiffany@shoresansislands.com for more information or to request a grant application.