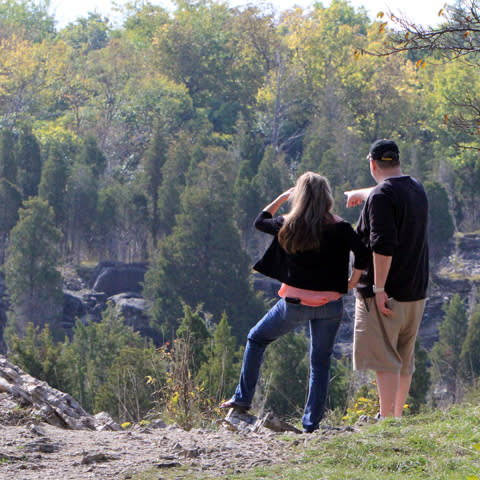 Updated September 2021
This Autumn, when Mother Nature once again shows all her true colors, hiking can be an enjoyable outdoor activity for anyone, with a variety of local paths to fit all fitness-levels. Shores & Islands Ohio is an ideal fall hiking location due to the sheer abundance of opportunities, from more advanced woodland or coastal hikes, to leisurely strolls.
First, you'll need to select your trail, wear comfortable clothing (layers recommended) and sturdy footwear, and be sure to bring along plenty of water and healthy snacks. It's also a good idea to bring along a cell phone, know the name of the park and/or trail you're hiking, and tell someone you trust where you will be hiking. Finally, it's always a good idea to check a park's website or social media pages prior to visiting to make sure your path-of-choice is open.
Here are hiking locations in the region to enjoy this fall:
Serious Trailblazing
The Ohio State Parks system is wonderful for hiking options; many trails and trail maps are available online at parks.ohiodnr.gov. Each of these fantastic parks offers camping as well, if you'd like to make an overnight trip out of your adventure.
Lake Erie Shores & Islands is home to several state parks, but these four have the most area and best trails: East Harbor State Park, Kelleys Island State Park, Middle Bass Island State Park, and South Bass Island State Park.
Other more advanced hiking opportunities include: Magee Marsh Wildlife Area, Ottawa National Wildlife Refuge, Great Egret Marsh Preserve, Castalia Quarry MetroPark, and Wyandot MetroPark.
Island Oasis
Combine your love of adventure and the great outdoors with these amazing island trails. Note that ferry service in the fall is often dependent on the weather and lake conditions, so you'll want to contact your island ferry prior to traveling.
Kelleys Island: North Pond State Nature Preserve, North Shore Alvar State Nature Preserve, Scheele Preserve, Ed Curilla Preserve, and East Quarry.
Middle Bass Island: Middle Bass East Point Preserve, and Kuehnle Wildlife Area.
South Bass Island: Cooper's Woods, Jane Coates Wildflower Trail, Massie Cliffside Preserve, Dodge Woods Preserve (with the children's Story Book Trail), Ladd Carr Wildlife Woods, and Scheeff East Point Nature Preserve.
A Walk in the Woods
Looking to go hiking among the colorful trees? Some of the best hiking takes you deep into the forest.
These woodland trails will truly get you closer to nature: Edison Woods MetroPark, Hoffman Forest MetroPark, and Old Woman Creek State Nature Preserve.
Leisure Lane
If "hike" isn't exactly a word in your vocabulary, but you enjoy a nice leisurely, scenic stroll every now and again, consider these spots.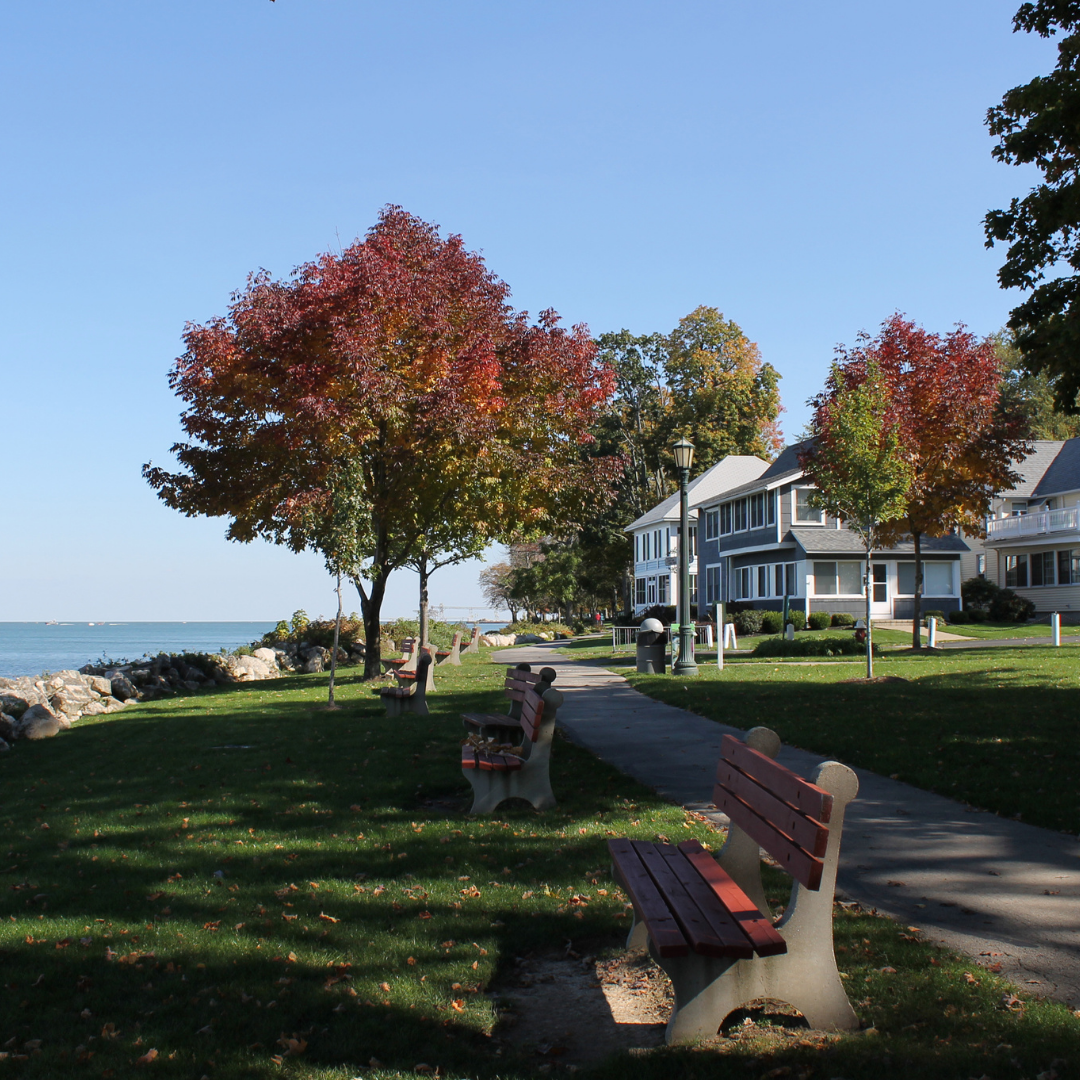 These short walks include paved paths: McBride Arboretum, Sheldon Marsh State Nature Preserve, Battery Park, Shoreline Park, Lakeside's Bettinger Park (Ohio's Most Beautiful Mile!), Schoepfle Garden, and Osborn MetroPark.
Fall color tends to peak later in the season here, due to the proximity to the warm waters of Lake Erie. Color will peak in the Shores & Islands region between mid- to late-October and you won't want to miss it. Where will the trails of Shores & Islands Ohio lead you?