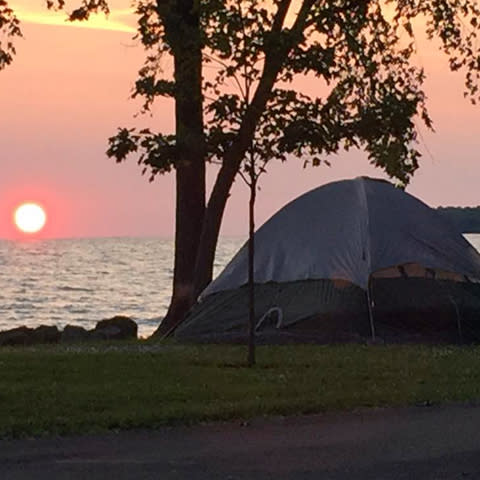 Published August 2019
Couples looking to relax and recharge, no matter the reason, find plenty of ways to do so in Ohio's Lake Erie Shores & Islands. Whether it's a romantic celebration, a fun adventure, discovering new tastes, or a chance to escape the day-to-day.
Celebrate in Style
Lake Erie Shores & Islands is full of places for romantic celebrations. The Anchor Inn at Put-in-Bay offers a fantastic Romance/Anniversary/Honeymoon package which includes silk rose petals on the bed in the shape of a heart; a chilled beverage – either island grape juice or champagne; and choice of either chocolates or a meat and cheese tray. The package also includes a teddy bear with a heart and a card! Several other properties currently have "romantic" or "celebration" Lodging Packages available including Port Clinton's Island House Hotel, OurGuest Inn & Suites, and Sleep Inn & Suites; Marblehead's Lighthouse Resort Hotel and South Beach Resort; Kelleys Island's A Water's Edge Retreat Luxury Inn; and Kalahari Resorts & Conventions in Sandusky.  
Reignite the Flame
Sometimes a snuggle by a campfire or roaring beachside fire pit is all it takes to bring a couple closer. Spend some time together in nature and sleep under the stars at a waterfront campground such as South Bass Island State Park, Kelleys Island State Park, or East Harbor State Park. Or rent a cottage at Firefly Beach Resort or Little Ted's Cottages. There are plenty of other options, just search Camping or Vacation Rentals for your preferred way of roughing it.  Or, if you prefer to reignite the flame with a little less "roughing it," consider a hotel or Bed & Breakfast room with a cozy fireplace. Fireplace rooms are available at Red Fern Inn, Captain Montague's, Great Wolf Lodge, and more.
Adventures in Romance
Want to really get your hearts racing? Tackle some bucket-list-worthy or otherwise thrilling adventures together. The Lake Erie Shores & Islands Thrills Trail is a great starting point for ideas. From towering heights to exhilarating speeds, we've compiled a list of some of the most extreme thrills the region has to offer. Ride record-breaking roller coasters at Cedar Point, parasail high above Lake Erie with North Coast Parasail, zipline above and through the treetops at Common Ground Canopy Tours, along with other escapades.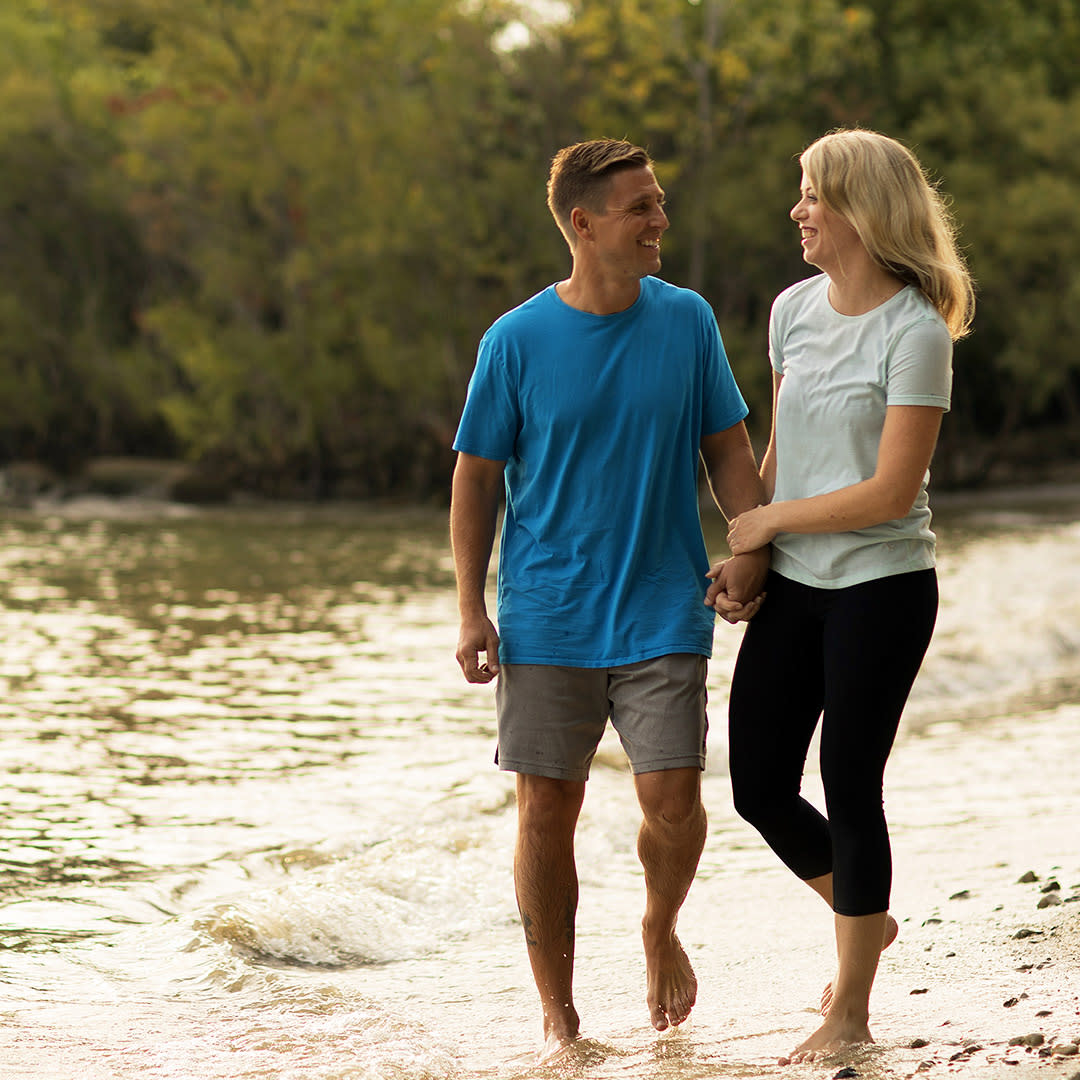 A Taste of Love
Discover new flavors together, when you visit the myriad of dining possibilities in the region. Grab an inviting table for two, either overlooking the water or hidden in a quiet corner. If you want to experience local cuisine, both Lake Erie perch and walleye are popular and are available at many local restaurants, from lakeside casual joints to white linen eateries. Experience a world of tastes through upscale offerings such as Chez Francois, Zinc Brasserie, or The Wine Vault. Sample craft cocktails at swanky speakeasies, like the Red Moon at Put-in-Bay or Volstead Bar in Sandusky. Complete the Put-in-Bay Foodie Trail by visiting eight different island food and drink establishments and experience the diversity of options in a small community. Or, check out the all-new Cheers Trail, where you can try craft brews, locally-produced wines, and spirits.
Paint the Town
Date night opportunities are plentiful in the region. Check out Live Entertainment, everything from acoustic guitar to comedy to rock n' roll. Many bars and pubs also offer activities like team trivia and karaoke. The Sandusky State Theatre regularly hosts nationally-touring comedians and musicians as well as a monthly jazz night. The Listening Room is an intimate venue for enjoying singer/songwriter showcases and "behind-the-music"-style performances with all genres of artists.
Unwind and Rejuvenate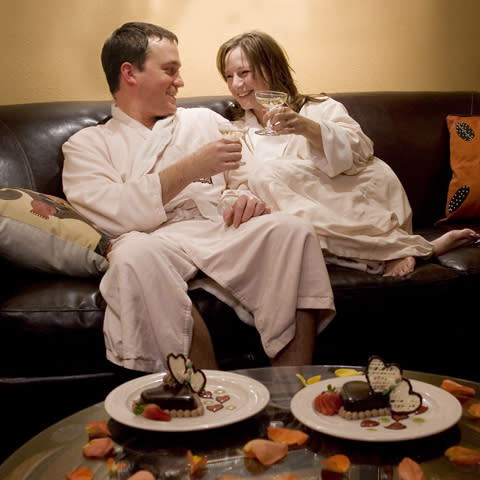 Perhaps your romantic getaway just involves a little bit of peace and quiet – a weekend of rest and relaxation. Enjoy the "African Fusion" Couple's Massage at Spa Kalahari or de-stress with couple's acupuncture at The Little Healing Room on Kelleys Island. Take a quiet walk in the woods or relax with your toes in the sand; check out Natural Areas and Beaches.
Whatever your romantic getaway looks like, Ohio's Lake Erie Shores & Islands is your refuge, a departure from the every day. #ThisisCoasting