Published April 2022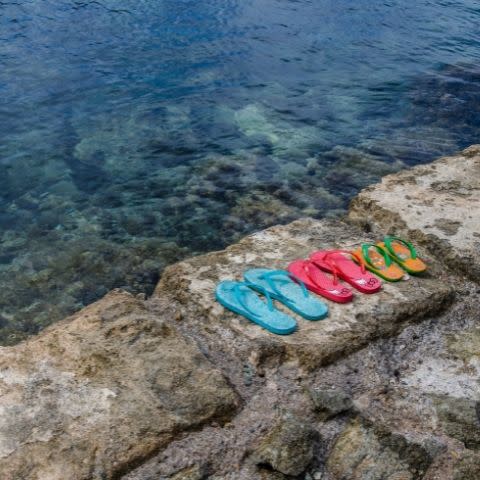 Are you ready to say goodbye to those oppressive winter socks and don your summertime flip-flops? Dubbed "the official shoe of the Kelleys Island summer," the flip-flop lets your toes wiggle and welcomes the warm sun to shine on your feet. They are the perfect shoe for Kelleys' laid-back atmosphere and relaxing days on the docks, or sunny beach days in the sand. Flip-flops represent freedom and air on your feet that can't be achieve with closed-toed shoes. They are quick-drying, water resistant, leave no ankle tan lines, but the best part is you don't have to find a pair of matching socks. So, get ready to join in another quirky island tradition and celebrate at the Burn the Socks Party on Saturday, April 30, 2022!
Back in 2019, Dockers Waterfront Bar and Restaurant held an informal burning of the socks event. It was so much fun for everyone in attendance that the organizers decided to make it an annual event. We all know what happened the past couple of years to derail those plans, but we are back on course to continue the fun and hopefully grow it to an island-wide event.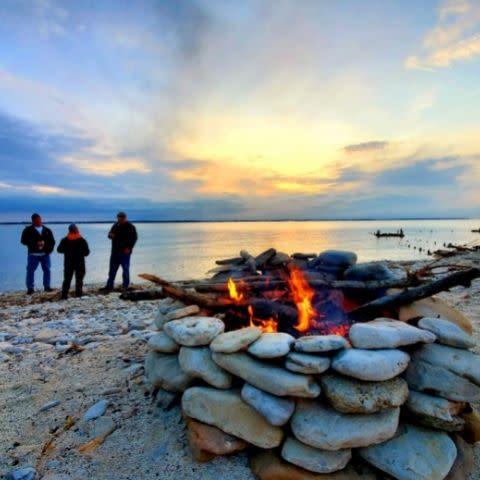 Why sock burning? Legend has it the Burning of the Socks ritual began in the mid-80s in Annapolis, MD and has become a boating tradition. Captain Bob Turner managed the boatyard and worked on boats all winter. His socks would stand up when he took them off at night. In Spring, sick of the winter and ready to begin the boating season, he took off his socks, put them in a paint tray, sprinkled on some lighter fluid, lit them, and then had a beer to celebrate. And so, the tradition began and is apparently celebrated across the country.
Join Dockers and other island establishments for this fun day to welcome in boating season. Dockers will be celebrating with fire pits (to burn those old socks), food and drink specials, and Steve Brownell playing from 1-3 pm. This will be the official opening day for Dockers, who will now be open Fridays through Sundays, 11 am-Sunset in May (weather permitting, as all dining is outdoors on a waterfront patio) and will begin daily operations on May 20, 2022.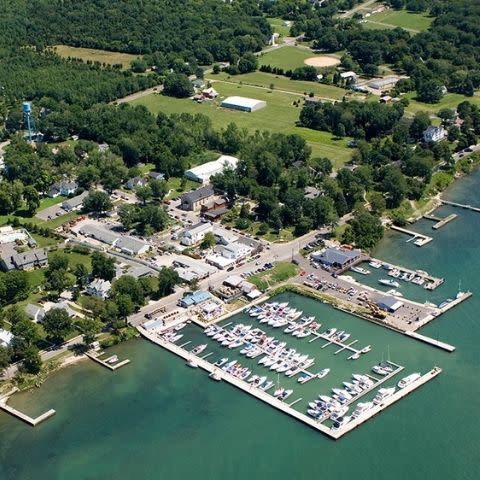 Dockers is located at Portside Marina, who this season is debuting a 150-foot breakwall extension which will calm wave-action in the marina, as well as an internet service upgrade, perfect for boaters who would like to 'work' from their boat! (We really can work anywhere these days, can't we?) Portside will continue to offer a "Dock and Dine" special, which offers 2 hours of complimentary dockage for anyone spending at least $15 in food purchase at Dockers.
An all-around good time, where you can toast the beginning of boating season with friends, revelers, and boat slip renters. Do a toast to the 2022 season! Be sure to check out all the other island businesses as they begin operations for the season. The Kelleys Island Chamber of Commerce is where to get the most up-to-date opening information for island attractions. But, don't miss the boat (the last ferry of the island is at 9:30 pm!)
Thank you to Jennifer Parry of Dockers Waterfront Bar and Restaurant for providing us with event details and flip-floppin' fun!