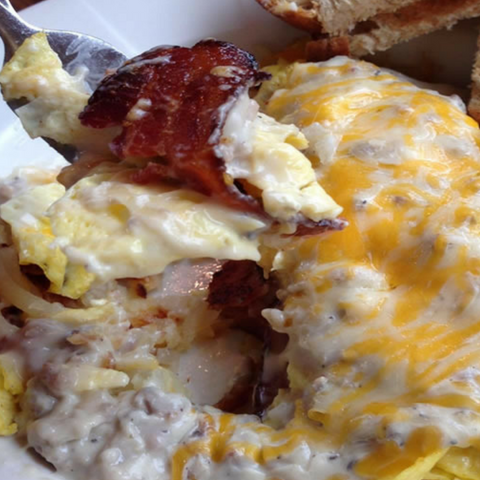 Published August 2018
When it comes to foodie scenes, there are no places "hotter" right now than Ohio Lake Erie Shores & Islands. Whether you crave local cuisine such as Lake Erie perch and walleye, or more exotic fare, the Shores & Islands region has something for every palate. Recently, the crew from the Buckeye Community Arts Network and Buckeye Broadband's Four One Nosh program traveled to the area to see what has everyone talking about the food scene here.
Their first stop was downtown Sandusky to experience some of the locally-owned and operated restaurants that have helped revitalize this historic waterfront city.
Sandusky, Ohio
The crew made their first stop at Sandusky's own OH Taco. Located on the first floor of Hotel Kilbourne, OH Taco is known for great authentic Mexican food. The crew chatted with Chef Jesse Harris as he talked about the restaurant's made-from-scratch salsas and their famous street tacos before learning a little more about their signature Volstead Margarita.
Just steps from the lake in downtown Sandusky is the Shore House Tavern. The crew followed Chef Mark Hobart as he made the restaurant's famous Cuban sandwich with plantain fries (yes, plantain fries!), as well as Mahi bites and their play on a traditional Maine lobster roll.
​
The final stop in downtown Sandusky was a fine-dining experience at J Bistro. After a quick drink, the crew went back into the kitchen to see how Chef Brian Millis creates their 12-oz. bone-in pork chop, with bourbon mashed sweet potatoes, and sautéed zucchini and yellow squash, followed by their blackened grouper with a long-grain wild rice with mango pineapple salsa, and their popular shrimp taco appetizer.
After spending time on the mainland, the crew hopped aboard the Jet Express and headed over to South Bass Island to learn more about a few of the restaurants that are a part of the Put-in-Bay Foodie Trail.
Put-in-Bay
As any island visitor knows, a stop at Pasquales Café is a breakfast staple. General Manager Ty Winchester talked about the history of this island-favorite and their signature breakfast dish – the Hot Mess, which includes scrambled eggs, hash browns, cherry wood smoked bacon, sausage gravy, and cheddar Monterey jack cheese.
​
The crew made their next stop at yet another island mainstay, Frosty Bar and Pizza. And while they serve a wide-variety of sandwiches and appetizers, Frosty's is known for their pizza. President Kim Morrisson took the crew back to the kitchen to show them how they make their Italian Meat-Lover's and Chicken & Brie pizzas. Want to see the video, click here.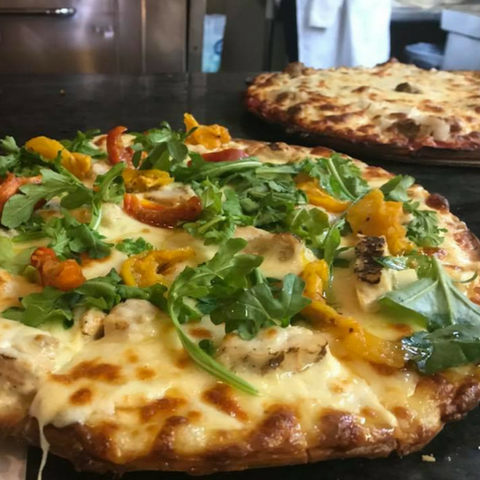 Located directly behind Frosty Bar is Big Man's Burrito Stand. This hidden gem features, you guessed it, burritos! Vice-President Ryan Stoiber showcased some of the hand-made, in-house fresh food you can get at Big Man's Burrito Stand, including their giant signature burrito.
What is your favorite place to "nosh" here in the Shores & Islands region? Let us know, we may feature them on an upcoming episode!