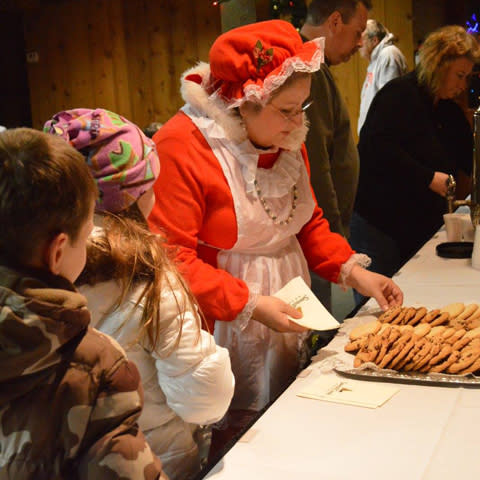 If you've been following along with our award-winning "Like a Local" series on the Lake Erie Love blog at SHORESandISLANDS.com, you've seen us feature locals talking about living and working in the Shores & Islands region. Recently we caught up with the proprietors of Sandusky Segwave about their business and holiday plans.

Did you know you could take a holiday lights tour on a Segway? That is just one of many uniquely Shores & Islands ways to celebrate the season. Sandusky Segwave offers nightly tours through December 23 that wind riders through downtown Sandusky's amazing light displays. Plus, each rider wears a headset which plays holiday music and each ride ends with hot chocolate! How fun is that!

Here are several more exclusive ways to experience the holidays here in Ohio's Lake Erie Shores & Islands:

Firelands Festival of Lights – This holiday drive-through at Sawmill Creek Resort includes lights and festive displays set up by more than 30 local non-profit organizations. Support these organizations with your donations when you visit Santa Claus or join Mrs. Claus for a weekend hayride.

Ghostly Manor Christmas Dancing Light Show & Family Fun Nights – The dancing light show runs every half-hour from 6 pm-Midnight nightly, which you can enjoy from the comfort of your car. Plus, visit on Wednesday nights through December 20 for Family Fun Nights with $5 jump, skate, and climb passes plus visits with Santa himself.

Merry-Go-Round Museum Carousel Holiday Light Show & Christmas Ride-a-Thon – A new customized light show appears nightly on the façade of the Merry-Go-Round Museum through Christmas. Featuring the band organ sounds of a carousel, the music and light display runs 5 pm-Midnight. You won't want to miss the annual Christmas Ride-a-Thon on December 9 with free admission, $1 carousel rides, and other fun activities.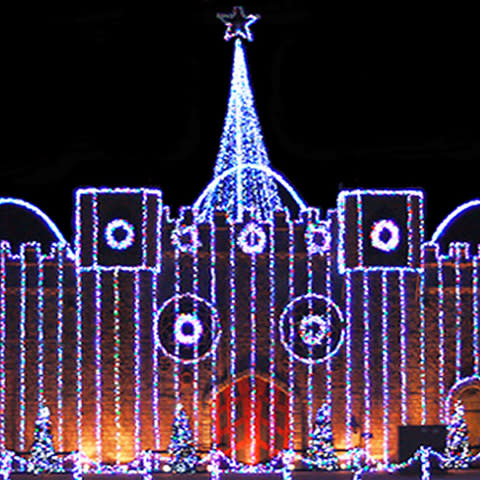 Lakeside Christmas - Lakeside Chautauqua is expanding its annual Community Christmas Dinner into an all-day event filled with children's activities, family-friendly entertainment, and much more on December 9. Festivities will be held in conjunction with the Marblehead Merchants' "Village Lights," an event that highlights local shops and restaurants on the peninsula.

Santa Hustle – You won't want to miss hundreds of running Santas at Cedar Point on December 10. Join the fun when you run the Santa Hustle 5K or Half-Marathon! All participants receive a custom t-shirt, hat, beard, candy-cane-striped socks, and a medal. Stations are set up throughout the course for candy, cookie, and milk breaks. Kids are included in the festivities as well – they can participate in a Santa Sprint or Rudolph's One-Mile Fun Run.

Holiday Brrrzaar & Brew – Did you enjoy the Bayfront Bazaar & Brew events this past summer? Then you will love the holiday spirit at the Holiday Brrrzaar & Brew. Held in downtown Sandusky on December 16, the outdoor market will feature antiques, vintage, retro, handmade, and repurposed goods. It's a great place to wrap up your holiday shopping while enjoying some local craft brews. 

21st Anniversary New Year's Eve Walleye Drop & Sandusky Fireworks – What is more iconic to our Lake Erie home than the annual New Year's Eve celebration in downtown Port Clinton featuring the Midnight descent of Wylie Walleye? Come out this year for food and fun and the debut of the all-new Wylie, commemorating 21 years of fun. Or, kick off Sandusky's Bicentennial year with Midnight fireworks at Sandusky's Jackson Street Pier, sponsored by Hotel Kilbourne. Sandusky will also have a smaller, family fireworks show at dusk for kids who may need to go to bed before the official welcoming of the New Year.

No matter how you celebrate the season be sure to support local businesses with your holiday purchases and invite your friends and family to visit you here – there really is so much to see and do! You can find all the local happenings, along with hotel and lodging info for your out-of-town guests, at SHORESandISLANDS.com. You may even consider a stay for yourself and your family at a local hotel or indoor waterpark as part of your winter stay-cation!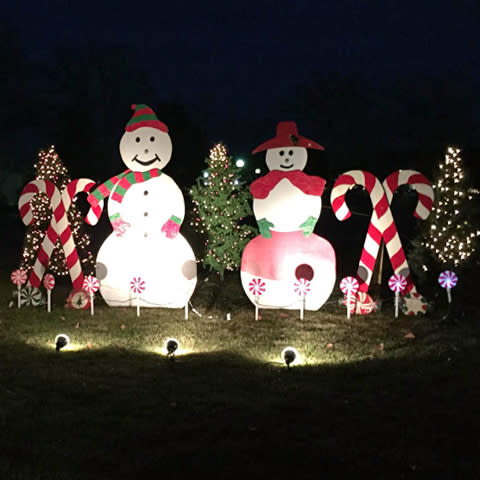 Lake Erie Shores & Islands is sharing some Lake Erie Love and holiday cheer this season! We've put together a wish list of 12 months of amazing gifts that can be experienced right here in the Shores & Islands region. And the best news is someone is going to win them all, just in time for the holidays! Follow us on Facebook for our "12 Months of Fun" holiday giveaway starting on Monday, December 4 and continuing through Saturday, December 16.

Happy Holidays from Lake Erie Shores & Islands!