Best known as the Midwest's summertime playground, Shores & Islands Ohio is surprisingly an amazing winter and holiday getaway as well. Come celebrate the season along the shore this winter and make memories for years to come. From a reason to plan your visit this summer on the lake (boat show and fishing expo) to an ice sculpture festival and a 25-ft. snowman-on-fire, here are some upcoming special events to enjoy during January and February.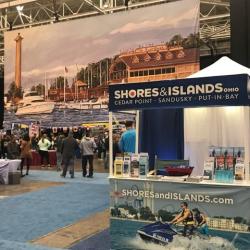 Progressive Cleveland Boat Show & Fishing Expo
Thu-Sun, Jan 12-15, 2023
Thurs 12-9 pm, Fri 12-9 pm, Sat 10 am-9 pm, Sun 10 am-5 pm
I-X Center, Cleveland
Join The Cleveland Boat Show as they celebrate 66 years as Ohio's largest and longest-running boat show! The Progressive Cleveland Boat Show has always been about more than just buying your next vessel. They are a celebration of the North Coast lifestyle. As seasoned boaters know, this is where you begin to prepare for and dream of a new season on the water. They have reimagined the Cleveland Boat Show into a nautical event like no other. Including a live stage with the region's best music. Unique educational tracks for novice, intermediate, and experienced boaters. Local food and drink, family activities, live fishing stages, and more! Shores & Islands Ohio will be there!
Dinner with a Brew
Fri, Jan 13, 2023
6-8 pm
Twin Oast Brewing Co., Catawba
Get ready to indulge in a delicious five-course meal thoughtfully paired with craft beers from the Brewery as you relax in the private, cozy Pergola! Guests will also receive a private Brewery Tour from your knowledgeable beer-tenders, Brian and Jim, to learn about the history of Twin Oast brewery and the brewing process that produces their beloved beers. Dinner is provided by Sweet Potato Catering, Sandusky.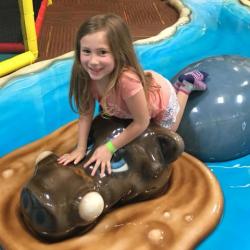 Glow Night!
Fri, Jan 13, 2023
6-8 pm
Jungle Junction, Bellevue
$5 admission for all children and parents/guardians are FREE!
Play in the Jungle with all the fun GLOW things: glow face paint and glow sticks! Available for purchase is ice cream and additional GLOW toys! This activity is intended for guests PreK - 4th grade. There will be a dodgeball activity for 4th - 8th grade guests at the nearby Rec Center Gymnasium. Register for that event here: https://brp.recdesk.com/Community/Home
Winter Bird Walk
Sun, Jan 22, 2023
Join a park naturalist for a guided morning bird walk. They will search for some of Erie County's winter residents and visitors. Don't have binoculars? No problem, you can borrow a set of theirs and enjoy the birds with them. Walk ups welcomed, no registration required.
World War II Tea Time at the Maritime
Sun, Jan 29, 2023
1-3 pm
Maritime Museum of Sandusky, Sandusky
$35
Join the Maritime Museum of Sandusky for a chance to travel back in time to 1943 with Tea Time Tiffin. Learn about life on the Homefront in Northern Ohio and try some ration recipes. Your all-inclusive ticket includes: tea and refreshments, an etiquette lesson by Tea Time Tiffin, a WWII history lesson by Museum Director and Historian Molly Sampson, exclusive recipe cards, WWII ration activity, and admission to the museum. Wear your best 1940s outfit for a chance to win a prize.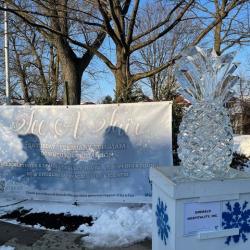 Ice A Fair
Sun, Feb 4, 2023
11 am-7 pm
Downtown Vermilion
This popular one-day event hosted by Main Street Vermilion welcomes families, friends, and neighbors to enjoy this Small Town on a Great Lake in the winter! The Ice A Fair will return for the 14th year of ICY fun! Ice sculptures, live ice sculpting demos. trolley tours, raffles and drawings, shopping and dining. Don't miss the more than 50 sponsored sculptures, the frozen playspace for children, and the Fire & Ice finale.
Wine & Chocolate Open House
Sun, Feb 4, 2023
12-4 pm
Firelands Winery, Sandusky
$25 per person/$45 per couple
An afternoon of fabulous wine, delicious food and FUN! 21 and over. Tickets include wine and food!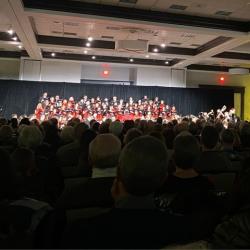 Firelands Symphony Orchestra presents: Across the Seasons
Sun, Feb 4, 2023
7:30 pm
Sawmill Creek by Cedar Point Resorts, Huron
$25 general admission at the door, Students (youth and college students with valid student I.D.) FREE, but must be secured ahead of time
This all-string orchestra concert features Vivaldi's brilliant Four Seasons and masterpieces by Copland, Pachelbel, Elgar, and more, while the Vivaldi showcases extraordinary high school violinists from Northern Ohio schools.
3rd Annual Valentine's Wine & Chocolate Walk
Sat, Feb 11, 2023
12-5 pm
Marblehead Merchants, Marblehead
$20/person
Marblehead Peninsula invites everyone to come and visit the participating shops and restaurants in downtown Marblehead and Lakeside during the 3rd Annual Valentine's Wine & Chocolate Walk! Enjoy chocolate treats, libations, raffle prizes and more!
Sleigh and trolley rides through Spiegel Grove
Sat-Mon, Feb 18-20, 2023
R.B. Hayes Presidential Library and Museums, Fremont
Sleigh Rides: $5.50/person, Trolley Rides: $4.50/person, both free for ages 2 years and younger
Celebrate Presidents' Day by taking a horse-drawn sleigh through Spiegel Grove, as President Rutherford B. Hayes did when he lived here. Rides are pulled by beautiful South Creek Clysedales and four people can fit in a single sleigh, a trolley that holds an estimated 16 will be available as well.  The rides through the historic grounds will take about 10 minutes. The rides will take place whether or not there is snow, in the event of negative wind chills or thunderstorms rides could be canceled.
Harlequins Community Theatre presents: Silent Sky
Feb 24-26, Mar 3-5, 2023
Fri., Sat. 7:30 pm and Sun. 2 pm
Harlequins Community Theatre, Sandusky
$15
When Henrietta Leavitt begins work at the Harvard Observatory in the early 1900s, she isn't allowed to touch a telescope or express an original idea. Instead, she joins a group of women "computers" charting the stars for a renowned astronomer who calculates projects in "girl hours" and has no time for the women's probing theories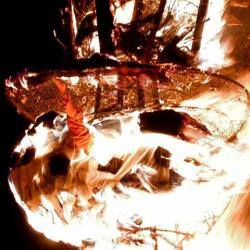 Burning Snowman Fest 2023
Sat, Feb 25, 2023 (Family Freeze night on Fri, Feb 24, 2023)
Dock's Beach House and Mr. Ed's Bar & Grille, Port Clinton
$25
Burn up Winter at the Burning Snowman Fest! Held the last Saturday of February: Winter Music Festival on the Shores of Lake Erie with live entertainment, craft beers, ice carving, and a 25 foot+ Burning Snowman! Proceeds from the event are donated to local organizations and charities. This year's recipients are Ottawa County Family Advocacy Center, Kids For Christmas 501c3, Team Viac, and Port Clinton Police and Fire.
Winter Chillout 2023
Sat-Sun, Feb 25-26, 2023 (Not a 2-day event, the event is repeated each day)
9 am-4 pm
Cedar Point Amusement Park, Sandusky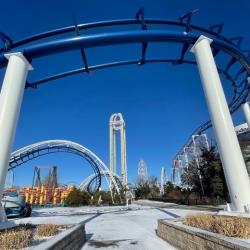 Get an exclusive, inside peek at Cedar Point in the middle of winter – and help a great cause! It's the first chance for you to see ongoing construction projects like The Boardwalk, enjoy a yummy lunch, and have the opportunity to learn more about the park from Cedar Point's leadership teams. A portion of the proceeds from this event benefit A Kid Again, helping thousands of kids living with life-threatening illnesses. All guests who wish to attend Winter Chill Out will need to enter the ticket lottery, which opens on Mon, Jan 9 and closes on Fri, Jan 13.