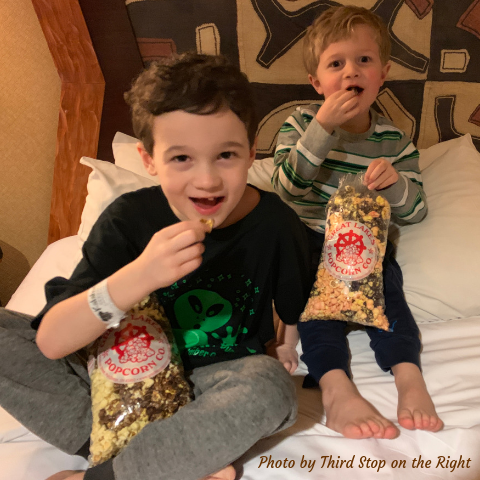 Published March 2019
This review is part of a series of guest posts reviewing the indoor water park resorts of Ohio's Lake Erie Shores & Islands. Rachel Cunningham Ravis, blogger at Third Stop on the Right, recently visited Kalahari Resorts & Conventions, as well as a few other local attractions, with her family and shares her experience.
Here in the northeast, winters can be tough. When the first snowflakes fly in November it can seem magical, but by the time March rolls around, we are over it. With activities such as amusement parks, water sports, and other activities on hold until warmer weather, it often leaves families looking for things to do. Thankfully, relief is in Ohio's Lake Erie Shores & Islands!
Experiencing Kalahari Resort in Sandusky
It might sound crazy to be swimming in February, but that is exactly what we were able to do when we visited Kalahari Resorts & Conventions in Sandusky, Ohio. It's an easy drive from the Pittsburgh-area, where we are from.
Once we got to the resort, we checked in and were issued wristbands. These wristbands not only serve as your admission to the water park but are also your room keys. This means that you will be wearing them for your entire stay. Then, it was time to explore.
Winning Tickets in the Big Game Room
The night we arrived it was too late to go to the water park so we instead decided to visit the arcade. This is much more than the arcade that many resorts have. Kalahari's Big Game Room features a huge variety of games in a range of skill levels. There were things not only for the kids but also for us adults as well.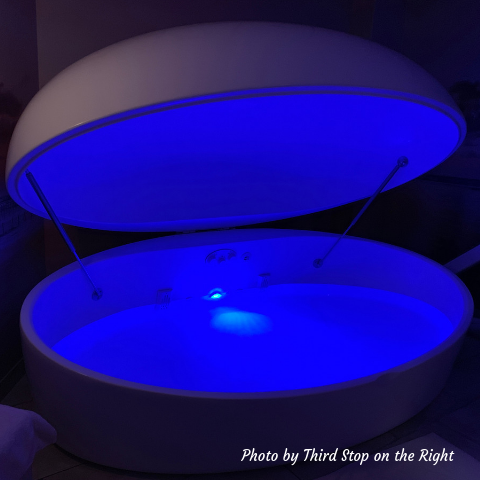 Relaxing at Spa Kalahari
My first morning at the resort, I had the opportunity to spend some time relaxing at Spa Kalahari, located right inside the resort. Two of the new treatments that Spa Kalahari is now offering are the Float Experience as well as the Halotherapy Salt Therapy.
The Float Experience was like nothing I've ever done before. The tank only has a couple inches of water in it but is made of a high-density salt solution which allows you to float without any effort. Also, since the tank is insulated against sound, it blocks external stimuli making it a totally relaxing experience.
The Halotherapy salt room is also a unique experience and is great for those suffering during cold and flu season, or as a general immune system booster. Himalayan salt is one of the purest and most valuable salts and has many health benefits. In the salt therapy room, you have the opportunity to relax, breathing in the ionized salt while reaping the health benefits.
Kalahari's Indoor Water Park
When it comes to Kalahari Resort, the indoor water park is what people are coming for. This resort features 173,000 square-feet of indoor water park space in addition to 77,000 square-feet of outdoor water park space. The best part, however, is that it is always 84 degrees inside.
We spent several hours playing in the water park doing the slides, the lazy river, wave pool, and even the indoor/outdoor hot tub. The boys loved all of it.
The best park about Kalahari's water park is that it doesn't have to be just a one-day affair. Instead of just leaving on the day you check out from your Kalahari room, you are welcome to stay and enjoy the park until 3 p.m. We decided to take advantage of this and just rented a locker and changed in the locker rooms afterwards. This gave us almost an entire extra day to spend at the park!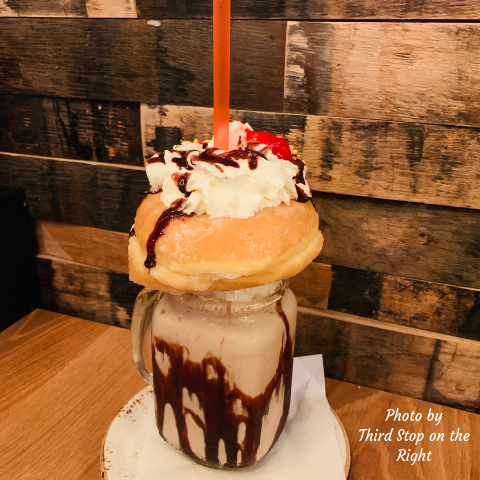 Eating and Drinking at Kalahari
Of course, with spending time at the water park it is only natural to work up an appetite. Thankfully, Kalahari has a variety of delicious places to get something to eat. Ranging from a coffee shop to grab a quick breakfast to full sit-down restaurants, there is something for everyone. There are even places to eat inside the water park.
After a day of swimming, we decided to get dinner at the B-Lux Bar & Grill. They have the most to-die-for milkshakes with a variety of different twists. We particularly like the donut one. In addition to the milkshakes, B-Lux also makes a wide range of delicious burgers as well as signature cocktails.
Exploring Port Clinton
While there is a ton to do at Kalahari, there is also so much else to do in the surrounding area. On Saturday morning, after the spa experience, we decided to do a little bit of exploring of Port Clinton, located approximately 15 minutes from Kalahari.
Several years ago, we had taken the boys to the African Safari Wildlife Park, and it was a lot of fun so we decided to do it again. Since it is winter some of the animals weren't out, such as the giraffes, but there were llamas, alpacas, deer, and buffalo still roaming around. At first, the boys weren't too sure about feeding the animals out the car windows, but before long they were squealing with excitement as the animals ate from our cups.
After the safari, we drove down closer to the water and had a delicious lunch at Rosie's Bar &  Grill, which is located right in one of the main areas downtown. If you ever decide to eat at Rosie's I highly recommend the perch (one of the things Lake Erie is known for) sandwich as well as their variety of homemade desserts.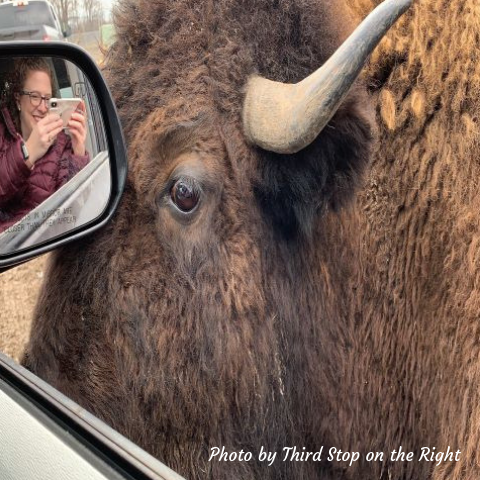 Also located in the same area as Rosie's is the Great Lakes Popcorn Company. As a first-timer, all of the popcorn flavors can be a little intimidating, but I have to admit that once we got to tasting it was definitely a unique experience. Since there are so many flavor choices, you can request samples of the different flavors so you know exactly what you are getting. You are even able to mix different flavors in order to make an even more unique taste.
There is so much to do in the Shores & Islands region that I feel we could have spent an entire week there – and this is even before Cedar Point and other local attractions have opened for the summer. Trust me, we are already thinking about when we will be able to go back!