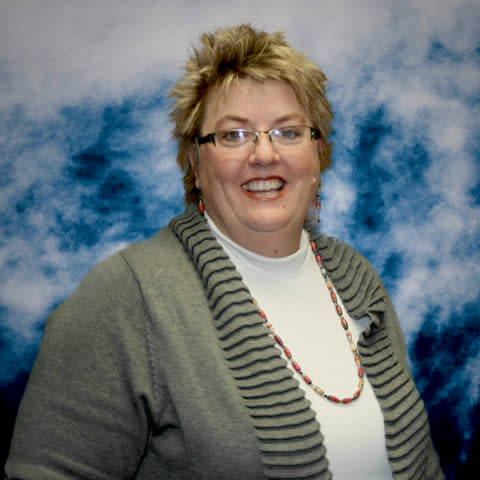 Published April 2018
Lake Erie Shores & Islands recently chatted with Erie MetroParks Executive Director, Amy Bowman-Moore, to learn more about the park district (celebrating its 50th anniversary this year!) and to see what she loves most about the region.
LES&I: What facilities does your organization oversee?
Amy: Erie MetroParks includes 13 public parks and preserves located across Erie County, including our most popular park Osborn MetroPark, where we have multiple facilities which can be reserved and is home to the Bay Area Soccer League.
LES&I: What is your favorite part about your job?
Amy: Building a sense of community throughout the area. I am fortunate to serve the entire county and connect multiple communities in a variety of ways. We are able to conserve thousands of acres, provide high quality education, and bring new experiences to everyone all year round!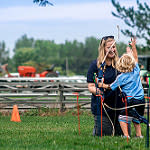 LES&I: What events are most popular?
Amy: Harvest Happenings, held annually in October, is our most popular event. This event is our way of saying Thank You to the community for supporting us. At Harvest Happenings we make sure all of our guests have a great time making smores, riding ponies, painting pumpkins, and taking a turn on our hayride.
Some of our more popular year-round programs include Get Fit Club, where we offer a free weekly workout class; Family Archery where the entire family can learn to shoot archery with certified instructor; and Boomer Kayaking, where adults can become skilled kayakers with the help of our instructors and all equipment is provided.
LES&I: What is great about the MetroParks system for locals?
Amy: Erie MetroParks makes a conscious effort to invest in local social equity throughout the Park District. We offer free, open public spaces to enjoy the beauty of nature to everyone. It doesn't matter where you live, where you work, or the town you love…Erie MetroParks has a park or has invested in a park within 5 miles of every town in Erie County. We protect and conserve unique local natural resources for everyone to enjoy.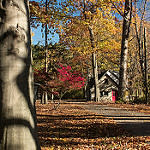 LES&I: What about for visitors to the region? What opportunities should they take advantage of?
Amy: Visitors to Lake Erie Shores & Islands have so much to pick from! We like to say Erie MetroParks is the place to be when you're ready to find the hidden, quiet treasures and unplug for a bit. After your visit to Cedar Point, stop at one of the four parks along the East Sandusky Bay on State Route 6. Stretch your legs on the trails, breathe in the fresh air and listen to the birds before you get back on the road.
Trek through Castalia Quarry MetroPark and find a bird's eye view of the islands, Cedar Point and the Davis Besse nuclear power plant.
If visitors check out our website ahead of time …they may find our most beautiful hidden gem, Hoffman Forest MetroPark in Berlin Heights, or join us for a guided hike at Edison Woods MetroPark. We offer at least two guided hikes every week all year round. Let us show you around!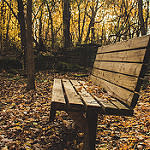 LES&I: Why is spring the perfect time to get out and explore the MetroParks?
Amy: Every spring we are all itching to get out and see the trees beginning to blossom, colorful flowers poking through the dirt, and the sunny days! You can find all of that at our parks. Every park has something special and this is the perfect time of year to discover it.
LES&I: What do people find surprising about the parks or event offerings?
Amy: People are surprised to learn how much land is preserved (over 3,000 acres) and that most park programs are free. Our staff hosts over 500 programs every year and almost all of them are free and open to the public. We are always encouraging people to come out and see us!
LES&I: What is your favorite thing about living and working in the Lake Erie Shores & Islands region?
Amy: Everyone is very friendly and this area is very family-oriented.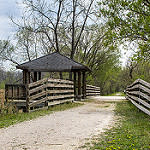 LES&I: If you had friends visiting from out of town, where would you take them?
Amy: I would take them to Castalia Quarry MetroPark; that park is one of my favorites.
LES&I: Perch or pizza? Where is your favorite place for either?
Amy: Pizza! My husband and I love to order from Pizza House West.
LES&I: Anything else to add regarding how to enjoy the region "like a local?"
Amy: Be sure to ask the Erie MetroParks reservation staff or the team at Lake Erie Shores & Islands for help or directions for events and opportunities for ALL the events happening in the area. There are a ton of things to do daily.