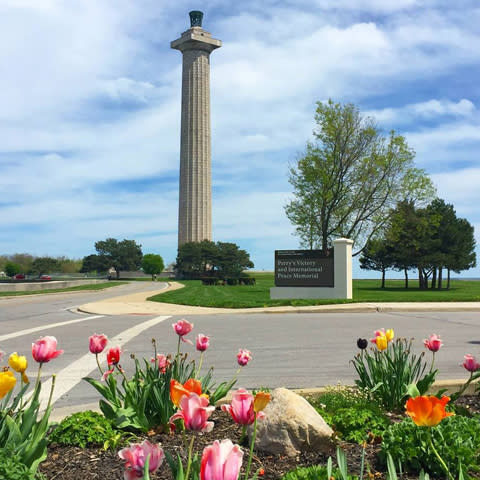 Published March 2018
Lake Erie Like a Local: Put-in-Bay Gets Ready for Spring by Julene Market, year-round islander and co-owner of Miller Ferries to Put-in-Bay and Middle Bass Island.
Ask any of the year-round residents of Put-in-Bay what the island is like in the winter and most of them will tell you that they LOVE island life in the cold season! This winter proved to be one the most fun and active in years. Record low temperatures in December locked in inches of ice off the island's west shore and harbor of Put-in-Bay. Ferry trips cease during the bitter winter, and residents rely solely upon planes for island to mainland trips, supplies, and mail. The golf carts that roam the roads during the sunny days of summer are replaced with islanders' winter mode of travel - rugged all-terrain vehicles and snowmobiles. This winter's energy was high with the buzz of catches of walleye and perch, ice parties, and ice sailing. Community events for the year-round residents (about 350) focus around the Put-in-Bay School (home to around 85 students grades K-12), the Senior Center, and churches. Tipper's Restaurant, the only eatery/ bar open every day in winter, is a primary gathering spot.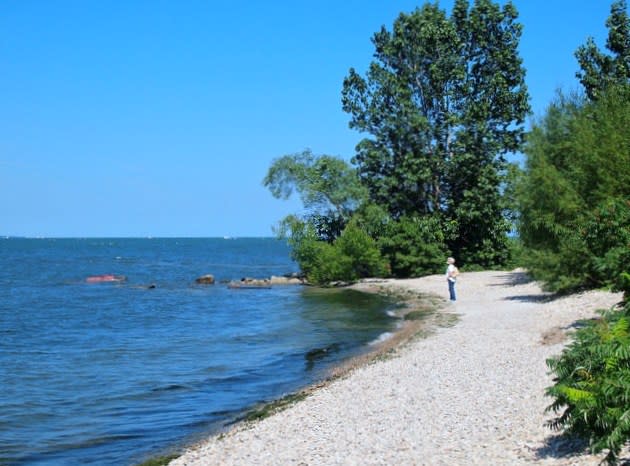 The month of March roared in with high winds and above freezing temperatures. The frozen water of Lake Erie broke up and melted as quickly as it came. The first hint of spring began when the Miller Ferries resumed Put-in-Bay trips on March 3, a couple of weeks earlier than usual. Preparation for a new visitor season gets underway with delivery trucks restocking store and retail shelves and commuters and services returning to the island. Hundreds of employees are hired to staff and welcome the more than 750,000 people who visit Put-in-Bay each year. Acres of Heineman's Winery vineyards are pruned, eventually yielding grapes that are pressed into island wines and juices.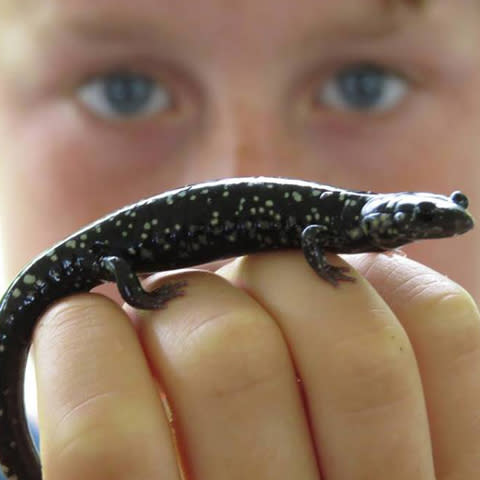 Island residents look forward to a variety of traditions and spring events to usher in the new season. April brings in well-loved gatherings (especially for locals) with the annual Whiskey Light Celebration at the downtown Roundhouse Bar and the season kickoff pizza buffet at Frosty Bar. Secondary school students attend hands-on science classes and Lake Erie biology field trips at The Ohio State University's Stone Laboratory on Gibraltar Island, located in the Put-in-Bay harbor. Perry's Monument and International Peace Memorial is in the final stages of a two-year refurbishing project and the Memorial reopens the public observation deck on May 19 to visitors.

Island visitors find spring on the Lake Erie islands particularly relaxing, with room to explore without the heightened business you'd find in peak season. Find silence in one of the several public walking trails or state parks, with wildflowers and migrating birds for company. By early May weekends, lodgings, attractions, and eateries re-open and roll out the welcome mat.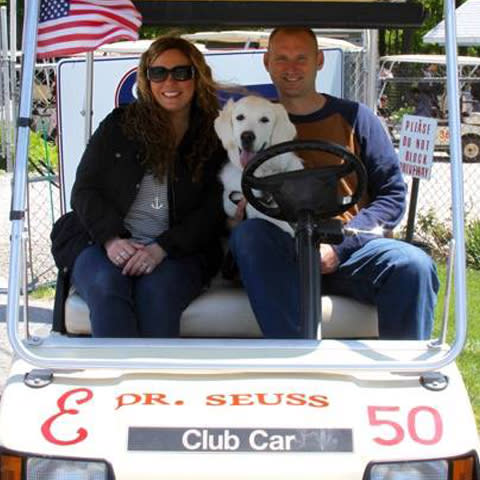 When the fair breezes and warming sunshine appear, hop aboard a Miller Ferry for a twenty minute cruise across Lake Erie to Ohio's favorite getaway island. Once on Put-in-Bay you'll find plenty of "island style" public transport including golf carts, buses, bicycles and cabs. Leave your cares behind you on the mainland and come explore the island this spring. Welcome aboard and see you on the island!