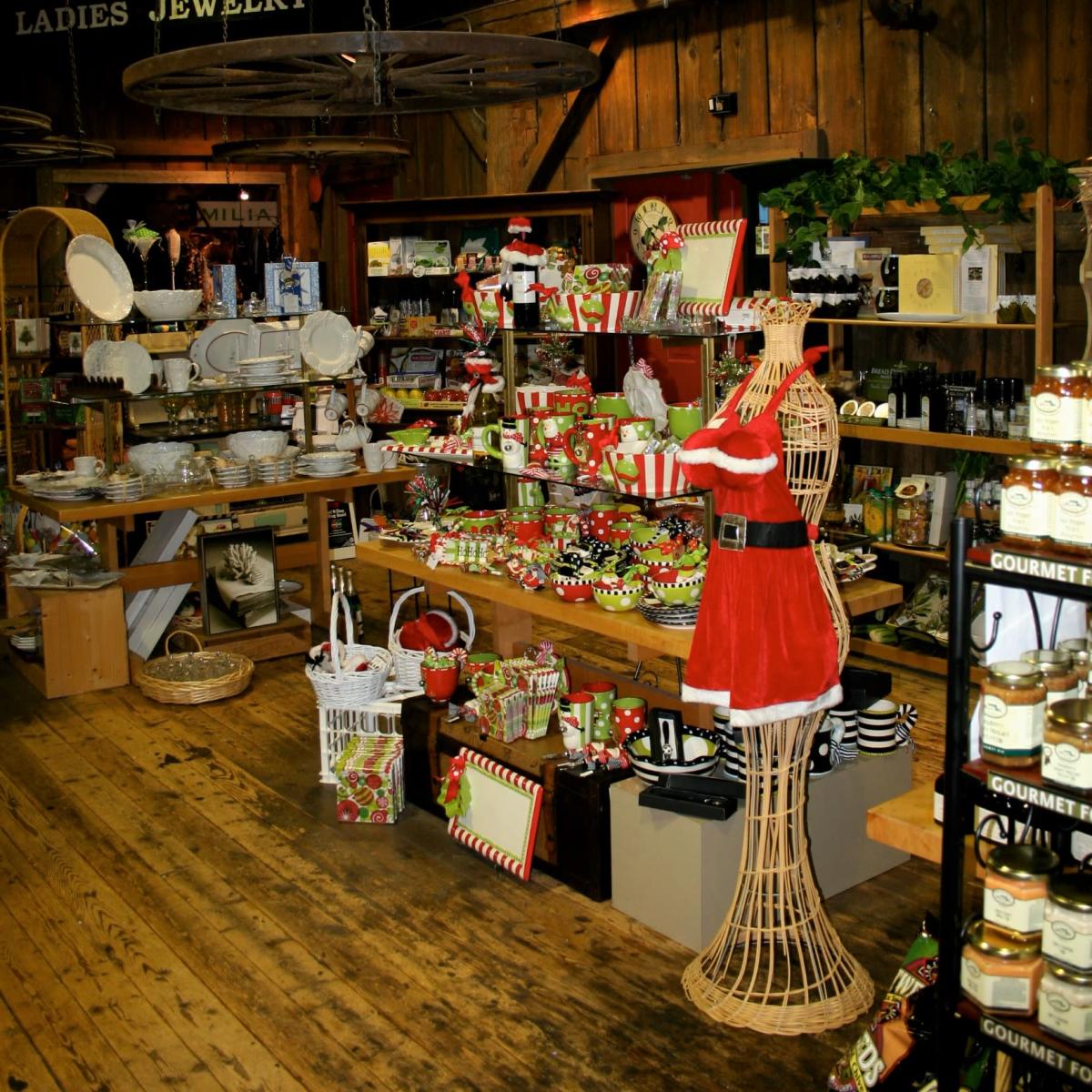 Doesn't it feel good to support small business? Especially in this holiday season, consider buying gifts from a local maker or crafter, get-together at independently-owned bars and restaurants, and patronize smaller businesses for your holiday needs. When you spend money in the local community, you support entrepreneurs and families in that community. The profits go directly back into the local economy without a ton of overhead or corporate revenues. Shopping local helps the community grow – making the Lake Erie Shores & Islands region a great place to live, work, and play.
NEW POSSIBILITIES
A handful of new businesses have opened in the region this year, providing new shopping and service possibilities. The Marketplace at the Cooke opened this past spring in downtown Sandusky, providing an indoor shopping, dining, and entertainment experience. Businesses include: Doughin' Crazy, Fancy Me Boutique, Noble Axes (and recently opened Noble Pins), Sandusky Bell and Deli, Derrick Jr., Bake Erie, and Sandusky Children's Museum with more to come. Spend an afternoon or evening here with something for everyone.  Other newer shops located in downtown Sandusky include the Bay Popcorn Company, Maca Root Juice Bar, Balooka Balloons, North Shore Running Store, and CloftS General Store. If you haven't been to downtown Sandusky lately, you're missing a bunch of great options for unique holiday gifting.
Looking to feel your best, inside and out, this season? Check out doctor-driven wellness, lab-based personal nutrition, skin treatments, stress control and more at the all-new Elite Wellness Group in Sandusky. Or, in the Port Clinton area, you can improve your wellness or simply seek relaxation with the services available from the new Spa Catawba, offering organic skin care, aesthetic procedures, and body therapy. Who couldn't use a little rejuvenation for the holidays?
HIDDEN GEMS
Lake Erie Gifts & Décor, located just ¼ mile from the Cedar Point causeway, is an amazing mix of shopping. Open year-round, this unique shop features primitive home décor and a country gift shop, combined with an antique mall. Here, you can find everything from furniture, to decorating items (nautical and beach décor are especially popular), candles, area souvenirs, and food items.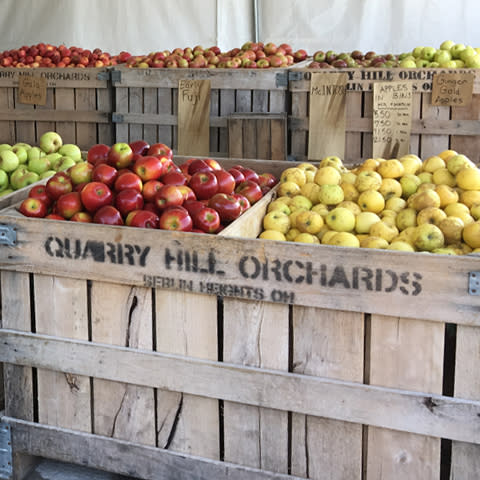 Christi's Just for Ewe in Marblehead is a similar mix of different gift shops, featuring everything from yarn to gourmet foods and candy, along with jewelry and apparel. You can find just about anything here and also take classes in knitting or weaving to make a truly homemade gift!
The Sawmill Creek Shops are a luxurious find in an unexpected venue. This 1800's barn is filled with fashionable, high-end clothing and accessories, gourmet food and gift items, plus a children's loft filled with games, books, and toys for the little ones in your life. The Sawmill Creek Resort was recently acquired by Cedar Point parent company, Cedar Fair Inc., and will be closed for extensive renovations this winter. However, the shops will remain open for your gift-buying and shopping needs.
Another unique boutique is located in downtown Port Clinton. Lakelynn Design, LLC features eclectic designs for body and home. Their specialty is comfortable, quality, affordable clothing for ladies, sizes small – 3X.
TRIED-AND-TRUE FAVORITES
Get your party platters, desserts, and wine gifts at Sandusky's Vine & Olive. A Mediterranean market, deli, and more, Vine & Olive can provide foods and beverages for your holiday gatherings, along with tasty, gourmet gift baskets or hostess gifts.
The town square in Milan is surrounded by a collection of small businesses, each offering unique gift ideas. Grab ladies' specialty gifts such as jewelry, purses, and other items at D'Vine Design. Truly shop for treasures (of a historical nature) at Crosby's Antiques, Sights and Sounds of Edison (Milan is Thomas Edison's birthplace), and Milan Inn-Tiques. Grab specialty beers and wines, or a bite to eat, at the Milan Village Drive-Thru or Milan Wine Post. Give the gift of local flavor with a crate of fresh apples from Quarry Hill Orchards in Berlin Heights.  Their gift boxes and fruit crates can include different apple varieties, along with other local gifts such as honey, caramel, or other local snacks. Brummer's Chocolates in Vermilion is the place to go for local candy treats, such as homemade chocolates or classic candies. They also have a nice selection of gift items and recently added a wine selection to pair with your chocolate gift.
In Port Clinton, pick up great food gifts or party supplies at Bassett's Market, or indulge with popcorn treats at Great Lakes Popcorn. If you're looking for nautical gifts to truly share the Lake Erie Love this season, Northern Exposure Gallery & Candle Company offers not only candles, but other scented gifts as well as handbags, jewelry, and décor all with a maritime feel. Lake gifts can also be found at The Lake House at Harbor Light Landing. Nearby, Catawba Island Jewelers is a great place to pick up a fine jewelry gift for someone special – they can even do custom designs for a one-of-a-kind piece. For a Lake Erie touch, they specialize in anchor and other nautical pieces as well as jewelry containing local beach sand.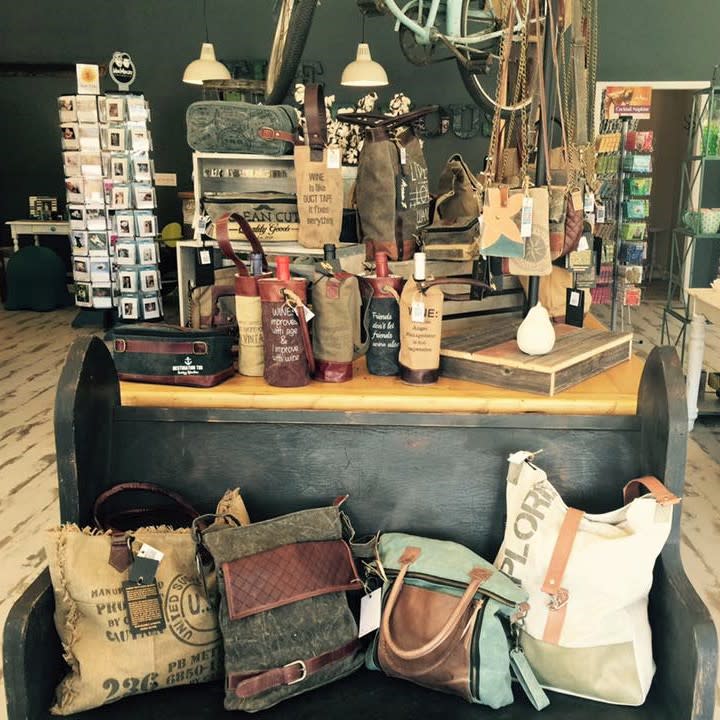 If you're missing the islands, you can get great island merchandise on the mainland at the Put-in-Bay T-Shirt Company in Port Clinton. Gift cards for the island ferries make a great experiential gift for when the weather warms up next spring. It's always nice to look ahead to island season!
There are many ways to support small businesses and shop local this holiday season. You can always contact Lake Erie Shores & Islands for other ideas or to find a local business that offers what you're specifically looking for. Keep it small and keep it local this season!