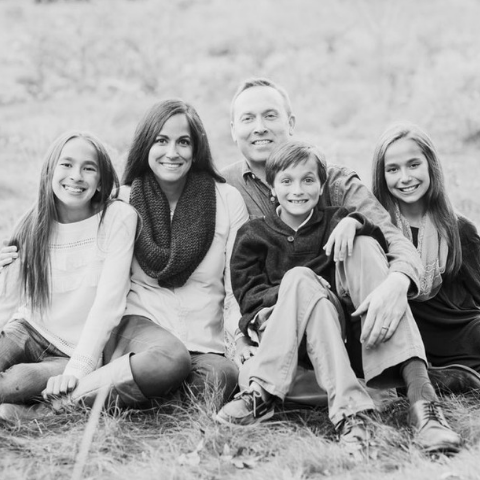 Published November 2018
This is a "Lake Erie Like a Local" story by Sonya North. A version of this blog post originally appeared at http://blog.snackroots.com. Sonya North is a mom of 3, engineer, and food allergy advocate. Follow Sonya on Twitter @sonya_north and on Instagram @snackroots.
We created our own holiday and we call it Lakesgiving. Is it just me or do the holidays get more complicated every year? My husband and I come from big families. As a result, celebrating "on the day" has become increasingly difficult. With 5 siblings, spouses' families, conflicting work schedules and school breaks, it's a wonder we find time together at all.
Our Answer: Lakesgiving
Several years ago, we got creative and started a new tradition: Lakesgiving. It includes Lake Erie, a crisp fall weekend, Thanksgiving dinner, football and, above all, family time. We joke that Lakesgiving is like Festivus, a chance to air their grievances Seinfeld-style. But really, it's an attempt to celebrate Thanksgiving during a time when schedules, weather and roads are less intense.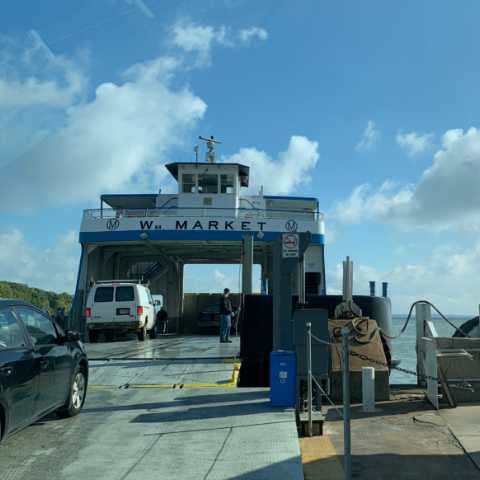 Getting to Put-in-Bay, Ohio
Each Lakesgiving, we pack up our van and head north to Port Clinton, OH. The Miller Ferry is our favorite because we can take our car to the island. Because our kids have food allergies, we pack air purifiers, coolers of food/snacks, pillows, bedding, nebulizers and extra medications.
We have always used the Miller Ferry. It is the fastest, most convenient and economical way to get to Put-in-Bay from the mainland.
Why Put-in-Bay?
My in-laws, Chris and Kathy, purchased their lake house on South Bass Island 18 years ago. They envisioned their lake house as a summer sanctuary for the entire family. As retirees, they can be found volunteering at the PIB Chamber of Commerce and working part-time at Mossbacks.

Relaxing
While the delectable Thanksgiving feast is cooking, there are ways for everyone to pass the time.  Buckeye fans can be found watching the game or playing corn hole during halftime. Others are huddled by the fireplace catching up or playing a board game. 
The grandkids have fun playing outside, going for golf cart rides, watching movies and spending time together.
The Feast
Kathy is a fantastic chef. Her meals are absolutely heavenly, and this Lakesgiving was no exception. Occasionally she deep fries the turkey, but this year she went traditional.
I'm getting hungry just thinking about all of the dishes Kathy made. Turkey with cranberry-orange relish, stuffing with diced squash, celery surprise, corn casserole, sweet potatoes and of course mashed potatoes and gravy.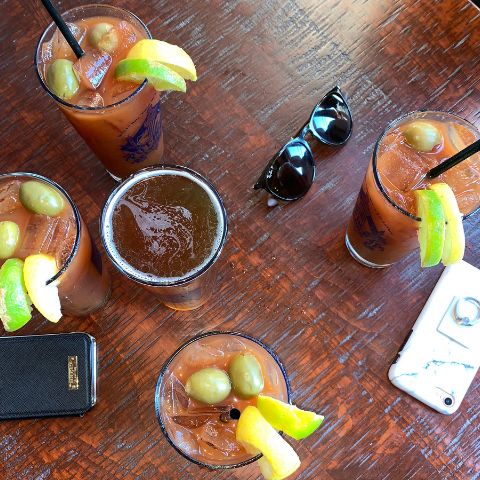 Island Fun
On Sunday after the Lakesgiving feast, the guys planted themselves in front of the big screen to watch football, so the gals and I hopped on the golf cart and headed into town. Put-in-Bay in the fall feels like a trip back in time. People have slowed down. The crowds have thinned. Rockstar parking is abundant. 
What a place to escape the bustle of life and enjoy the moment. We kicked off our ladies day with Bloody Mary's and snacks at the Put-in-Bay Brewery. They did not disappoint. We were so impressed with the appetizers--especially the sweet potato fries with caramel sauce. The atmosphere was on point. We are heading back first thing next summer!
Then, because the day was so gorgeous, we headed over to The Boardwalk. As always, the views were stunning. The Boardwalk has something for everyone in the family. We wanted to sit outside so we headed up to Rita's Cantina. If we were in the mood for a big family dinner, we'd head to the Upper Deck. Craving Lobster Bisque, we'd head out to the Main Deck. It was so wonderful being able to get out of the house and have uninterrupted conversations.
On a day like today with the skies this clear, it would be considered a crime to NOT visit the monument.  We rode back to the house, grabbed the kids and headed straight to Perry's Victory and International Peace Memorial. It was so clear the kids could see all the way to Cedar Point, Cleveland, Canada and Michigan.
To wrap up our day of fun, we walked through the new Dodge Woods Preserve StoryWalk Trail. Each stop on the trail takes you through the pages of a story. What a fantastic way to disconnect from technology, share a love of nature and literature with children--all at the same time! Sadly, after the StoryWalk it was time to pack up and say goodbye to the island until next year.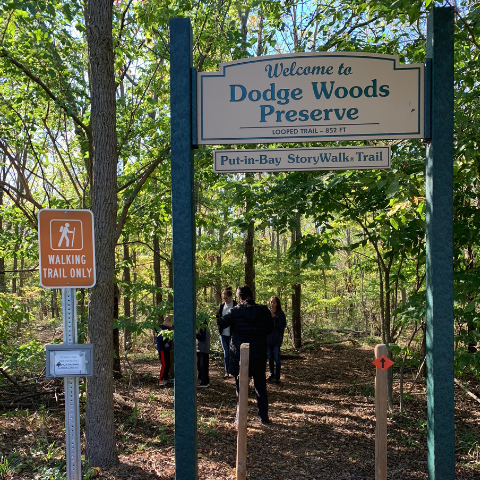 Put-in-Bay is a place for families, for celebrating milestones, for getting away from it all, and a place for new traditions. If you find yourself looking for ways to unite your family without having to barter for a time slot over Thanksgiving weekend, consider hosting your own Lakesgiving. It's a tradition that our family cherishes, and one yours will too.
Consider starting your own "Lakesgiving" traditions in Ohio's Lake Erie Shores & Islands. A number of vacation rentals, cottages, cabins, and condos are available both on the islands and the mainland for your family gathering. Check out our lodging locator for options.