Part of the Shores & Islands Ohio Like a Local series - Meet Nikolai Blumensaadt, owner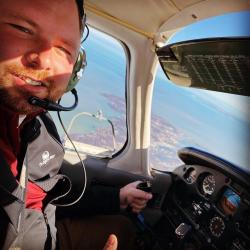 S&IO: Tell us about your business.
Nikolai: My family and I have proudly owned and operated our business since 2014. My wife, Kenzie, and I moved back to the islands area to open the original Ørchard Bar & Table as an 86-seat restaurant known for a great steak. Now, we've grown to include 24-acres of land, multiple restaurants, bars, a store, a farm, events, and more. It's been an exciting journey so far, and I can't wait to share all that's yet to come with the community.
S&IO: What makes the Shores & Islands Ohio region a good location for your business?
Nikolai: The Shores & Islands Ohio region is my home and has always been. My family's history dates back five generations to Put-in-Bay, when my ancestors came to the island from Germany, working as vintners in the vineyards. Tourism and hospitality have naturally appealed to me because of the lifestyle and community where I grew up. It's an amazing feeling being able to give back to the community that raised me.
S&IO: Anything exciting or new planned for the 2023 season?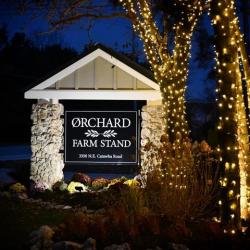 Nikolai: Anyone who knows the Ørchard or my family knows we always have something exciting and new in the works. For the past two years expanding the property, adding the Farm Stand and the COOP, was where we dedicated our energy. Now looking forward to 2023, I am counting down the days to opening the doors and inviting guests to our new and improved Ørchard Bar & Table. For over a year we've been planning, expanding, and renovating our flagship restaurant. There's a lot of memories that accompany this project because it's what started it all.
S&IO: What is your favorite thing about living and working in the Shores & Islands Ohio region?
Nikolai: The best part of living in the Shores & Islands Ohio region is enjoying the lake year-round. This area sees such a large increase in population and visitation during the peak summer months, but so many folks miss out on its best-kept secret – the changing seasons.
S&IO: Where/how do you find your Lake Erie Love?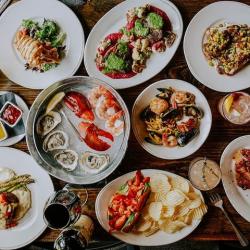 Nikolai: I find my Lake Erie Love on our boat enjoying the lake. I take pride in being one of the first boaters to launch their boat in the spring, and one of the last crazy boaters to take their boat out in the fall.
S&IO: If you had friends visiting from out of town, where would you take them?
Nikolai: Friends who visit me from out of town can expect two things – a darn good time at the Ørchard and a boat ride over to the islands. What else would anyone need?!
S&IO: Perch or pizza? Where is your favorite place for either?
Nikolai: My whole life I would have said perch, but since opening the Ørchard Farm Stand, I have become a pizza guy. More specifically a Hot Honey & Double Pepperoni pizza guy. An applewood fired pizza with house-made tomato sauce, lots of Old World pepperoni, and finished with a drizzle of hot honey. This signature 'za of ours never disappoints.
S&IO: Lake or land? Would you prefer spending time on the water or by the shore?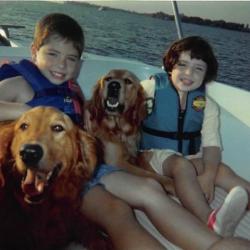 Nikolai: It's a no brainer. Lake. Boats. And the islands. It's all I've ever known.
S&IO: Anything else to add regarding how to enjoy the region "like a local?"
Nikolai: To be a real local or experience living 'like a local' in this region, I encourage folks to visit in the non-summer months. Many small businesses, like our own family business, are open year-round. Living like a local is supporting locals all the time, not just when it's sunny and 75°.