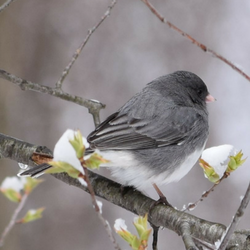 What's better than enjoying the great outdoors? Summer is here and the days are longer, inviting you to get outside and explore. Enjoying the great outdoors means different things to different people. Fortunately the Shores & Islands region has varied options, from a stroll in the woods to active sports. Check out some of the top outdoor adventures:
Biking/hiking the islands – The Lake Erie islands are known for their natural beauty and bike-friendly back roads. Explore a hidden path at a nature preserve, abandoned quarry, or beach or enjoy sightseeing while getting your exercise on a bicycle. Bringing your own bike on the island ferries is affordable and there are several places to rent one if you don't want to bring your own.
Birding – Lake Erie Shores & Islands is largely regarded as one of the best places in North America for observing spring songbird migration. The reason is the abundance of preserved ecosystems along marshy coasts, woodlands, and diverse settings friendly to spring migration. The region includes more than 15 areas designated by the Audubon Society as "Important Bird Areas."
Camping –What better way to get close to nature than to sleep under the stars,or at least in a tent under the stars? Lake Erie Shores & Islands offers many campgrounds with varying degrees of "roughing it." Pitch a tent, park your RV, or relax in a fully-furnished yurt.
Charter fishing – With Lake Erie fishing charters, you can pit your wits against nature and grapple with monster bass, perch, and walleye. Finish the day knowing you're at the top of the food chain (unless you ran into Bessie).
Civilian Marksmanship Program – Marksmanship refers to the art or skill of using a firearm, such as a rifle or a pistol. The Civilian Marksmanship Program (CMP) welcomes anyone interested in learning about firearm safety and competitive and recreational marksmanship. Located at the Camp Perry Training Site in Port Clinton, the CMP also sells surplus military rifles and accessories. The Olympic-quality airgun range is open to the public Monday through Friday.
Golf – Golf courses provide variations for golfers of all skill levels and budgets. From quick-play executive courses to country club quality resort terrain, golfers enjoy challenging runs with captivating views and tremendous character. Offering anywhere from nine to 36-hole rounds, beautifully-landscaped courses welcome players to hone their hobby while enjoying the area.
Parks and Natural Areas – Enjoy nature at your own pace with a variety of parks and natural areas.
Water Recreation – Probably the most popular reason for enjoying the Lake Erie Shores & Islands is the variety and ease of partaking in water sports. Options for the mild-mannered (kayaking, stand-up paddle boards, canoes) to the truly adventurous (air boat rides, parasailing, jet skiing) assure everyone has fun on the water at their preferred pace.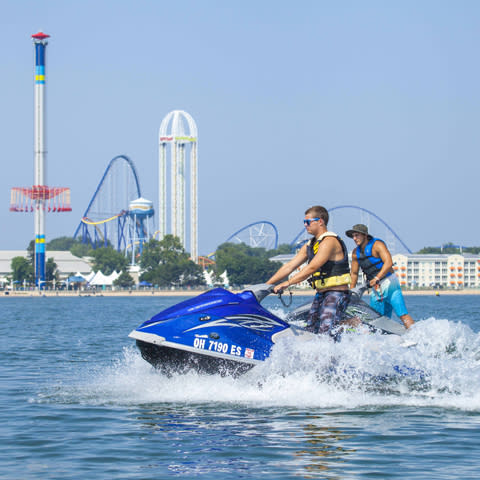 Zip lining – One of the greatest ways to experience the outdoors is to enjoy the view while soaring far above it. Kalahari Resort's Safari Outdoor Adventure Park features a ropes course, climbing wall, and zip line tour over the outdoor waterpark. Fly, tree-by-tree, through the beautiful Vermilion River Valley in nearby Oberlin, Ohio with Common Ground Canopy Tours.