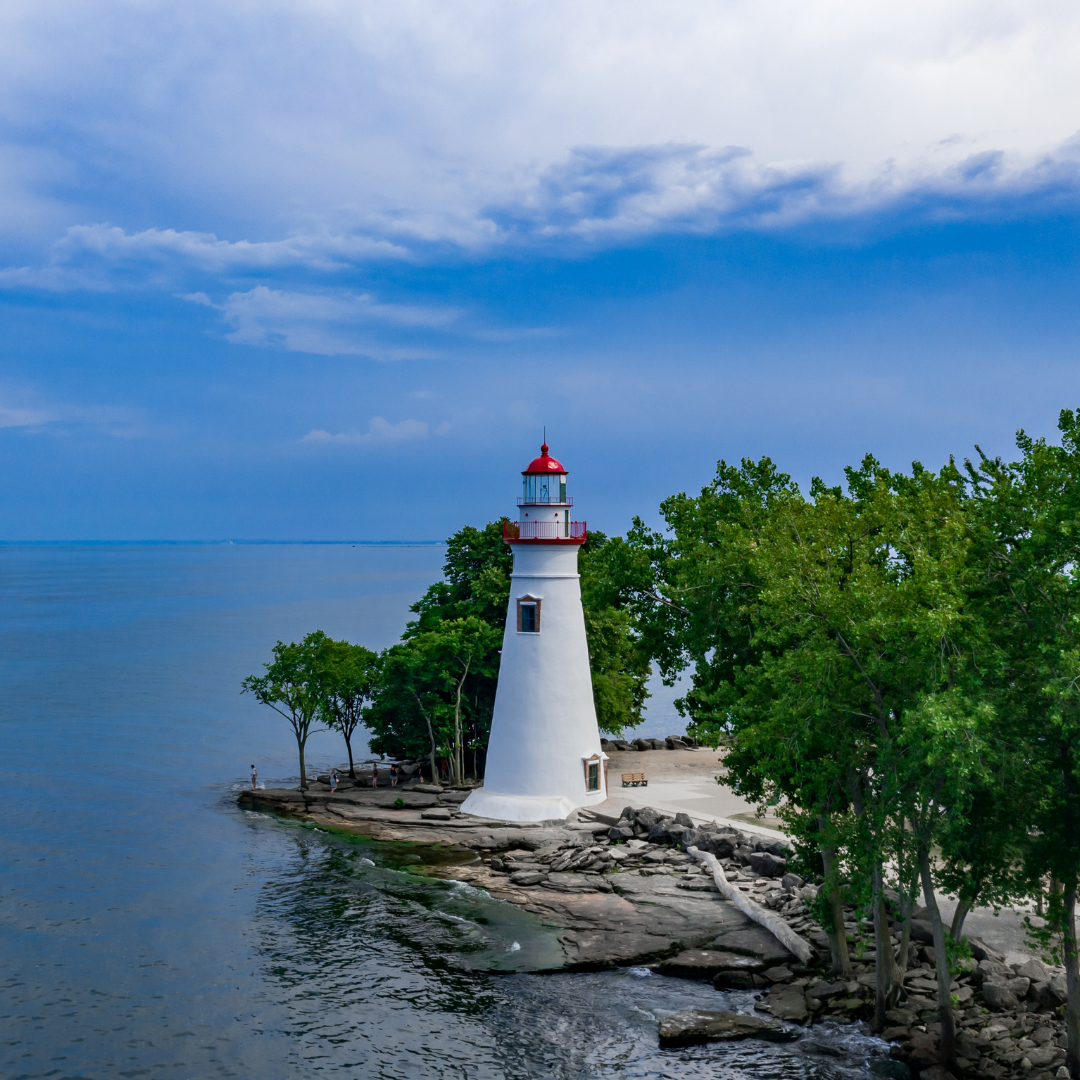 Published September 2020
We all need something to look forward to again. And nothing is more exciting than planning that next perfect getaway. The one that can't get there soon enough. Because the journey begins the moment we decide to go somewhere. Anywhere. It's time to feel that feeling once again. Let's get inspired. Let's save a date. Let's book a trip. And aim for the destination that will feel like no other.
Of course, we want Ohio's Lake Erie Shores & Islands to be that destination for you, either this fall, over the winter, or even next year. Because when the time is right for you, we'll be ready.
Reasons to visit Lake Erie Shores & Islands NOW:
We are open! – Lake Erie Shores & Islands' businesses and are open and welcoming visitors. Cedar Point continues to entertain guests every weekend through November 1 and will be featuring the all-new Tricks and Treats Fall Fest beginning September 12. Kalahari Resorts & Conventions is open every Thursday-Sunday with an extended schedule around the holidays, to allow both overnight and day guests to enjoy the thrill of their indoor water playground and the fun of the resort's additional attractions. African Safari Wildlife Park, The Watering Hole Safari, and Lagoon Deer Park provide animal interactions well into the fall. Ferries are running and the island communities of Put-in-Bay, Middle Bass Island, and Kelleys Island continue to welcome visitors to enjoy their island lifestyle. Plus, fall is the perfect time to visit a farm market, apple orchard, winery, or craft brewery to taste the spoils of the season. Sports venues are scheduling fall tournaments and convention facilities are ready to welcome groups wishing to gather with social distancing requirements. With adjusted open hours, it's always best to call your chosen attraction ahead of time to verify schedules.
Safety Measures – The health and safety of all who visit, live, and work in the Shores & Islands region is our top priority. Numerous new cleanliness and wellness policies and procedures have been put into place throughout the region to ensure that our guests not only have a fun and memorable visit, but a safe one. Ohio is currently under a mandatory mask order while in public places. More information can be found at coronavirus.ohio.gov. The team at Lake Erie Shores & Islands is continually updating this list of safety protocols our partners are initiating to help ensure the safety of guests and employees. You can access the Safety Measures document at the top of every page on our website to prepare for your visit.
Outdoor Adventures – What better way to social distance than to get yourself and your family out into the great outdoors? Now is the best time to explore a new hiking trail, paddle a quiet river or protected bay, take a leisurely stroll along the coast, or ride a bicycle on a peaceful path. Scour the shore for rare beach glass or nosh on a picnic in the park. Camping has been a popular family activity this year and the Shores & Islands region has a number of state parks and private campgrounds. Fall is an excellent time to explore the area's bird watching opportunities. Many species will be stopping by the region to rest after their long journey across Lake Erie, while they are migrating south for the winter. Numerous metro parks and nature areas offer walking paths and wooded trails, so bring along your binoculars and enjoy a variety of winged wonders.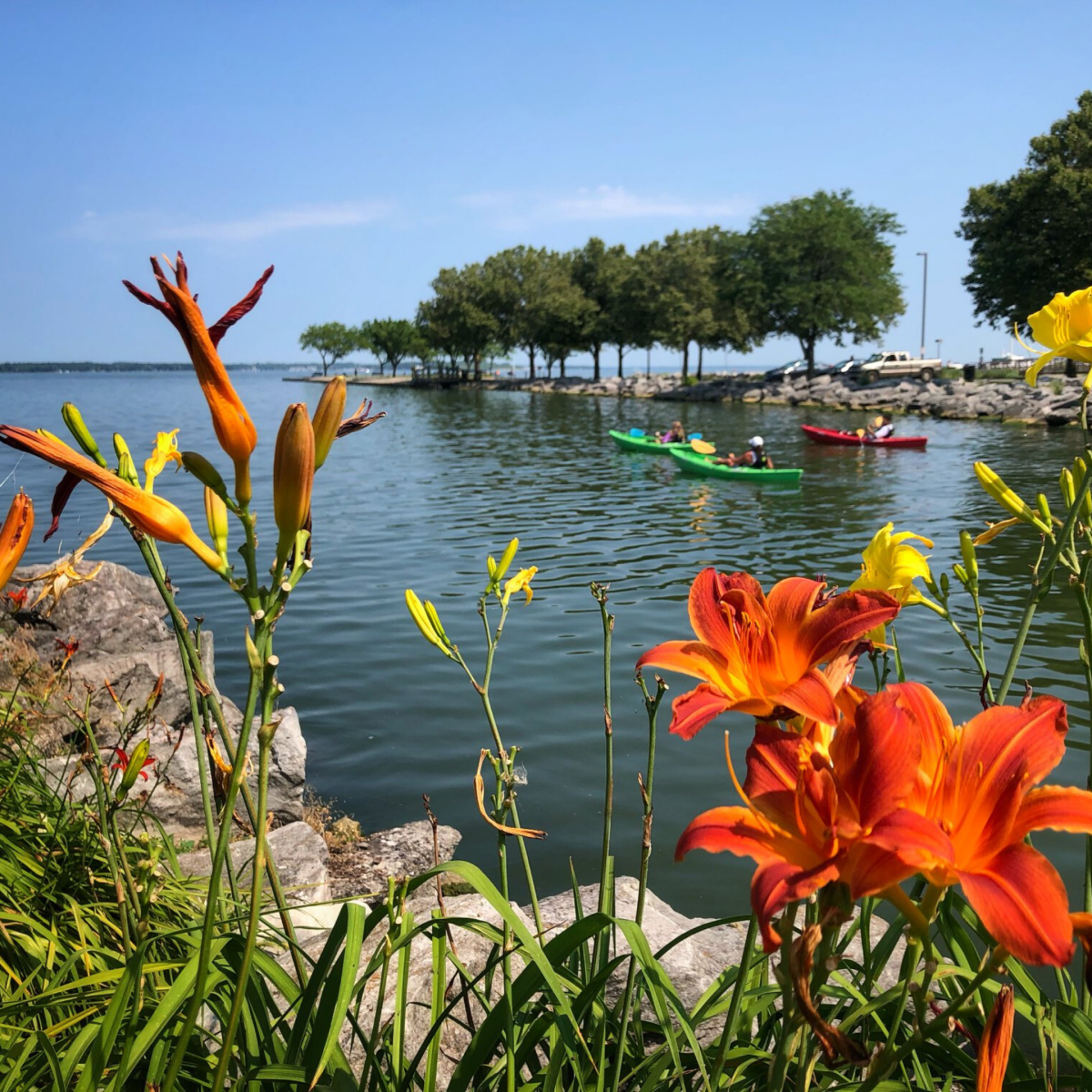 Make plans to visit LATER:
If you haven't been able to travel yet this year, no worries! We are here for you. Travel has been linked to improved mental health. In fact, according to National Geographic, science suggests that even just thinking about a trip can give your brain a boost. Planning and anticipating a getaway is shown to be almost as enjoyable as the trip itself. So, if you weren't able to visit us this year, please consider adding Ohio's Lake Erie Shores & Islands to your future travel plans. We have all kinds of attractions and accommodations for families, couples, friends, and groups.
Planning Tips
Lake Erie Shores & Islands is here to help with planning a trip to our region! You've already found the website, the most comprehensive information source for lodging, dining, attractions, and itinerary ideas. On this blog, check out the menu of CATEGORIES on the right side of your screen for blog posts related to specific topics. For example, if you are thinking of including fishing in your plans, click on "Boating, Fishing & Marinas," "Fishing Charters," or "Fishing Information" for posts pertaining to those interests. Itinerary ideas can also be found on our Trails page – these easy-to-follow tracks allow you find a variety of experiences you can enjoy in the region. The Resources section gives you access to an area map, transportation info, and our Official Travel Guide, which can be viewed online, downloaded, or you can order a hard copy be mailed to you. One benefit of ordering a hard copy is the inclusion of the Shore Savings Card, allowing you to plan on a variety of discounts available for your visit. You can also talk to our experienced travel counselors, if you'd like insider-tips and expert advice, available Monday-Friday from 10 am-3 pm by calling 1.800.255.3743 or 1.800.441.1271.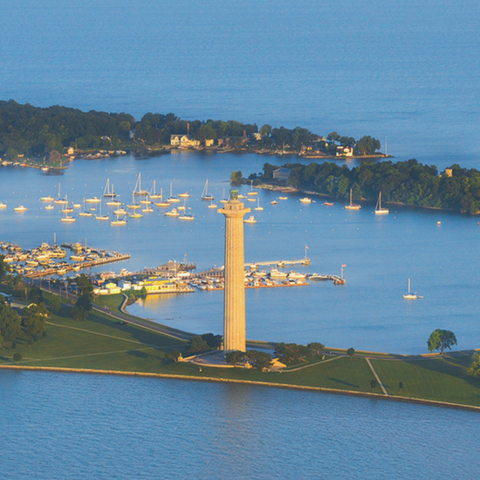 Let's Go There Initiative
Lake Erie Shores & Islands is proud to be a part of the collective strength of the travel industry, alongside brands and organizations from airlines to hospitality, resorts, booking, car rentals, theme parks, national parks, and nearly every city in between, through the Let's Go There Coalition and U.S. Travel. We are all working together so we can help when it's time to go on your next great adventure, safely and securely.
So, it's time to make plans. We hope to see you soon!