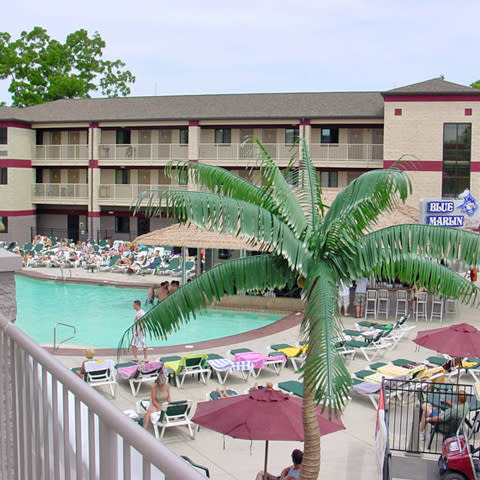 This guest post is provided by Mark Mathys of Put-in-Bay Resort and Conference Center.
We all work hard for our vacation dollars and when it's time to get away and relax, maximizing those dollars is important! But how do you get the best bang for your buck when it comes to booking overnight accommodations? We have all seen the ads for Online Travel Companies (OTCs) claiming they have the lowest rates for hotels. They all promise the lowest rate and often times a 100% price match guarantee. But is it really true?
Hotels and resorts typically use a booking application that allows them to manage their rates and availability. They then "push" that information to the OTC. In return, those companies charge the hotel or resort a fee, generally 15% of the amount of the reservation that books thru their website. In most cases to cover this cost, a hotel simply raises their rates by that same percent.
Many of the OTCs also offer a rate match if you find a lower rate elsewhere. In most cases, they rely on the average consumer who never takes the time to check other rates and compare them to a reservation that has been made. For the few consumers who do compare, and in the rare event they find a lower rate, a call to the OTC will often result in a response that the rate the consumer found is not for the same type of reservation as the one booked thru them.
How can that be? Easy, they revert back to their cancellation policy. In each case, the OTC in their contract with the hotel, requires the hotel to select one of the OTC's cancellation policies – which many times differ slightly from the hotel's. And there is the out. Your 100% rate match guarantee is no help because the terms of the cancellation policy are different, and the OTC rate match guarantee states the rate they will match must be same room type, dates, and terms. Now, you are not only stuck with a higher rate, but if you booked the lower rate room on your own, you will incur a cancellation penalty. 
Your best bet – book directly with the hotel! Not only do you get exactly what you are looking for, but you can save money as well.
A recent comparison for a room at Put-in-Bay for July 19-21, 2019 showed that booking through an OTC rather than directly with the hotel would have cost you as much as $137.00 per night additional. Furthermore, when searching for a room in a specific community, OTCs will show you properties in a wide radius around that community. In the case of a place like Put-in-Bay, if you were not familiar with the island you might just find yourself booked at a hotel that is not even on the island!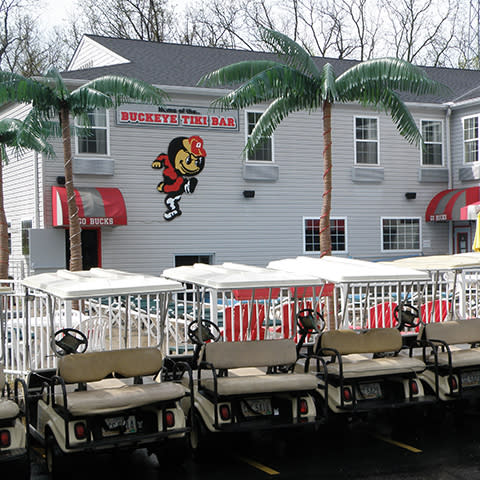 No matter where your vacation travels take you, spending the time to research the individual properties' rates and terms, as well as those online will ensure you are getting the best rates available. They're your hard-earned vacation dollars. Spend them wisely!