Published January 2018
Winter at Ohio's Lake Erie Shores & Islands is no time to hibernate. The chilly season is upon us, but that is no reason to hide indoors until spring. Take the time this winter to get out and enjoy all the region has to offer. Here are a few ways to prevent cabin fever from setting in.
Sip local wine – The Lake Erie Shores & Islands wine trail is resplendent with options from sweet whites to dry reds and everything in between. Find out what varietals are being grown and served up locally by tasting wine at one or more of the many wineries available. Several even offer dining and entertainment so you can spend a few hours enjoying the experience. Be sure to call ahead or check online because many operate on seasonal schedules.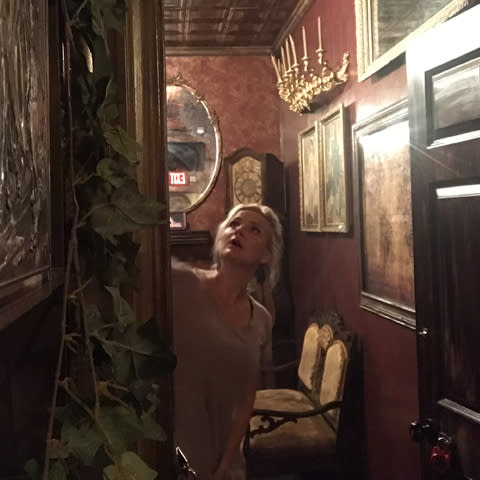 Solve a mystery – Get a group of friends or family together and see who has what it takes to bust out of an escape room. Escape Rooms by Franknicky is located near downtown Sandusky in the historic Hubbard House and offers a couple of scenarios for up to six players. Ghostly Manor Thrill Center, famousfor their haunted house and family-friendly attractions, also offers a state-of-the-art escape room with problem solving and physical adventures that will leave 4-10 players feeling "locked up."
Play at an indoor playground – Speaking of Ghostly Manor's family-friendly attractions, did you know that they have a huge indoor climbing structure and three inflatable bounce house obstacle courses and slides for kids 12 and under? Plus they can also enjoy skates or scooters on the skate floor or play black-light miniature golf. Ohio's largest indoor playground, Jungle Junction in nearby Bellevue, offers six levels of adventure with slides, air cannons, obstacle courses, and interactive game panels. A perfect way to run off months of pent up energy!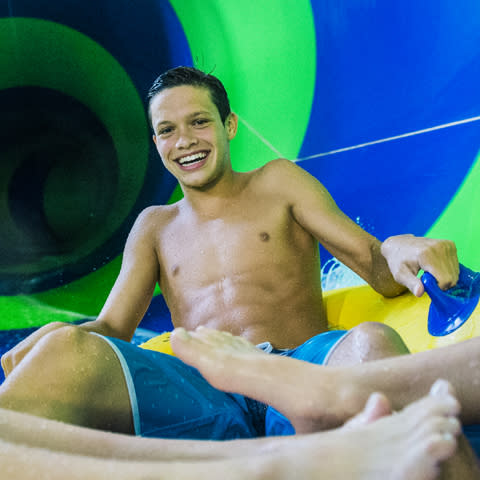 Experience 80 degree temperatures at an indoor waterpark – Here, it's summer year-round with the help of our indoor waterparks. Cedar Point's Castaway Bay, Great Wolf Lodge,Kalahari Resorts & Conventions, Maui Sands Resort, and Rain Waterpark are the perfect cure for cabin fever. If it's too cold to actually be outside, enjoy a splashing good time inside! 
Take in a performance – Many live theater and performance options are offered locally, from a first-class symphony orchestra to community theater and everything in-between. Check out the Lake Erie Shores & Islands' best venues including the Sandusky State Theatre and The Listening Room and their offerings. Entertainment options include live bands, Broadway productions, intimate singer-songwriter showcases, and comedy shows.
Go take a hike – Just because the temperatures are frigid and there may be snow on the ground, there is no reason to stay cooped up inside on a sunny day. With proper precautions winter hiking can be exhilarating fun and good exercise. Be sure to dress in layers, wear comfortable and warm hiking boots, bring a compass and/or phone, grab a trail map, and check out some winter hiking spots around Lake Erie Shores & Islands.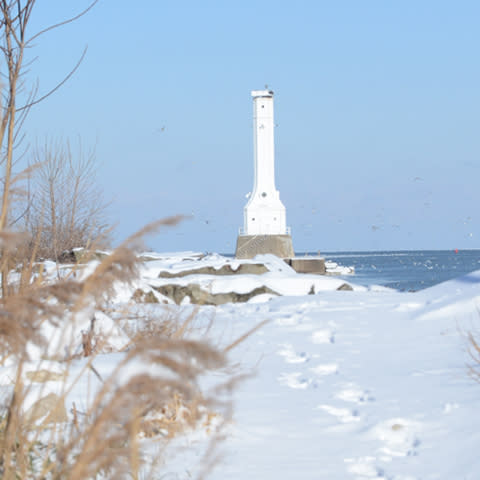 Embrace the freeze –There are many ways to take to the ice, weather permitting of course. If it's cold enough, ice skating is available at many venues including Catawba Island State Park, Derby Pond, Veteran's Memorial Park in Oak Harbor, Wightman-Wieber Park in Sandusky, and Sawmill Creek Resort. Ice fishing is an option as well and we highly recommend going with a professional guide.
There are so many things you can do in the Shores & Islands area this winter! What are your favorite ways to kick cabin fever? Get more ideas at SHORESandISLANDS.com.