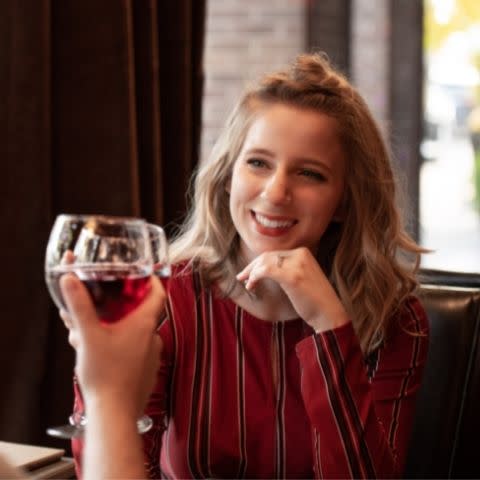 Published February 2022
There are so many ways to enjoy a romantic day or night out in the Shores & Islands region! If you're looking for ideas for a special date night, perhaps for a special romantic holiday that's coming up…check out these five date ideas you can enjoy with your Valentine or any time.
The Overnight Date
Need a night away? If you're looking for a romantic and fun overnight getaway this Valentine's weekend, check out the "Hot Date Package" at Cedar Corner, home of Sandusky's Holiday Inn Express & Suites, the Thirsty Pony restaurant, and Cedar Lanes. The package is available for Saturday, February 12, 2022 and includes overnight accommodations at Holiday Inn Express with a late 2 pm check-out, two "Love Potion #9" cocktails at the Thirsty Pony, a 1-hour "Lover's Lane" rental at Cedar Lanes bowling center, and a complimentary hot breakfast buffet on Sunday morning. You can also enjoy the hotel's indoor pool and fitness room and your overnight stay also comes with a "Do Not Disturb" sign for your door! This package is available for $149++. Take a look at our Lodging Packages page for other overnight getaways you can enjoy year-round.
The Brunch Date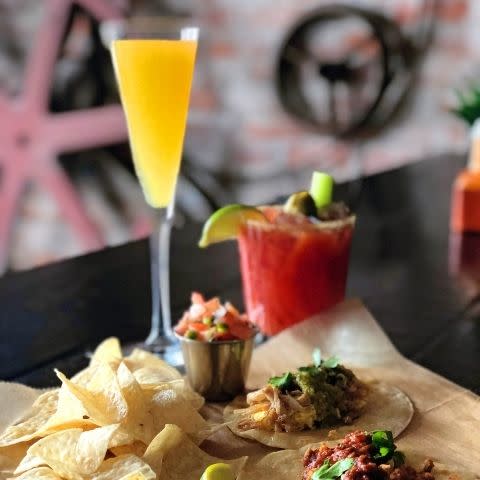 Brunch is the new dinner and drinks, as far as dates go. It's the perfect mid-day meal, with hints of breakfast but doesn't require an early morning wake up. Brunch has morphed into an event, complete with decadent dishes and breakfast cocktails. The over-the-top Bloody Mary has become a staple of brunch events as well and many Shores & Islands eateries are serving these crazy creations. Shores & Islands has a number of great brunch spots. Check out this blog on Shores & Islands' Best Brunch Bets for some great date locations and some of their specialty dishes.
The Wine Tasting Date
Shores & Islands has a number of great wineries, each with its own unique ambiance. Some include tours where you can learn about wine-making and the bottling process. Others offer full restaurants so you can pair your wine with a fine meal. Some offer a relaxing, chill vibe with snacks, great views, and cozy fireplaces. ALL offer tastings of locally-grown and produced Lake Erie wines. A great winter varietal to try is Ice Wine – a dessert wine made from grapes harvested after they have frozen on the vine. Many local wineries offer this sweet treat. Follow the Shores & Islands Cheers Trail to try a range of different wineries – the trail also includes breweries and distilleries so you can sample diverse, locally-made craft beverages. You can pick up a Cheers Trail brochure at either of the Shores & Islands Welcome Centers. Sip responsibly!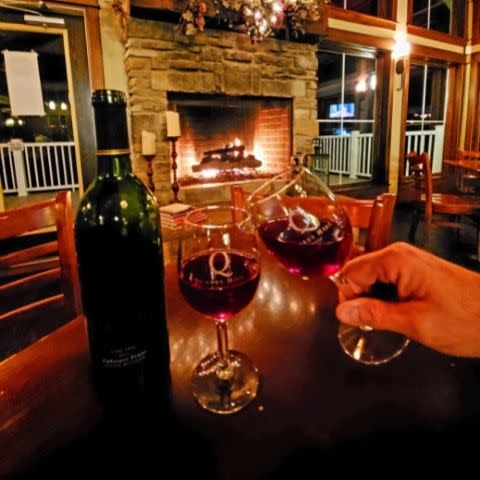 The "We're Not Going Out" Date
Maybe your perfect date night is a night at home. Or, maybe you've got young kids and can't get away. Never fear – you can have a fun and creative date night at home for Valentine's Day! The Culinary Vegetable Institute in Milan is offering a chef-led four-course culinary experience, designed for you and your partner to cook and enjoy at home. Celebrating simple flavors and plant-forward dining, there are two dinner box options available. Both boxes include the needed fresh ingredients, a grocery list for other needed items, and full recipes to create a fantastic meal on your own. You can also choose a dinner box option that includes exclusive video instruction and a live Zoom event with CVI's Chef Jamie Simpson and the Chef's Garden's Farmer Lee Jones to help finish each dish and for Q&A. Pre-order your dinner box for shipping, or pick-up on Friday, February 11, 2022.
The Self-Care Date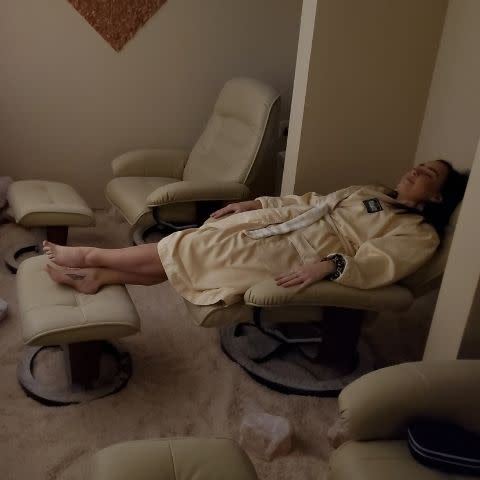 Enjoy a relaxing and therapeutic date with your sweetie, where you can focus on wellness for both of you. No date? No problem! Make a date with yourself for some indulging self-care. Rejuvenate your mind, body, and spirit with a spa day at Spa Catawba. This day spa offers a variety of skin care, body therapy, and massage services, including couples massage. The Couples Romantic Massage, available in 60- or 90-minute packages, includes champagne and sweet treats. A spa package, like the Classic Catawba Collection which includes 60-minute facial and a 60-minute massage, can make a great gift as well! Spa Kalahari & Salon is another great relaxation destination. In addition to traditional massage and spa treatments, try relaxing therapy services like Halotherapy or Float Therapy. For Valentine's Day, try a 50-minute Couples' Himalayan salt stone massage which includes two glasses of sweet pink mimosa (available February 2022 only).
With so many attractions and activities available, what date night ideas will you come up with? Hiking date? Night out on the town? Adventure date? The opportunities are endless – find your Lake Erie Love in Shores & Islands Ohio!