Posted April 2022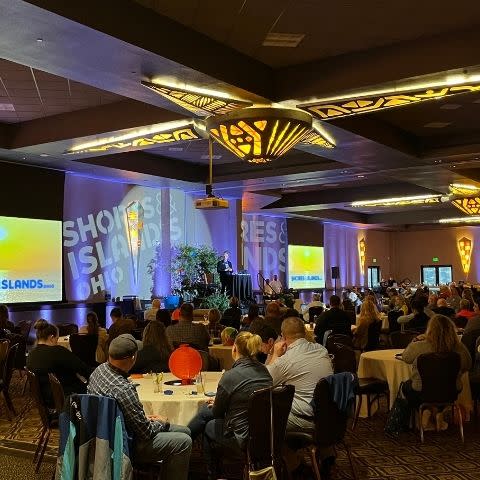 It is clear there is no substitute for face-to-face professional meetings and events. Two years into the pandemic, we are reminded the relationships, education, and networking encouraged by in-person meetings simply cannot be achieved virtually. Here in Shores & Islands Ohio, we are open and ready to get back to business. That's why this year's Global Meetings Industry Day on April 7 is so important. It's an opportunity for communities around the world to show the benefits of meeting face-to-face—and how we can work together as hosts and attendees to "Meet Safe." With the spring season here, we are hopeful the worst of the COVID-19 spread is behind us for now, but there is still much work to do in order to achieve a full economic recovery. One of the steps we can take is to resume business travel, particularly for professional meetings and events. We have seen leisure trips increase, but globally professional trips are lagging behind.
Business meetings, conferences, and events do more than fill planes and hotel rooms – they are key drivers of our overall economy. According to Tourism Economics, the U.S. saw a decline of $370 billion in business travel spending in the U.S. in 2020 and 2021—$180 billion of which was due to the decline in meetings, conventions, and trade shows. Steep declines in business travel led to the loss of 1.4 million travel jobs throughout the U.S. and wiped out $30 billion in travel-generated taxes in 2020 alone.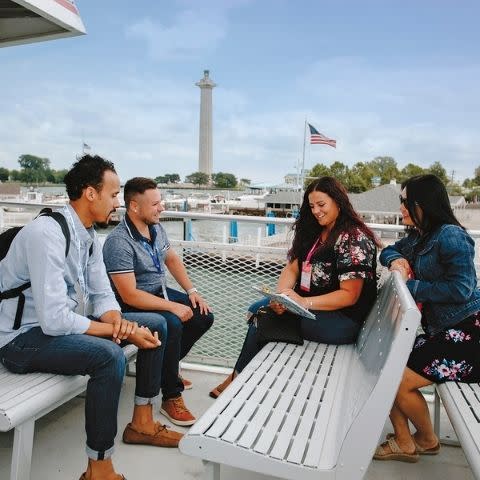 By now we all know the frustrations and limitations that come with virtual meetings. More than two-thirds of Americans have felt the effects of "Zoom fatigue" and 63% are tired of web conferencing and are eager to get back to in-person meetings. Ultimately, virtual meetings and events cannot provide the same type of interactive and social opportunities that come from in-person meetings and events.
The economic case for a safe and immediate return to in-person meetings and events is clear. Bottom line: to get business back, we must get back to business. Fortunately, we don't have to put public health at risk to do so. We know that we can hold these events safely as we've seen multiple sizable gatherings nationwide that have now occurred. Right here in the Shores & Islands region we have hosted several safe meetings recently, including the Ohio Tactical Officers Association, CodeMash, and the Ohio Festival and Events Association.
Professional planners are experts at keeping these types of events organized and safe by following protocols imposed by authorities and venues. As a result, even amid the new variant, these in-person meetings pose a near-zero risk of COVID-19 transmission, according to a study from the Exhibitions and Conferences Alliance and Epistemix.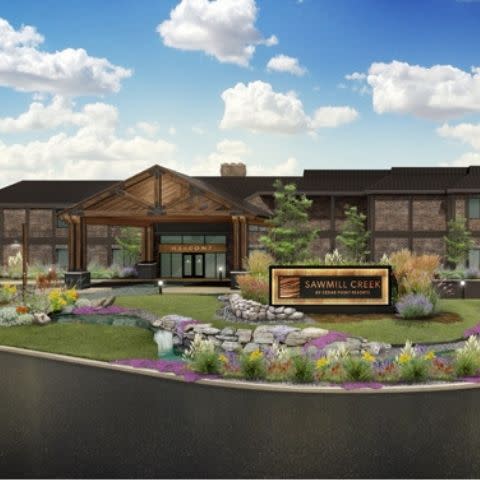 In-person meetings, trade shows, exhibitions, and other professional events are no riskier than normal daily activities. They're an essential part of our economy, particularly here in the Shores & Islands region. We're ready to get back to business! Shores & Islands Ohio is standing by to welcome your groups, to ensure both safe and productive events, and to amplify your organization's business goals by meeting in-person this year. Our facilities, including some of the best in the Midwest at Kalahari Resorts & Conventions, Sawmill Creek by Cedar Point Resorts, Lakeside Chautauqua, Put-in-Bay Resort & Conference Center, and more, are committed to ensuring your group's ability to #MeetSafe. You can be confident when booking your event in Shores & Islands Ohio – contact Tiffany Frisch at tiffany@shoresandislands.com to get started and review our meetings facilities at https://www.shoresandislands.com/groups.