So far, March is "in like a Lamb" in this coastal region of Ohio. Winter has been fairly mild and we are already seeing signs of spring all around. Looking for a reason to visit Shores & Islands Ohio before the summer excitement? These early spring months are a wonderful time to explore the shore! Here are 16 special events taking place in March and April, plus one bonus event in early May, to put a spring in your step.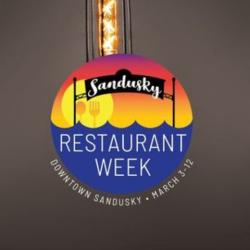 3rd Annual Downtown Sandusky Restaurant Week
Mar 3-12, 2023
Various Locations, Sandusky
Eat local, support local Downtown for the 3rd Annual Sandusky Restaurant Week.  Restaurant week creates an opportunity for you to try a new spot, get a good deal and try something new at your favorite joint. Restaurants, eateries and specialty shops will be operating during their regular business hours. Please check their FB page or website for details. Downtown Sandusky Restaurant Week is raising money for a local organization, OHgo. OHgo delivers food and goods through a mobile service to disadvantaged families, stocks school food pantries and delivers food to our seniors. Their difference in the community is truly remarkable!
An Irish Rambling House: Celebrating St. Patrick
Mar 11, 2023
Sawmill Creek by Cedar Point Resorts, Huron
Rambling House melds the heart of Celtic and American folk music with the discipline and sophistication of Baroque music under the direction of Grammy Winning guitarist William Coulter and former Stevie Wonder Band collaborator Edwin Huizinga. Soprano Amanda Powell, of Apollo's Fire notoriety, offers her songs with untethered joy. The presentation of music is accented with the percussive brilliance of modern Irish step dancing as choreographed by Riverdance veterans Brandon Asazawa and Alyssa Reichert.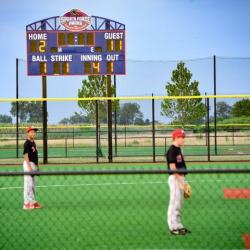 SFP High School Baseball Preseason Challenge and SFP High School Softball Pre-Season Challenge
Mar 11-12, 2023
Sports Force Parks, Sandusky
High school baseball and softball teams begin their march to a championship with the 6th Annual Baseball and Softball Preseason High School Challenge at Sports Force Parks! Each team receive two 90-minute scrimmages and all games will be played on a professional level synthetic turf to allow teams to properly prepare for the season. JV and Varsity divisions offered.
MPC Fest 2023
Mar 17-19, 2023
Holiday Inn Express & Suites, Port Clinton
The most important event for Military collectors is here! Over 60 people with interests in all types of military numismatic collectibles will be there. There will be presentations, show and tell with items newly discovered, March Madness (a trivia contest with questions about military numismatics to determine the national championship collector), an auction, and more! Military payment certificates, or MPC, were a form of currency used to pay U.S. military personnel in certain foreign countries. They were used in one area or another from a few months after the end of World War II until a few months after the end of U.S. participation in the Vietnam War – from 1946 until 1973.
2nd Annual Feeling Phenomenal Women's Empowerment Luncheon
Mar 18, 2023
Mylandar Pavilion at Jackson Street Pier, Sandusky
BODY by Erica Taylor is hosting their 2nd Annual "Feeling Phenomenal" Women's Empowerment Luncheon. There will be an amazing line up and delicious lunch. The theme is FOREVER GREEN, meaning forever young (having a teachable spirit). So, bring out your best GREEN attire as they aim to inspire! Four Dynamic Speakers covering four powerful topics: *Faith: Michelle Jeffries Rhodes, Servant, *Fear: Tondra Frisby, Founder/Owner of S.T.E.P. Intervention Services, *Finances: Marie Kirksey, Life Insurance Agent, *Femininity: Morgan Johnson, Entrepreneur/Dancer, and two special guests performers, *Poet: Poetiq Injustis, and *Singer: Aryanna Hicks. Vendors from Northeast Ohio, music , photos , raffles, and prizes. This event is designed to be a motivating, inspiring, uplifting and encouraging experience for all women!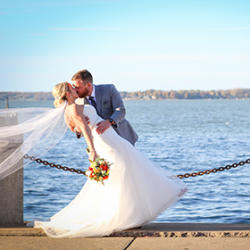 Forever I Do Bridal Show & Expo
Mar 26, 2023
Kalahari Resorts & Conventions, Sandusky
Kalahari Resorts & Conventions and Rock & Roll Express present to you the Forever I Do Bridal Show! Attend the area's largest show event where you'll have the chance to meet the top wedding professionals, win cash drawings every 15 minutes as well as great door prizes throughout the event and there will be one lucky grand prize winner! There will also be a wonderful fashion runway show featuring The Brides World/Tux World Sandusky!
Compass Learning: Let's Talk about Mental Health & Millennials
Mar 30, 2023
Ala Carte Café, Port Clinton
Join Shores & Islands Ohio, in partnership with Erie County Economic Development Corporation and Ottawa County Improvement Corporation, for a Compass Learning event: Let's Talk About Mental Health & Millennials. Michael Wilson of The Wellness Project podcast will facilitate the discussion. We have a lot to think about when it comes to improving mental health services and care for millennials. Sharing ideas is one way we can get closer to a solution.
Easter Marketplace & Vendor Fair
Apr 1, 2023
Marketplace Downtown, Sandusky
Experience a multitude of products and spring-filled joy from around the area! Take advantage of the amazing specials and deals from your favorite Marketplace businesses, and more! Adult prize basket, punch your card for Easter treats (all child participants), 50/50 raffle, and wide variety of vendors. There will be deals and specials you can't miss!
Run Walk Brew Rescue
Apr 1, 2023
Bait House Brewery, Sandusky
Join in the fun of the first race of the #RUNDUSKY race series 2023. Run or walk, show your support for the Humane Society of Erie County. Registration 8 am, and race is at 9 am. 5K run/walk downtown Sandusky course, which starts and ends at the Bait House Brewery. Well-behaved dogs on a short leash are welcome, food and drink specials throughout the weekend at Bait House Brewery. New beer release, sales will benefit HSEC. Name the new brew contest, raffle baskets, and 50/50.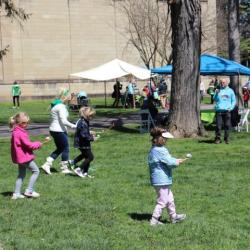 Hayes Easter Egg Roll
Apr 8, 2023
Rutherford B. Hayes Presidential Library & Museums, Fremont
Kids are invited to an afternoon of fun at the annual Hayes Easter Egg Roll, which replicates the White House Easter Egg Roll that Rutherford B. Hayes started when he was president. Kids are asked to bring three hard-boiled, colored eggs to use in the traditional egg games, which will take place on the Hayes Home lawn. These are the same games played at the annual White House Easter Egg Roll. Kids ages 3 to 10 years can bring a pre-decorated egg to enter in the decorated egg contest. The Easter Bunny will make an appearance and be available to take photos with kids. Activities include a scavenger hunt, story reading, a craft and corn hole toss.
Village Pump Early Bird Party
Apr 15, 2023
The Village Pump, Kelleys Island
Haven't you missed those Brandy Alexanders all winter? Now you can reconnect with your island refuge early in the season! The Village Pump started the Early Bird Party in April over 10 years ago. It's a great reason to come out by boat, ferry, or airplane and start the 2023 season. Stop in for entertainment, fun, food, cocktails, games, and prizes.
Earth Week at Put-in-Bay
Apr 17-22, 2023
Lake Erie Islands Nature & Wildlife Center, Put-in-Bay
Celebrate our wonderful Earth while learning how to protect it! Lake Erie Islands Nature & Wildlife Center has a lot planned for Earth Week 2023 including fun programming on how to properly recycle, garlic mustard pulling sponsored by the Lake Erie Islands Conservancy, a shoreline clean-up, and an Earth Day checklist challenge!
A Serenade to Music
Apr 22, 2023
Sawmill Creek by Cedar Point Resorts, Huron
Orchestra Concert featuring the Firelands Symphony Orchestra Chorale and guest Ifetayo Ali-Landing, cello. The FSO Chorale is showcased in dynamic choral works by Vaughan Williams, Copland, and Borodin; while the 2017 Junior Winner of the Sphinx Competition, cellist Ifetayo Ali-Landing, performs Tchaikovsky's Variations on a Rococo Theme.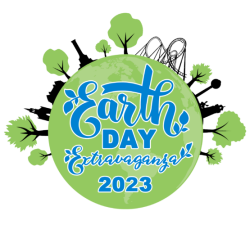 Earth Day Extravaganza 2023
Apr 22, 2023
Osborn MetroPark, Huron
Join Osborn MetroPark in celebrating Earth Day! There will be fun for the whole family, including kid's crafts, live animals, informative displays, food trucks, retail vendors, and the Ohio Wildlife Youth Art Show, and so much more!
Progressive Catawba Island Boat Show
Apr 28-30, 2023
Catawba Island Club, Catawba
If you need a boat, want a boat, or just want to fantasize about boats, there's never a better time to get back together as we dive into a new boating season. Dozens of exhibitors are set to welcome you back to the boat show experience. Plus, they've added seminar programs, food trucks, music, and special features.
Vermilion in Bloom Gardeners Fair
Apr 29, 2023
Sailorway Middle School, Vermilion
The Annual Vermilion in Bloom Gardener's Fair, a Vermilion in Bloom event, will bring the sights and smells of spring the north coast. Shop for flowers and plants from local growers, unique planters, garden art, fairy gardens, one-of-a-kind original art, soaps and lotions, and more!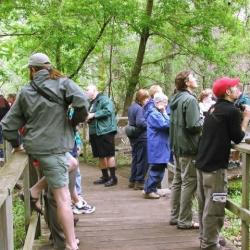 AND THE SUREST SIGN THAT SPRING IS ON THE HORIZON…
Biggest Week in American Birding
May 5-14, 2023
Black Swamp Bird Observatory, Magee Marsh, Maumee Bay State Park Lodge, and other various locations
A 10-day festival, hosted by Black Swamp Bird Observatory, featuring some of the best spring birding North America has to offer. The festival features birding, photography, and art workshops, guided birding activities, field trips, keynote speakers, spotlight presentations, evening socials, and activities.