In these unprecedented times, small businesses need our support now more than ever. From online shopping to purchasing gift cards for future use, your support means everything to the small business community. When it comes to local shopping, many retailers are open for business. Whether it be via Facebook Live sales, an online marketplace, or call-ahead purchasing, our locally-owned boutiques, shops, and markets are working with customers to make supporting local easy. Many businesses are offering delivery of products or curbside pick-up. Don't assume because we are staying home, we can't get that unique gift or essential item from a local retailer. Here are some ways you can continue to shop at home, and help keep those dollars here in the Shores & Islands region. #SupportLocalOhio
Shopping
Many local retailers are here for you now. Check out this list of places you can shop, from the comfort of your home.

Brummer's Chocolates
Curbside pick-up or by mail
440.967.2329, facebook.com/brummerschocolates
Tues-Sat 10 am-6 pm; Sun 12-5 pm

Christi's Just for Ewe – Christi's offers unique jewelry, gourmet foods, and knitting supplies available for shipping direct to you or a loved one as a gift.
shop.christisjustforewe.com

The Chef's Garden – Order fresh produce directly from the farm and right to your door! For a limited time, CVI is offering free delivery on all home delivery vegetable boxes. To take advantage of the free shipping offer, contact them via email at info@chefs-garden.com or call 800.289.4644.
culinaryvegetableinstitute.com

D'Vine Design – Ladies specialty gift shop sells handbags, accessories, home décor and more. They are offering curbside pickup, shipping, and even porch drop offs available for locals. Call to order or schedule a Facetime appointment to explore the shop!
419.499.8463, facebook.com/shopdvinedesign

Fabulous Female Boutique – This downtown Sandusky favorite offers apparel, accessories, jewelry, and gifts for women of all ages. Call to schedule a private Facetime appointment or watch Facebook live daily at 4:27 pm for "Retail Therapy" sessions. Items are available for shipping or local pick up.
419.502.9098, thefabulousfemale.com

Lake Erie Gifts & Décor – One of Northern Ohio's largest primitive home décor, country gift shops and antique mall. Lake Erie Gifts and Décor is offering orders for pickup and shipping.
419.627.0015, lakeeriegiftsdecor.com

Lakelynn Design, LLC – Port Clinton's ladies specialty shop features eclectic designs for body and home. Their specialty is comfortable, quality, affordable clothing for ladies, sizes small – 3X. Items are available with home shipping – free local delivery with coupon code 43452.
lakelynndesign.com

Mulberry Creek Herb Farm – Gardening has never been more important for your health, your sanity, your finances, or your soul! Mulberry Creek is offering "contactless commerce" for plants, herbs, vegetables, and other garden items, with curbside pickup.
419.433.6126, mulberrycreek.com/Curbside_Pickup/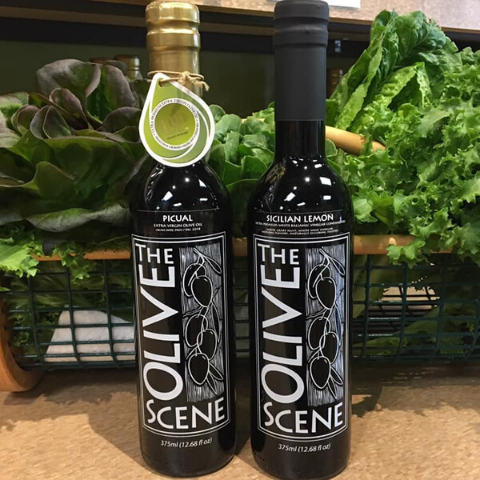 Northern Exposure Gallery & Candle Co. – This nautical store offers gifts, décor, jewelry and more with a lake touch. New Lake Erie Love items are available! Flat rate shipping of only $2.99 on all regular orders. Spend $45.00 or more get FREE shipping use code SHIP45 at checkout.
necandle.com
The Olive Scene – Vermilion's Olive Scene is an extra virgin olive oil and balsamic vinegar emporium. Offering 50 different oils and vinegars, Olive Scene offers curbside pickup Tuesday-Saturday, from 12-6 pm. Flat rate shipping is available for $10 per order.
440.963.0504, theolivescene.com

Sawmill Creek Shops – This popular specialty boutique and gift shop has all kinds of unique items, designer apparel, gifts, and gourmet foods. Items are available for shipping and for curbside pickup Monday-Friday, 10 am-2 pm.
419.433.5402 ext. 4, facebook.com/sawmillcreekshops

Support the Black Swamp Observatory, principle sponsors of the annual Biggest Week in American Birding birdwatching festival. The festival was not able to be held this year and some popular birdwatching sites have had to close due crowding and unsafe social distancing conditions. Check out a variety of items at the Swamp Shop.


Sweetums Signatures – A proud Ohio company, Sweetums Signatures offers apparel, decals, and more. New Lake Erie Love items are available! Free shipping on orders over $50.
419.426.0017, sweetumssignatures.com
Fundraisers for Local Business and Events
Another way to support local by shopping includes purchasing items which contribute to fundraising efforts for other organizations and small businesses. Check out these additional ways you can help, all by shopping from home.
Support the Maritime Museum of Sandusky through the purchase of Big Splash Raffle tickets, the museum's annual fundraiser. The discounted $90 ticket sale has been extended through April 30. You can purchase your tickets by phone by calling Lake Erie Shores & Islands, Mon-Fri 8am-5 pm. Or you can mail a check to the Maritime Museum at 125 Meigs St. Sandusky, 44870. All tickets will be mailed.
419.625.2984 or 800.255.3743
Support frontline workers through HartWear Apparel's Headbands for Heroes initiative. Hartwear specializes in a handcrafted head-wear line that includes patented no-slip clips sewn into each piece. Gift a smile for first responders and healthcare workers through Headbands for Heroes. The headbands for frontline workers have buttons sewn on them to hold face mask elastic – really a comfort saver for ears! Sponsor a band for $18 – you can have one sent to someone you know or send to a local hospital as an anonymous gift. You can also add buttons to headbands purchased for personal use. Save 20% with the code "Frontline."
The Village Pump is a Kelleys Island tradition! Support the Village Pump during these challenging times through the purchase of any item from this collection from My State Threads. $10 from every t-shirt in this collection will go directly to The Village Pump. You can also support Twin Oast Brewing through the purchase of items from My State Threads. Together we can help small and local business!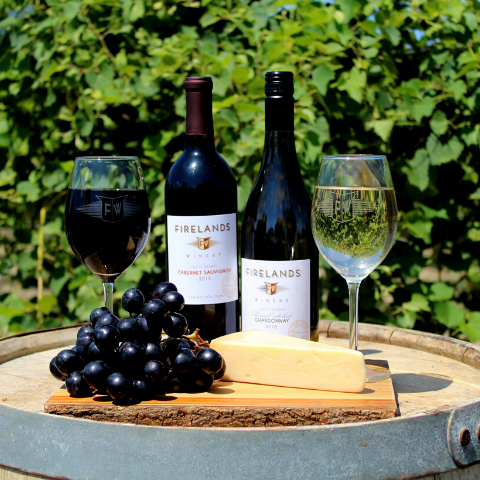 Many local breweries and wineries are offering pickup and shipping options as well. So, you can drink local while online shopping local! You can get your favorite locally-grown and sourced craft beverages from Catawba Island Brewery, Firelands Winery, Heineman Winery, Kelley's Island Wine Co., Klingshirn Winery, Put-in-Bay Winery, Quarry Hill Winery, Rocky Point Winery, and Twin Oast Brewery. For complete details on local businesses you can support during this time, see our complete What's Available list by clicking the link at the top of the page.