Published November 2021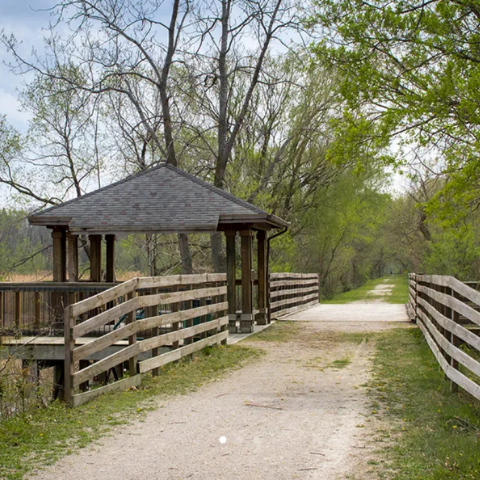 Scenic communities and stunning views of Lake Erie have made the Shores & Islands region one of the most beautiful places to run in Ohio. While road running events, like 5k's and half-marathons, are prominent here, there has been an increase in popularity of trail running. Lake Erie Shores & Islands is home to dozens of miles of wooded trails that sprawl through many parks and adjacent waterways.  Both new and experienced runners are starting to take to the trails as it can help you enjoy runs even more, protect from injuries, and also improve race times for the road runs. If you haven't tried trail running, you owe it to yourself to get out there.
Some of the best trails in the area can be found within Erie MetroParks which currently manages 13 different parks all within a few minutes of each other. Below are a few highlighted trails at popular parks. You can find a complete list, including mileage, and maps of the Erie MetroParks by visiting https://eriemetroparks.org/parks/.
The North Coast Inland Trail can be accessed via Depot Park in Elmore. This 28-mile inactive rail line was converted to paved trail/bike path with Ohio Department of Transportation funding. The path is open year-round for runs and no motorized vehicles are permitted. Other portions of the incomplete North Coast Inland Trail go through Sandusky County, Huron County, and Lorain County
Lake Erie Shores & Islands is also home to several state parks including Marblehead's East Harbor State Park. The Ohio State Park is situated on a peninsula of land stretching into the waters of Lake Erie. A 2-mile-long strip separates the harbor from the open waters of the lake. There are 10 miles of trails winding their way through boardwalks, meadows, and a beach for running.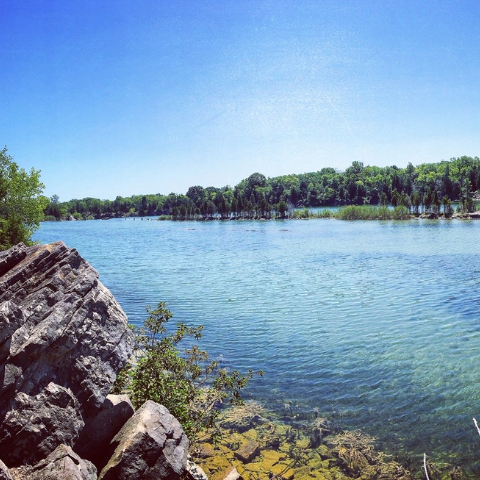 For island adventure, experience the great outdoors at Kelleys Island. Located just a few miles from the ferry dock, Kelleys Island State Park provides 677-acres with several miles of trails. The scenic highlight is the 1-mile North Pond Nature Preserve, which includes a boardwalk to an observation deck. For a longer run, the 5-mile networking trail of the East Quarry Trail loop is an ideal trail run course. The trails wind around the abandoned limestone quarry located at the interior of the island. The trails take you through woodlands, around the flooded eastern end of the quarry - known as Horseshoe Lake - and down onto the largely barren floor.
Every trail run brings something new! Where will the trails of Shores & Islands lead you? A thank you to Kippie Loughlin at Erie MetroParks and Jason Werling at City of Sandusky Parks & Recreation with providing trail information and images. If we missed a trail or if you have recommendations reach out to Chris Lewis, Sports Tourism Manager, at chris@shoresandislands.com. In the meantime, find out why we are America's Sports & Family Fun Capital®! Follow/like @ChrisLESISports for Shores & Islands sport updates on Facebook, Twitter, and Instagram.