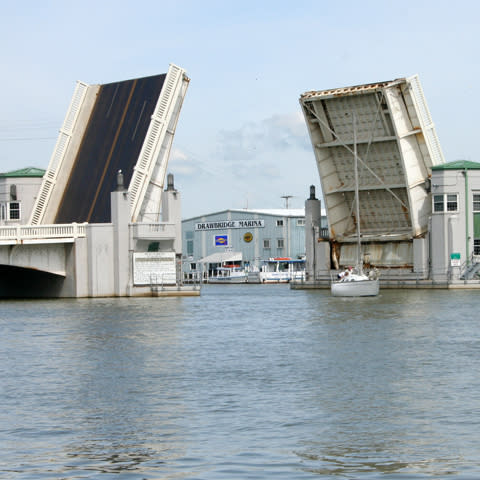 On Tuesdays this summer, we are exploring the great cities and towns that make up Ohio's Lake Erie Shores & Islands for #TravelTuesday. Last week we explored historic downtown Sandusky. This week we visited Port Clinton/Catawba.

Port Clinton/Catawba is known as the "Walleye Capital of the World" for good reason. Here you'll enjoy world-class fishing, boating, beaches, sightseeing, shopping, local establishments, and entertainment. If you've only got one day, here is a suggested itinerary to make the most of your time.

Information Resources
The Port Clinton Area Chamber of Commerce is your information headquarters for the greater Port Clinton community. Stop in the office to browse a variety of brochures, read local newspapers, pick up money-saving coupons, purchase Port Clinton souvenirs, and learn about events taking place during your visit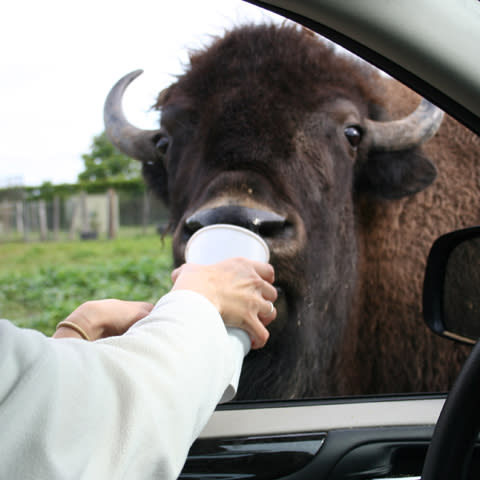 Play
Amusement
Guests of all ages will enjoy African Safari Wildlife Park. It features both a drive-thru and walk-thru safari, animal shows, pig races, and more. Get ready for a wild time feeding exotic animals including Scottish Highlander cattle, bongo, giraffe, and zebra from your vehicle. Tip: Present our Shore Savings Card at the ticket booth to receive a $55.95 carload deal for up to six people.

Historical/Educational
The Liberty Aviation Museum showcases operational, historical aircraft and vehicles including "Georgie's Gal", a WWII B-25 Mitchell Bomber, a U.S. Navy WWII TBM Avenger, and PT-boat. Browse the gift shop for exclusive gifts, aviation items, memorabilia, t-shirts, and more. Tip: Don't miss a chance to eat at the on-site Tin Goose Diner, an authentic 1950's diner serving breakfast hangar specialties and fly-over omelettes all day long, burgers, sandwiches, milkshakes, and more.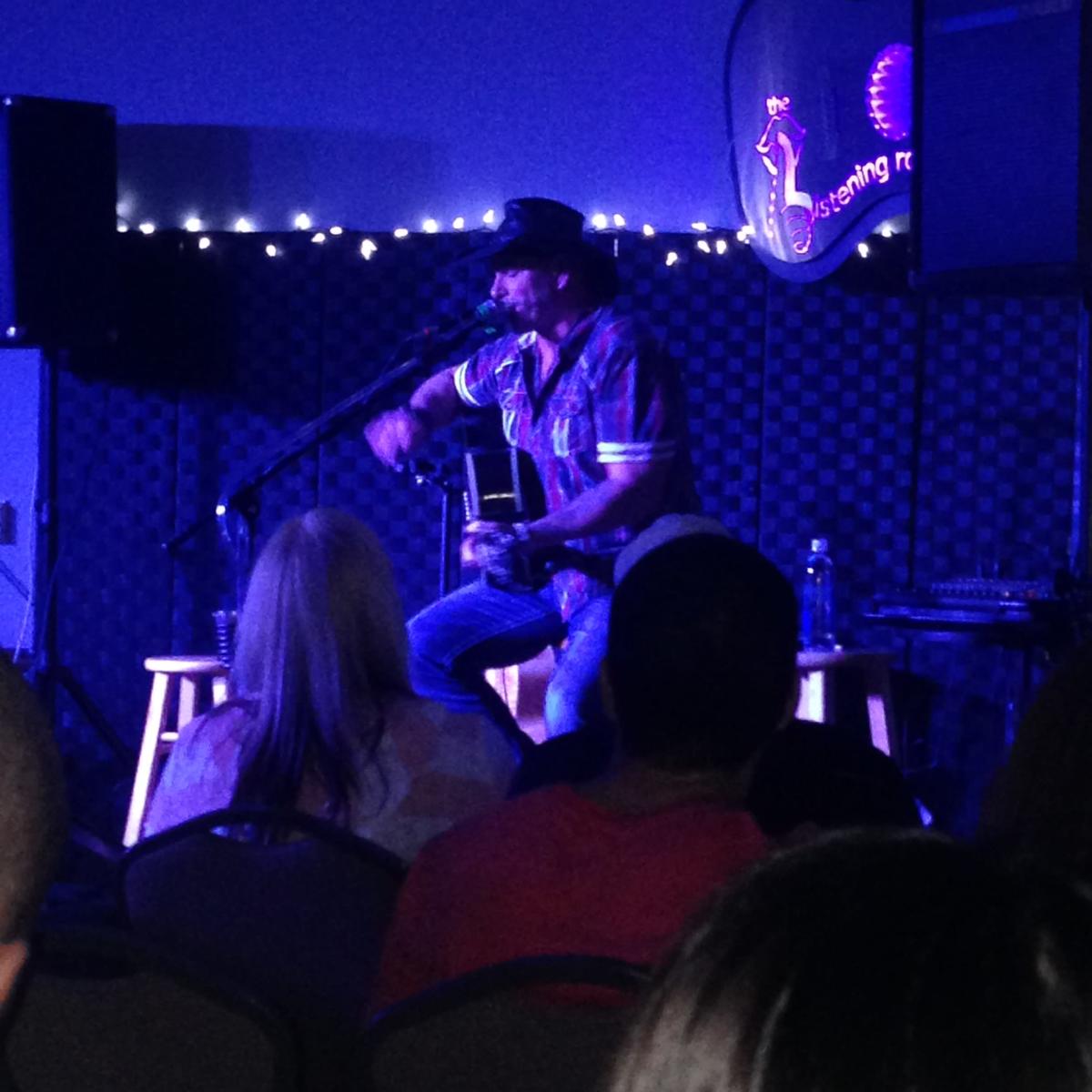 Arts & Cultural
The Listening Room, located at OurGuest Inn & Suites in Port Clinton, offers a unique musical experience. This intimate performance venue features some of the best artists and singer-songwriters from across the United States. Recent performers include: Leigh Nash of Sixpence None the Richer, Keith Anderson, Will Hoge, and Bryan White. Tip: Package deals are available for most performances; it includes an overnight stay on-site and tickets for the show.

Lighthouse
The restored lighthouse is Port Clinton's second, built in 1896 and placed at the entrance of the Portage River where it remained active for more than 30 years. The light was decommissioned in the 1920s but remained a welcome sight to locals and visitors alike until it was moved in 1952. For more than 60 years, this lighthouse stood on private property alongside the bank of the Portage River. Restoration of the lighthouse began in 2014 by the Port Clinton Lighthouse Conservancy. In August of 2016, the lighthouse was moved to its permanent location at Water Works Park. Tip: In-season, climb the wooden spiral staircase to the lantern room, then walk out onto the deck for a spectacular view of Lake Erie and the islands. Grounds are open year-round.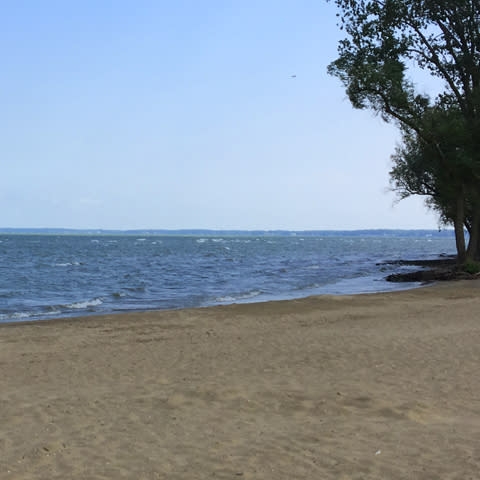 Explore
Catawba Island State Park is a ten-acre park located on the west side of Catawba Island. A fishing pier provides access to Lake Erie where yellow perch, smallmouth bass, white bass, channel catfish, and walleye are the dominant species. The park also features a three-lane public boat ramp, car-trailer parking slips and car-only parking, picnic and restroom facilities, and a playground. Tip: Traveling with your best friend? Catawba Island State Park is pet-friendly. It is also the perfect location to enjoy a breathtaking Lake Erie sunset.

The Port Clinton City Beach is a popular swimming location. Residents and visitors enjoy soaking up the sun, cooling off in the lake, and playing in the sand. Tip: Just across the street sits Lakeview Park; take advantage of great amenities including a picnic shelter, playgrounds, restrooms, basketball court, and in-season concession stand.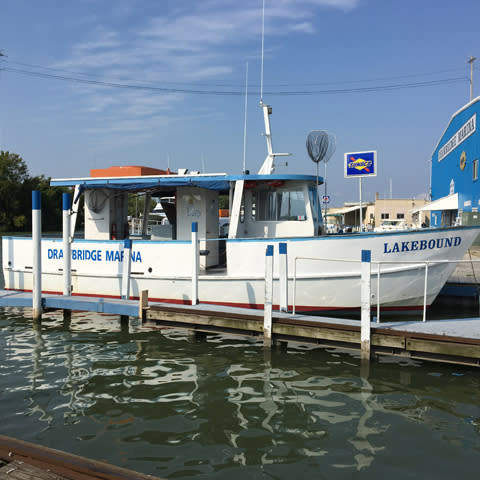 Boat
Ready for some fishing fun? Blue Sky Charters and Shore-Nuf Charters welcome you aboard for an unforgettable fishing experience. Tip: You don't need a large group to fish! A head boat charges by the person or "head" and is an economical way to fish Lake Erie. Head boats area available daily in-season and reservations are recommended.

Eat
Ciao Bella is a casual Italian restaurant offering an extensive selection of traditional homemade pastas, soups & salads, pizzas, seafood, steaks, and desserts. Tip: Ask knowledgeable staff for suggested food and wine pairings. Other local establishments include: 1812 Food & Spirits, Crosswinds Restaurant & Bar, and Nagoya Japanese Steakhouse & Sushi.

Shop
Explore the unique shops of Port Clinton and Catawba where you can browse for nautical items, clothing, handbags, local art, beautiful jewelry, home decor, candles, and sweet treats to name a few. Shops include: The Lake House, Northern Exposure Gallery & Candle Co., Great Lakes Popcorn, Waterline Gifts at the Miller Ferry dock, and more. Tip: Looking for Lake Erie Love merchandise? Northern Exposure Gallery & Candle Co. currently sells Lake Erie Love candles, bath bombs, and pillows. Coming soon: t-shirts and sweatshirts. Not in the area? They will ship it!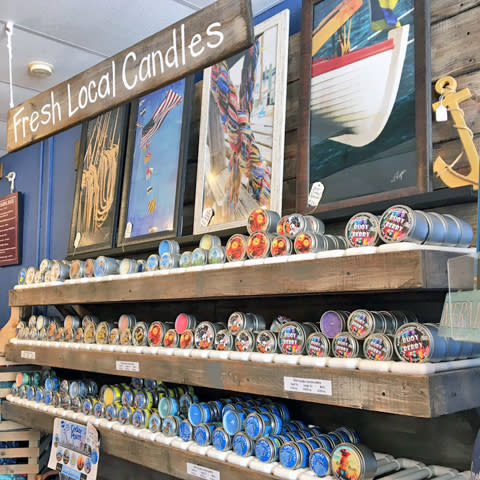 Local festivals and events take place practically every weekend. Don't miss the Walleye Festival held annually Memorial Day Weekend, Riverfront Live (free live entertainment June-August), and the unique New Year's Eve tradition of Walleye Madness at Midnight where a 20-foot, 600-pound fiberglass walleye is dropped from the sky to mark the beginning of the New Year.

To find accommodations or to learn more about Port Clinton/Catawba attractions, visit SHORESandISLANDS.com and search the North Shores & Islands neighborhood.

Port Clinton/Catawba is also the gateway to the Lake Erie islands. Traveling at speeds up to 40 mph, the Jet Express will smoothly whisk you away on a 12 ½ mile, 25-minute voyage from Port Clinton to downtown Put-in-Bay. Miller Ferry is the only ferry service that provides both passenger and vehicle service to Put-in-Bay and Middle Bass Island. The schedule begins in March and ends in late November, but the ferry runs as long as weather permits. If you've got more time to spend, consider a side-trip to the islands!