On Tuesdays this summer, we are exploring the great cities and towns that make up Ohio's Lake Erie Shores & Islands for our new #TravelTuesday initiative. Our first stop is the beautiful waterfront town of Vermilion. Check out a few of the places we visited and be sure to follow us all summer! #LakeErieLove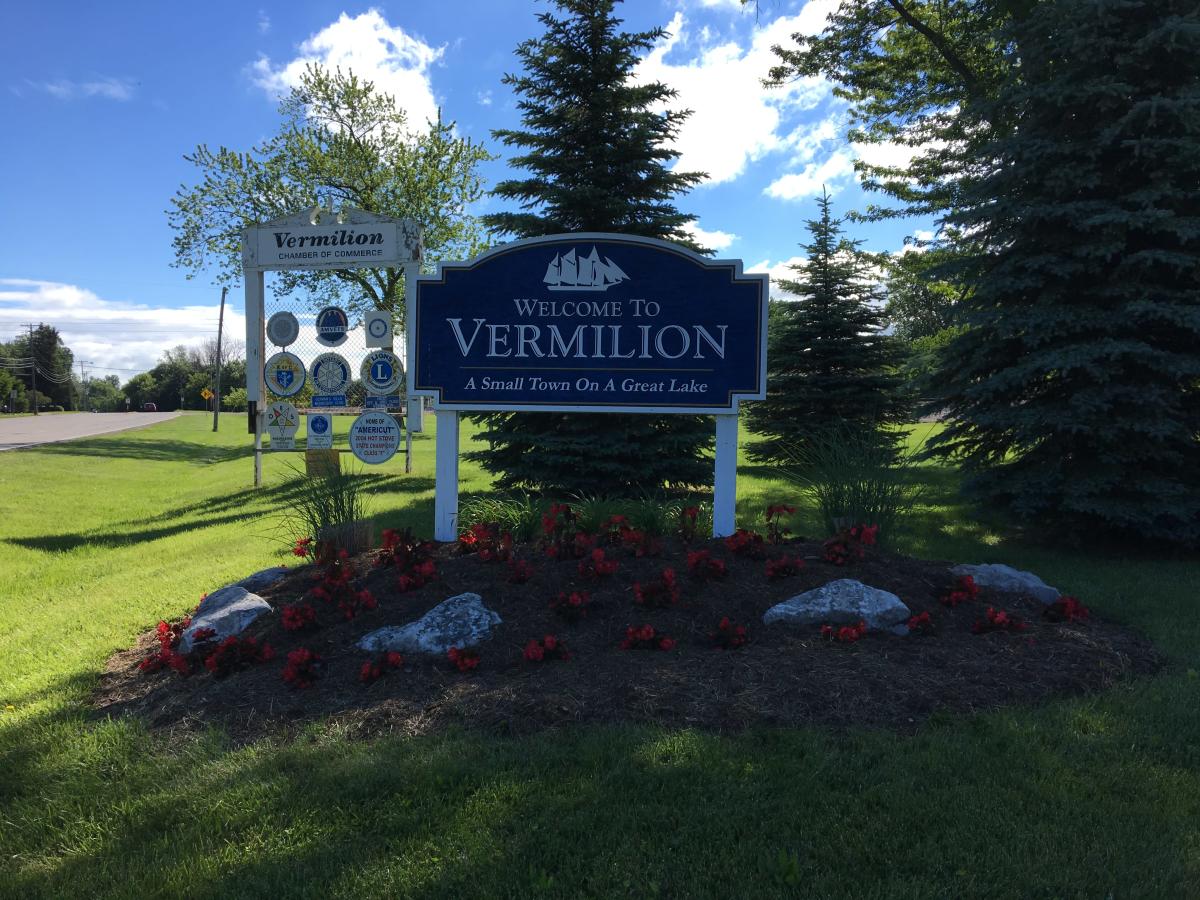 It's easy to see why Vermilion, Ohio, part of the Lake Erie Shores & Islands region, has been a popular getaway destination for generations. Reminiscent of a New England coastal seaport, this quaint historic town embraces its nautical heritage.
All good days start with coffee and Huggy's Social House at the entrance to the Vermilion Lagoons neighborhood was a great place to start. Part coffee bar, part craft beer bar, this ultra-cool hangout offers drinkable delights morning and night. For breakfast, grab a tasty donut and try the Chocolate Covered Cherry Mocha. Be sure to stop back later in the day for a build-your-own six-pack, where you can choose whichever beers you'd like to sample from a variety of brewers.
Once you're fueled up, it's time to get on the water. Paddle sports are growing in popularity and West River Paddle Sports on the Vermilion River is ready to outfit you for a few hours or a whole day of water exploration. Offering stand-up paddle boards, one- and two-person kayaks, as well as canoes, West River's expert staff will get you on the water, complete with life-jackets and safety instructions. Head downriver towards the lake to explore the Vermilion Lagoons - four lagoons east of the river filled with Cape Cod style homes, most of which were built in the 1930's. Or head upriver and discover beautiful natural cliffs (an area that is resplendent with local wildlife – you may spot waterfowl, turtles, blue herons, and more).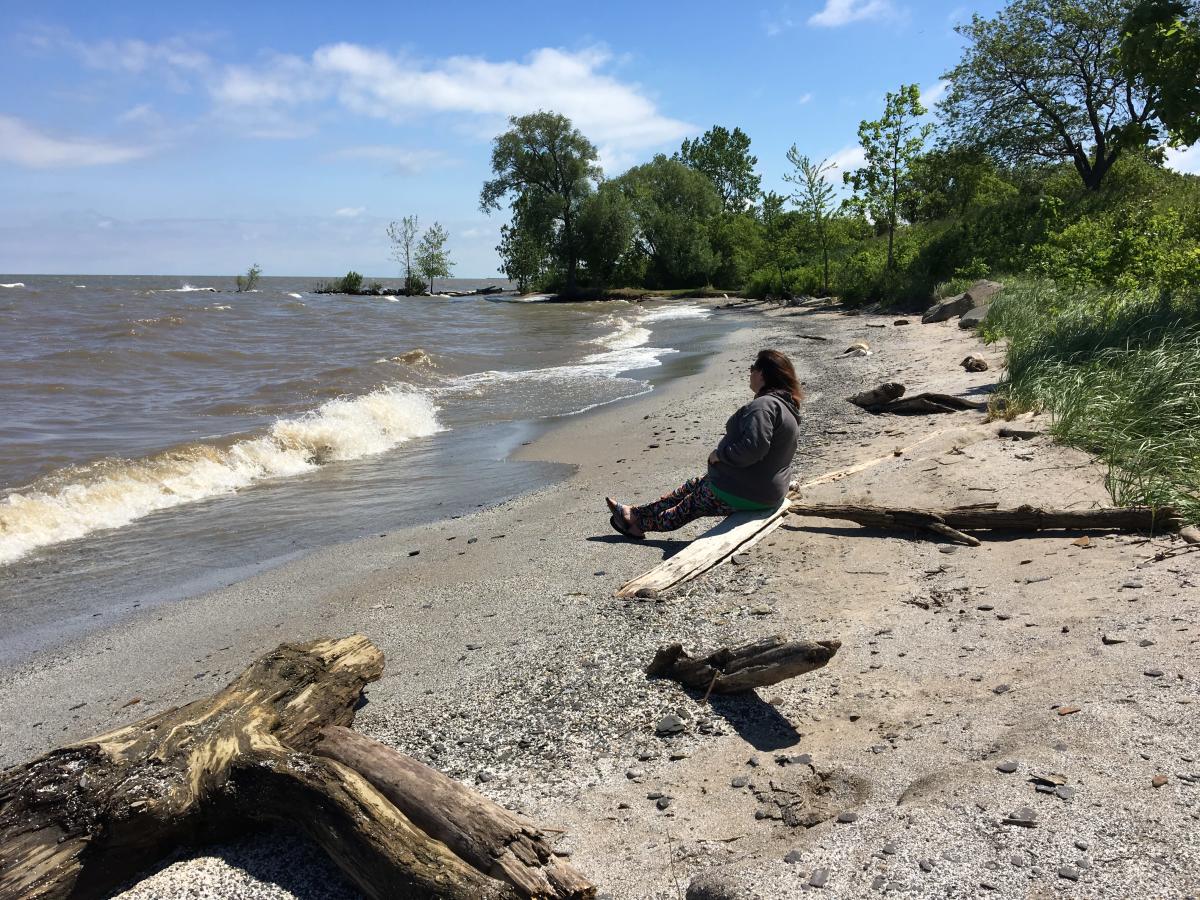 After your paddle, head west of town to Sherod Park with its relaxing benches overlooking the lake. Take a walk down to the beach where you can dip your toes in the lake or sit on a piece of driftwood and just watch the waves roll in. If conditions are right you may even snag a piece of beach glass, a popular Lake Erie souvenir. If you're feeling a bit more active, Sherod Park also features a beachside walking and fitness trail.
Of course, now you've worked up an appetite so it's time for lunch! Quaker Steak & Lube is located at McGarvey's Landing on the Vermilion River. Dockside dining is offered at this Midwest franchise, nationally famous for their wings and auto-racing atmosphere. Start off your meal with the "4 Wheeler" appetizer sampler which includes cheese curds, soft pretzels, deep-fried pickles, and onion rings with three different dipping sauces. Enjoy watching boats and personal watercraft drift by while devouring delicious wings or the Lake Erie perch special. Kids will be delighted when the bill arrives - every meal at Quaker Steak concludes with a handful of Twizzlers! 
With your tummy full, it's time to visit another beautiful Lake Erie beach for some leisure-time. Main Street Beach is located in the heart of downtown Vermilion and features an observation deck with plenty of seating along with chair and umbrella rentals. The adjacent Vermilion Lighthouse is truly a sight to behold. The lighthouse is a replica of an original that was later moved to Lake Ontario. Visitors can walk up to the lighthouse which is located right next to the lovely sandy beach. Main Street Beach also hosts several special events including morning beach yoga and a weekly sunset drumming circle.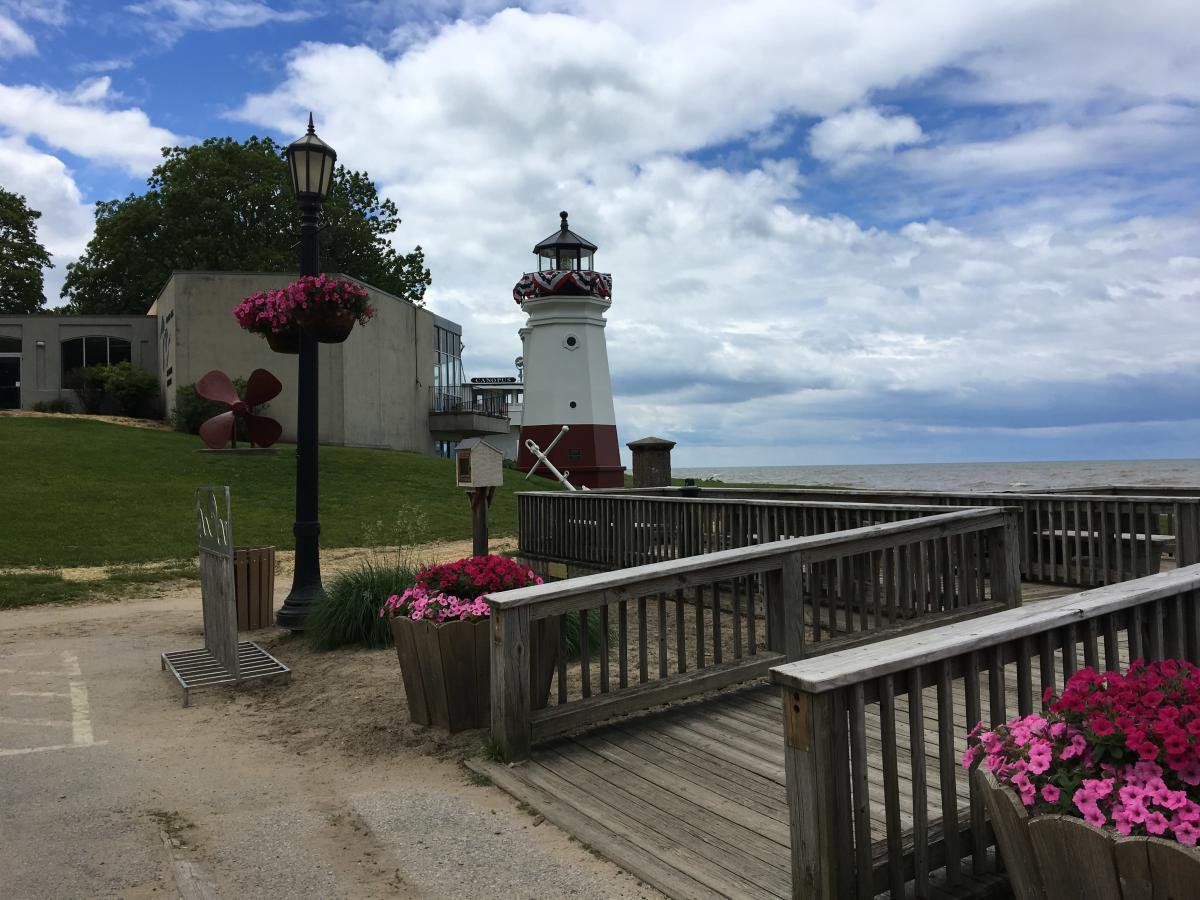 After your break, spend a few hours exploring the quaint downtown shops where you can browse for gifts, clothing, candles, antiques, art, and traditional souvenirs. Don't miss Brummer's, makers of quality candies since 1904, for homemade chocolates and salt water taffy. Pick up premium olive oils and balsamic vinegars at The Olive Scene, along with other gourmet foods and unique products.
Make a quick stop in the Main Street Vermilion building to check out the Vermilion Arts Guild's latest show. The gallery shows feature fine art, photography, jewelry, wood sculpture, ceramics, pottery, and unique hand-crafted items. Next, head across the railroad tracks to Victory Park. Known for its gazebo which hosts numerous concerts and festivals throughout the year, Victory Park is also well-known as a location for "railfans" or fans of watching train traffic. There is a rail-viewing platform that features a raised deck with benches where one can watch at least five trains an hour pass through.
When you're ready to unwind but you still want to see a few sights, don't miss the Mystic Belle paddlewheel boat for a scenic narrated tour of the river and historic lagoons. You can pick up the afternoon cruise at Don Parson's Marina Tuesday-Sunday at 2 pm and 4 pm, plus an additional sunset cruise is offered on Friday and Saturday.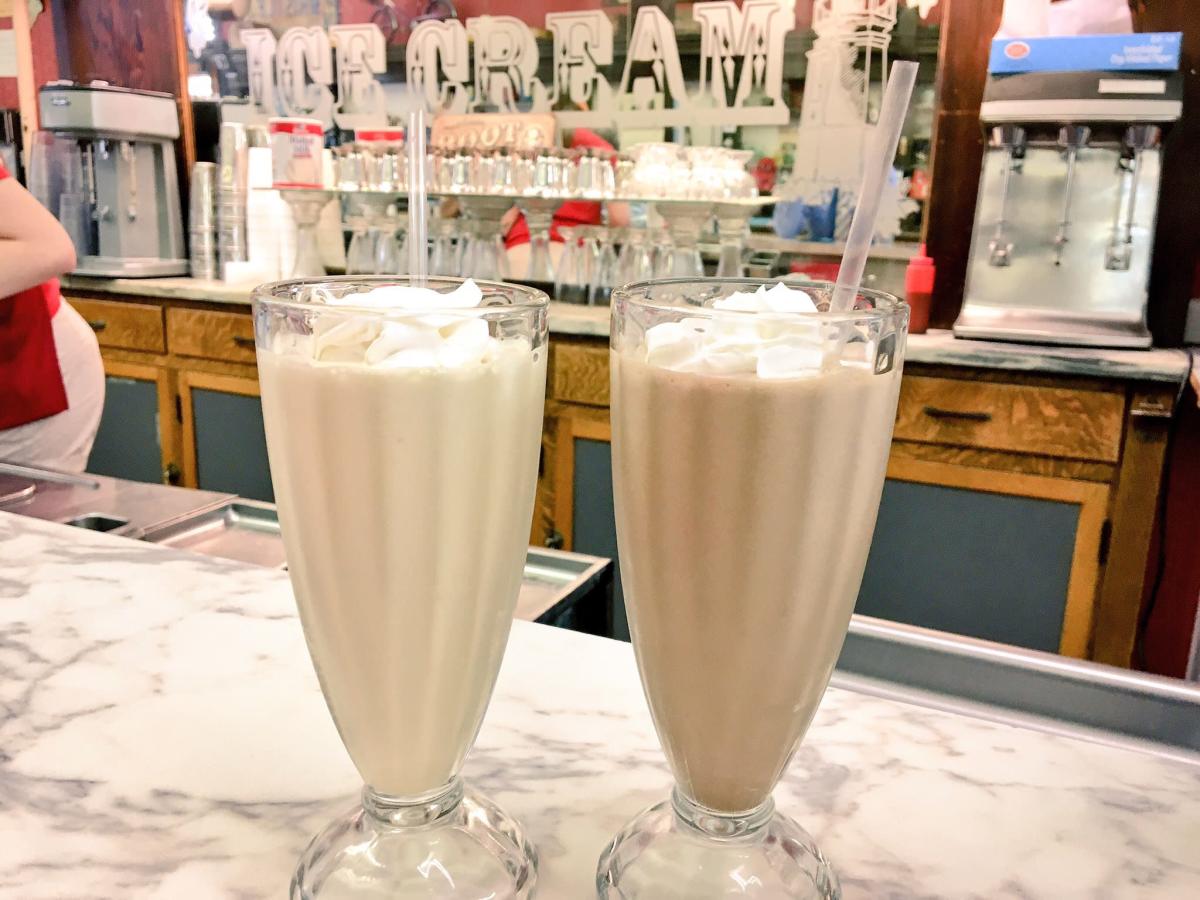 Snack time! There are plenty of places in town to cool off with an icy treat. Romps Water Port and Granny Joe's Ice Creamatorium offer all kinds of cold desserts. Or, step back in time at a 1950s-era soda fountain! Big Ed's Soda Grill features old-fashioned treats and hand-dipped ice cream along with great grill selections such as fried bologna. Big Ed's Soda Grill was named "Best Shake Shop in Ohio" by Ohio Magazine and we can attest to the yumminess of the shakes and malts!
You're probably going to need more than one day to uncover all of Vermilion's gems. We didn't have time to visit the Vermilion News Print Shop Museum, enjoy fishing with Foxy Lady Fishing Charters, hike the nearby Mill Hollow and Shoepfle Gardens, or taste wine at Paper Moon Vineyards. Visit the downtown historic district, known as Harbour Town 1837, for Third Thursdays throughout the summer and early fall for multiple musicians and groups playing simultaneously throughout the district, both indoors and out, until sunset when everyone gathers at the lake to take in the majestic view.
With so much to see and do in Vermilion, perhaps you should stay in one of the area's hotels, beachfront cottages, or bed & breakfasts, like the historic Captain Bell House. To find accommodations or to learn more about Vermilion attractions, visit SHORESandISLANDS.com and search the East Shores neighborhood.