Families of all ages can swap books at the Little Library, dig their toes in the sand at the Vermilion Beach and grab a milkshake and burger at the nostalgic Big Ed's Soda Grill located in the heart of downtown Vermilion. Couples can enjoy a romantic meal at upscale Chez Francois with an overnight stay in the private cottage at Captain George's Bed & Breakfast, or sleep in a converted jail cell at The Old Vermilion Jailhouse. Shoppers can browse antique stores, specialty shops and souvenir stores that offer home decor, food items, Swan Creek Candles and wax melts and fine Alpaca clothing, yarn and gifts.
I've spent several afternoons exploring Vermilion, browsing the shops, eating at the restaurants and checking out the attractions and have a few favorites.
The Mystic Belle Paddleboat Cruise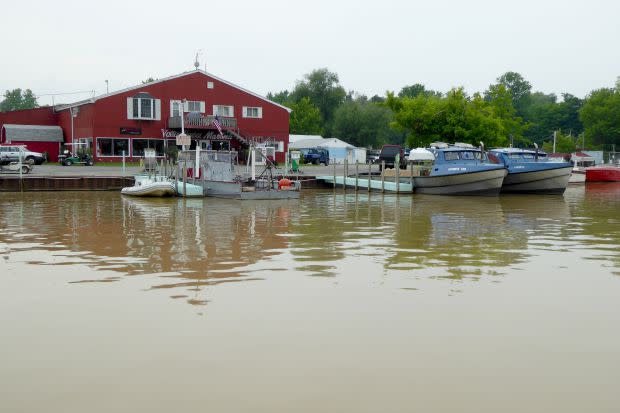 The Mystic Belle Cruises offers a relaxing paddle boat tour along the Vermilion River. The captain's narrative includes mentions of the New England style riverfront homes nestled along the Vermilion Lagoons with an emphasis on the history of the town which was once a fishing town and shipping mecca. Grab your camera, this boat tour offers a great view of the Vermilion lighthouse and you're sure to see herons and other waterfowl as you sail along the river and briefly out on the lake.

The Olive Scene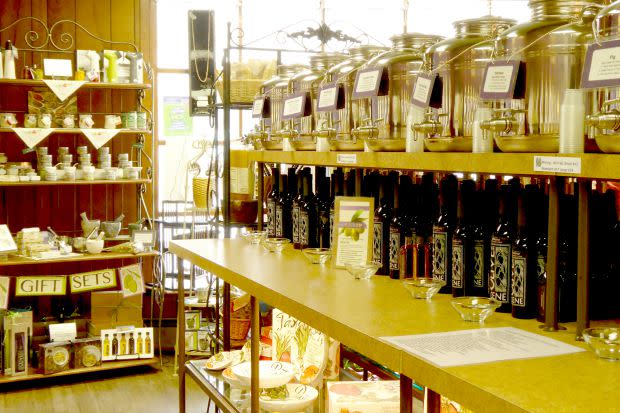 The Olive Scene boasts a tasting emporium for premium Olive Oils and Balsamic Vinegars. Definitely a fun stop, this small shop allows visitors to taste the products before you buy. I stop in several times a year and while I try new products on each visit, I purchase the Tuscan Extra Virgin Olive Oil to cook with (it's yummy drizzled over a whole chicken that's baked in the oven) and the Raspberry Balsamic Vinegar to flavor my bottled water. The Olive Scene is also a great place to pick up gourmet treats and culinary products for the foodie in your life.  
Brummer's Chocolates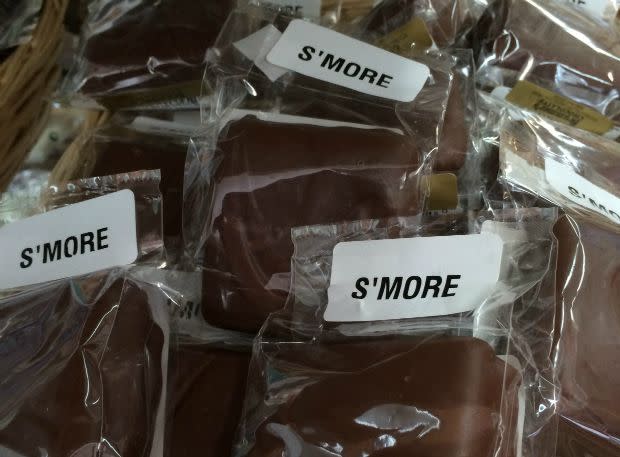 Brummer's Chocolates have been homemade using the same recipe for over 100 years. Shoppers may catch a glimpse of the candy maker at work through a window in the back that peers into the kitchen. Sure to satisfy your sweet tooth, not only does Brummer's sell their specialty chocolates, they also sell a selection of popular candies that include salt water taffy and Jelly Belly's. The store doubles as a gift shop with a selection of nautical themed items, candles, cards and Polish pottery so if you're one of the few who lack an appreciation for chocolates, you'll find the store has much to offer.
Granny Joe's Ice Creamatorium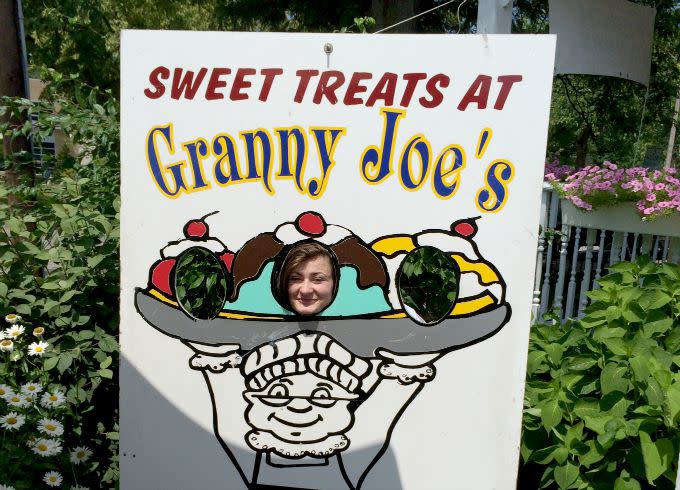 If you're looking for an interesting place to eat, it doesn't' get more intriguing than Granny Joe's Ice Creamatorium. Housed in one of Vermilion's oldest homes, this former funeral parlor serves up more than 30 flavors of Toft's Ice Cream. Dining is available inside or out with some fun photo opportunities.
The Train Observation Deck on Main Street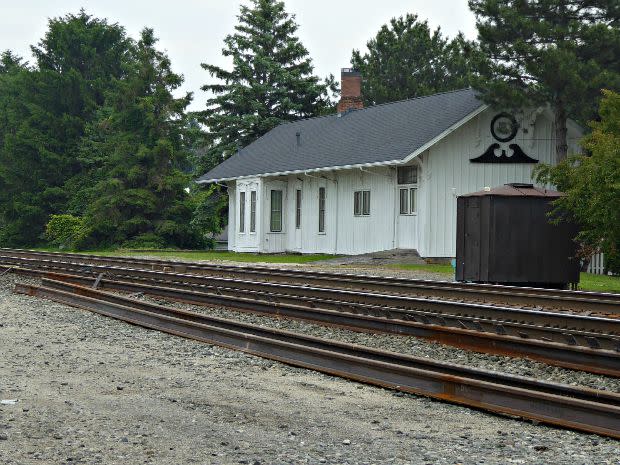 Train lover's will be impressed by the amount of trains that pass through Vermilion on a daily basis. Five trains travel the tracks every hour which can be viewed from the rail-viewing platform on Main Street.
Slip on your walking shoes, explore downtown Vermilion and learn why Ohio Magazine chose this small harbor town the Best Hometown in Ohio.  
Tonya Prater is an Ohio native who fell in love with the Lake Erie Shores & Islands area on her first visit (that she remembers) to Marblehead Lighthouse. As a travel writer, her goal is to convince everyone that Ohio is a pretty cool place to visit.