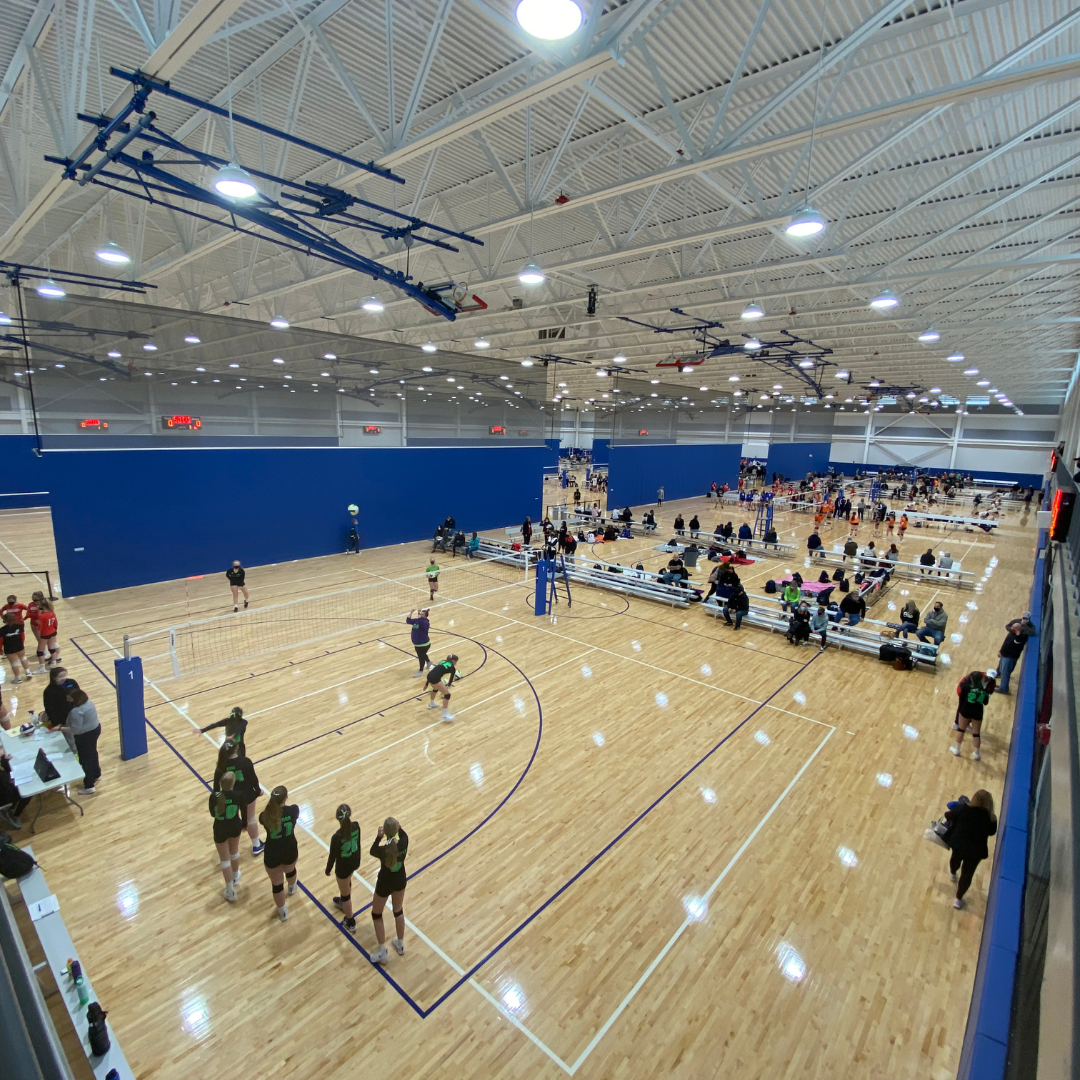 Published January 2021
The indoor winter sports season is well underway in Ohio's Lake Erie Shores & Islands! From volleyball and basketball tournaments to cheer & dance competitions, each weekend is filled with action-packed sports competition at our local indoor venues.
It has been just over a year since the Cedar Point Sports Center's grand opening. Due to the pandemic, many adjustments had to be made in the initial year, however the venue is off to a great start in 2021. January and February weekends are filled with club volleyball tournaments, followed by AAU basketball tournaments in March. The venue has 145,000 square-feet of space and only half of the courts will be used for competitions, while the other half of the space is left open to allow athletes, coaches, and parents to observe social distancing. Masks are mandatory! Only active players in the match can take off a mask. To maintain occupancy guidelines and decrease density on the courts, tournaments set-up various wave times by division, and teams are only permitted to bring a designated number of spectators. Tournament admission tickets and event merchandise can be pre-purchased online. While the pandemic has limited spectator's attendance for indoor sports, tournaments such as the Frozen Lake Festival, are setting up video streaming of the games to allow families to watch from the safety of their home. Game officials are also taking extra safety precautions. For example, an electric whistle device has been introduced. With the push of a button, the device throws out a sound just like a whistle. The Cedar Point Sports Center is also cleaning and disinfecting game balls.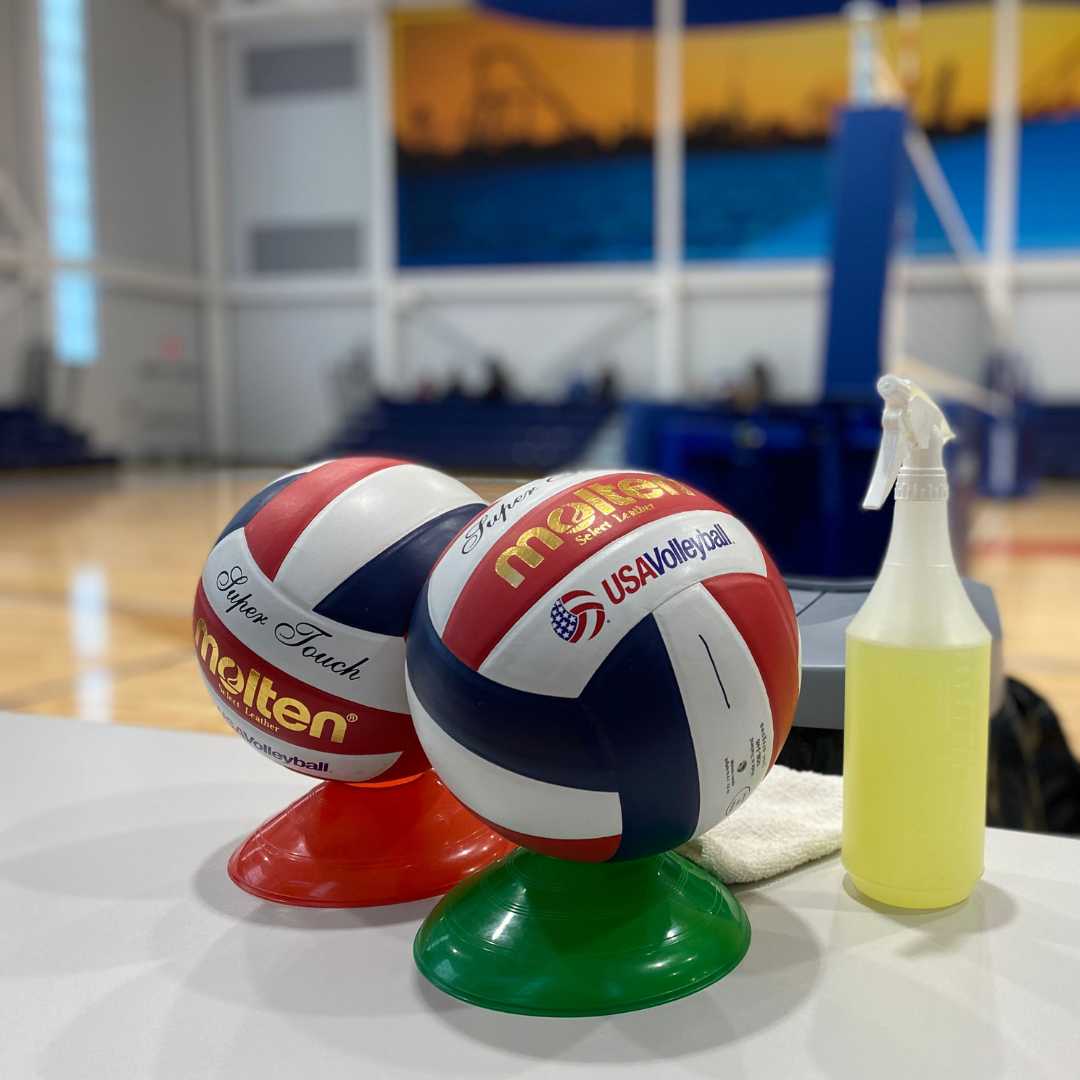 Indoor sports tournaments have returned to Kalahari Resorts and Conventions as well for 2021. Kalahari is truly an "all under one roof" venue. With 215,000 square-feet of flexible space, it has the capability of hosting large sports tournaments and events. With 890 guest rooms, restaurants, and a large indoor water park on-site, athletes, coaches, and families can stay at one location throughout a tournament, a feature appreciated by event organizers. Kalahari provides a commitment to cleanliness, as their entire team have completed wellness and safety training that include OSHA and CDC requirements. Temperature checks are required for any associate coming on property. The venue has, and will continue to, reconfigure layouts of their space to accommodate physical distancing best practices. Kalahari is looking forward to continuing to host cheer, dance, gymnastics, basketball, volleyball, wrestling, corn hole, outdoor basketball, and karate tournaments.
On February 19, a virtual indoor sports lodging forum will be hosted by Lake Erie Shores & Islands, Cedar Point Sports Center, and Traveling Teams. The event will provide local lodging partners with information on housing for teams and families participating in local tournaments. The Lake Erie Shores & Islands Sports Advisory Council will also meet in February to discuss the updated local and state protocols and how we will continue to provide a safe environment to host sporting events in the upcoming months. The group, which was formed last year, is comprised of Erie and Ottawa County representatives, including city/county officials, local businesses, high school athletic directors, sports venue operators, and sport event organizers. During each meeting, sports opportunities are shared with the group along with the tourism benefits of attracting, hosting, and retaining sports events.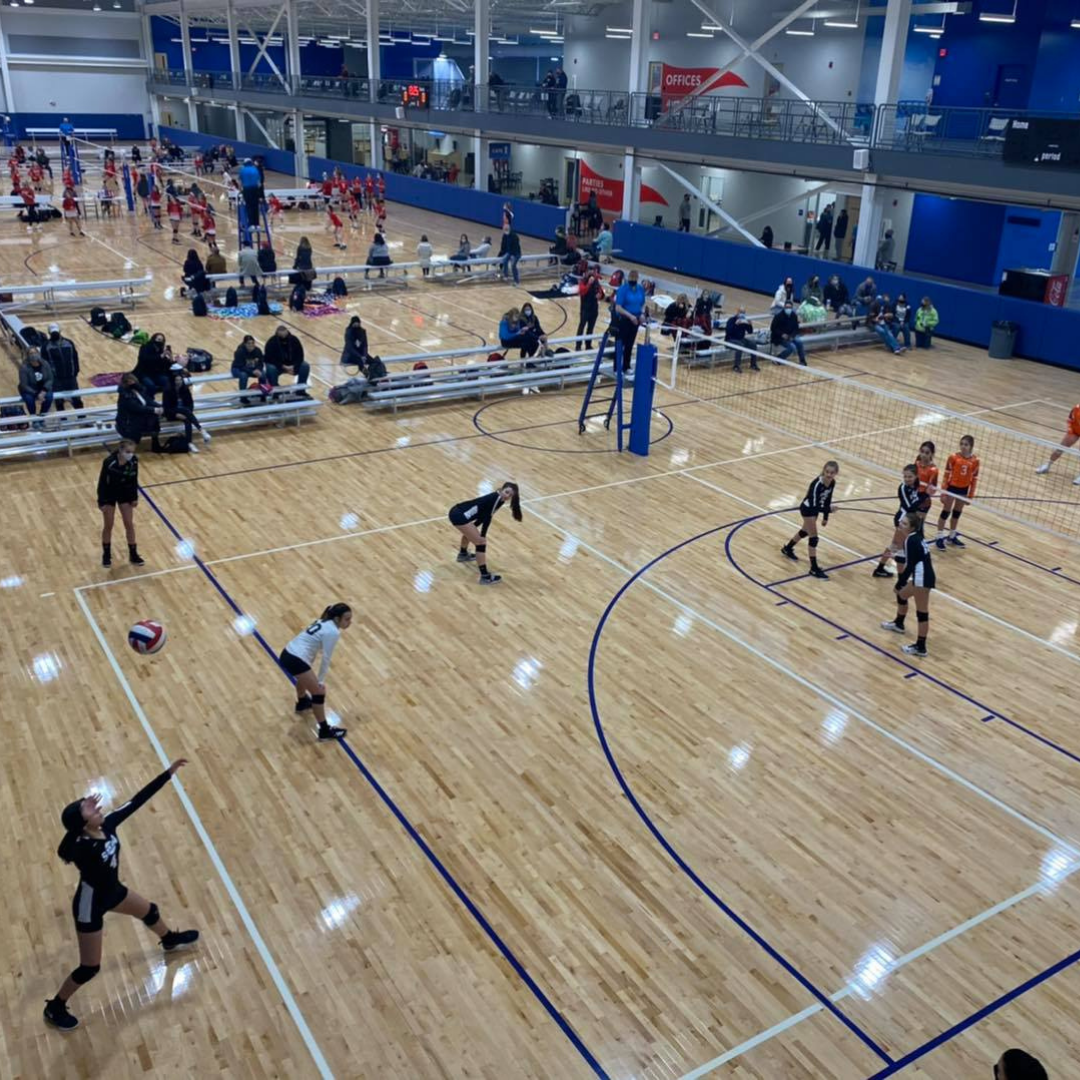 The partnerships with local sports facilities, organizations, local government, and event right holders have kept the process of hosting sporting events as safe as possible here in America's Sports & Family Fun Capital®. The health and safety of all who visit, live, and work here is a top priority. Lake Erie Shores & Islands' goal is to ensure all guests not only have a fun and memorable sports visit, but a safe one. For more information, follow/like @ChrisLESISports on Facebook, Twitter, and Instagram.