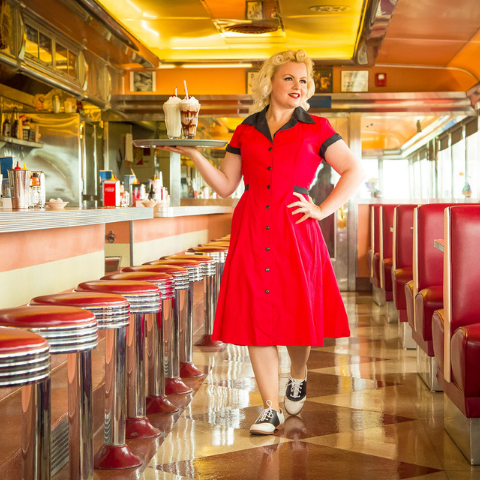 Published December 2020
This time of year the leaves begin to fall, and so do the temperatures, but that doesn't mean you can't find something fun to do with the family! Did you know that there is a hidden gem located in the Shores & Islands region where you can grab a bite to eat, watch airplanes come and go, and see a World War II Bomber plane? It's true! That place is Liberty Aviation Museum in Port Clinton, Ohio. So grab the entire family, especially the grandparents and kids, because there is something here for everyone to enjoy.
Start Your Day Off Right
You will want to begin your adventure at Tin Goose Diner, which is conveniently located attached to the museum. This authentic diner, built in the 1950s by the Jerry O'Mahony Diner Company, originally operated as the Sunrise Diner in Pennsylvania. You immediately sense that history as soon as you walk up to the hostess stand. From the traditional diner bench seating, to the stools along the diner's bar, kids of all ages will be fascinated by this look back in history. The diner's real claim to fame though is their delicious breakfast menu and mouth-watering milkshakes. Military veterans will enjoy the GI Special S.O.S. Platter. This belly-filling meal features creamed chipped beef over toast, served with eggs and house potatoes. The best part, the breakfast is served on military-style metal food trays! So not only will you get a hearty breakfast, but you are sure to hear some stories from dad or grandpa about their time in the military! Tin Goose Diner also serves lunch, those huge milkshakes, and offers daily specials. Kids enjoy looking out the windows and watching airplanes take off and land at the adjacent Erie-Ottawa International Airport. You can see private jets, to classic aircraft, including the historic Ford Tri-Motor, on certain days. Proceeds from the restaurant help support the connected non-profit museum.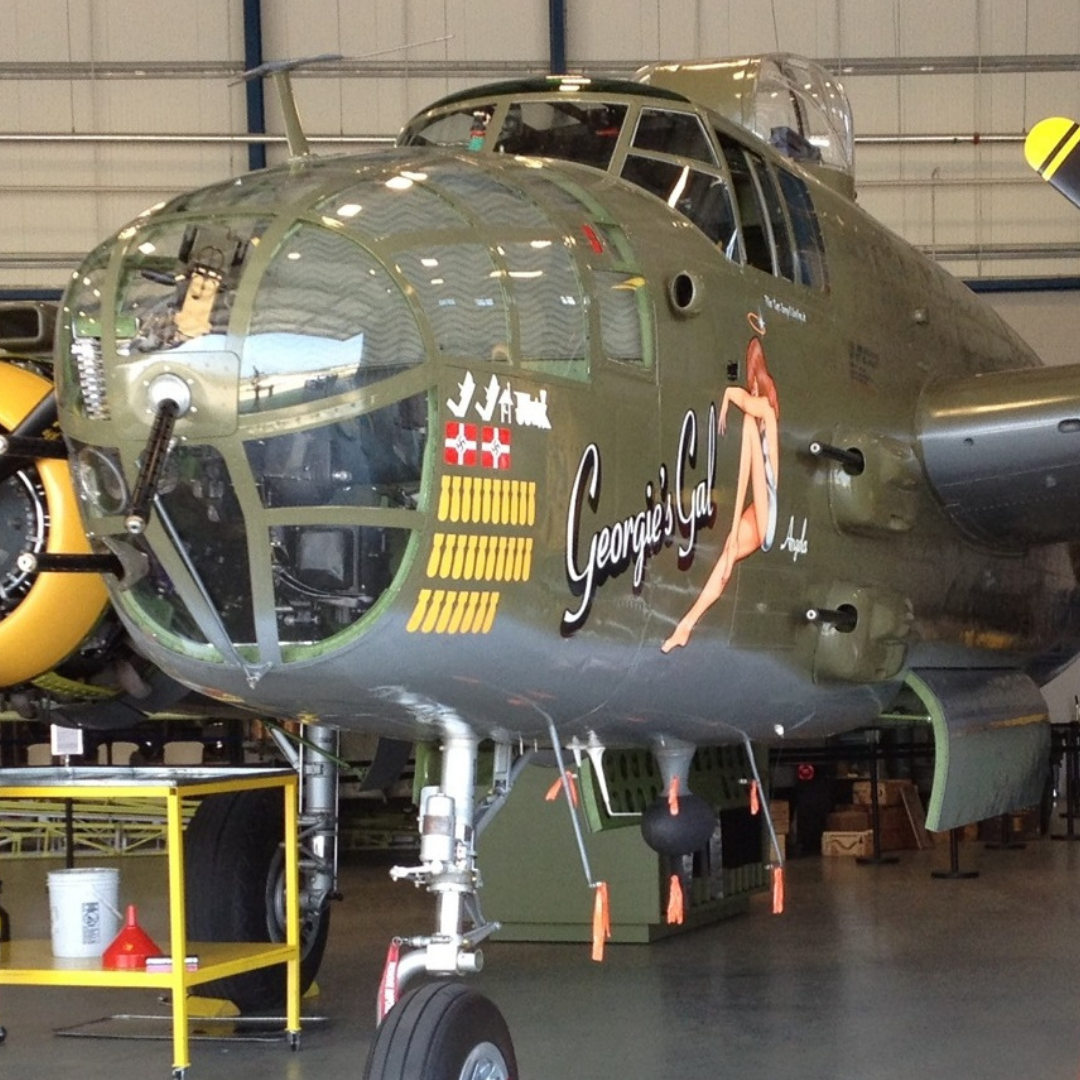 Cool History
Speaking of history, your next stop should be the Liberty Aviation Museum, located just outside the restaurant's exit. This giant two-hangar facility features replica and authentic memorabilia and warcraft from World War II. The two hangars feature airplanes that you can walk up to and around, special exhibits, and local memorabilia that showcase the history of flight in our unique region, especially flights to and from the Lake Erie islands. A local piece of aviation history can be seen as the museum is working to restore a Ford Tri-Motor plane. Also known as the "Tin Goose," this classic plane helped transport year-round island residents, and their supplies, to and from the mainland during the winter months, when ferry service was not available. Another highlight of the museum is a vintage, and flyable, WWII North American B-25 Mitchell Bomber named "Georgie's Gal." The museum is also in the process of restoring a PT boat, which you can watch being renovated, while you tour the hangar. There is so much to experience at the museum, that you will see and learn something new every time you visit.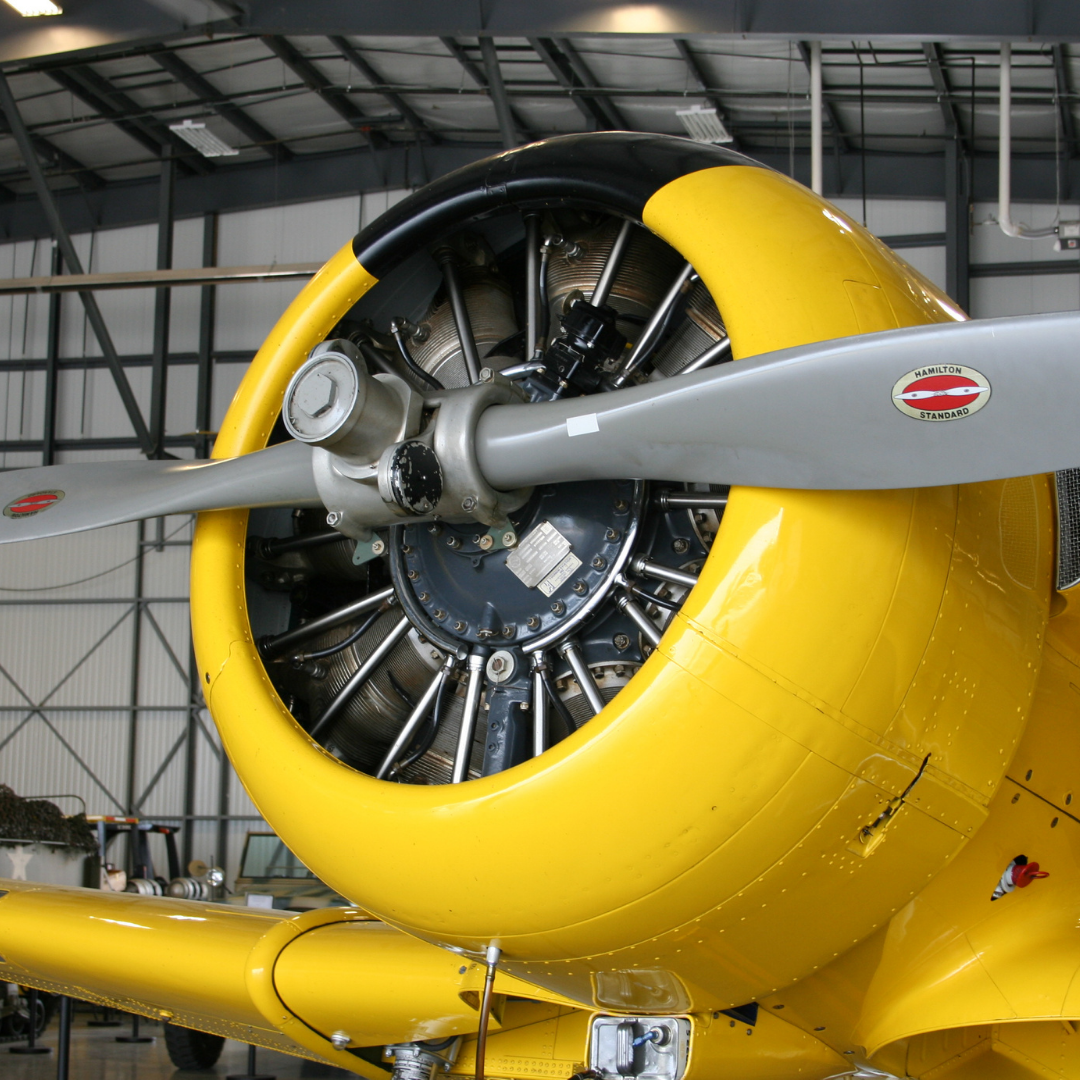 Finally, be sure to stop by the gift shop. It's a great way to support the museum, and to get the keepsake memory from your trip.
After spending part of the day at the diner and museum, head around the corner and stop by the Lake Erie Shores & Islands Welcome Center. There you will find even more information about things to see, do, and experience in the region, including more great places to grab a bite to eat or where to enjoy a classic Lake Erie sunset.