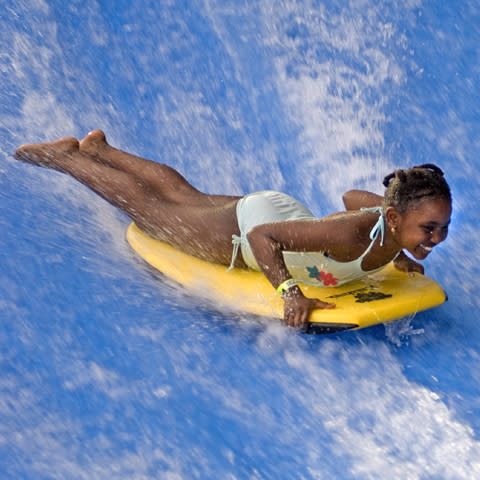 Published March 2019
Spring is in the air at Ohio's Lake Erie Shores & Islands. Many schools will be having spring break before the end of the month and, before you know it, baseball season will start, birds will migrate north, and our majestic Great Lake will come to life once again for fishing and ferry trips to the islands.
It goes without saying that the area's indoor water park resorts make an ideal getaway for spring break in the Midwest. Not only known for their wonderful water parks, these fantastic destinations have amazing additional amenities all under-one-roof, such as dining, spas, arcades, family activities, and more. With these amazing properties, it's easy to plan a quick family vacation that is sure to please everyone. Not sure which water park resort to choose? Check out "Picking an Indoor Water Park…" for themes, food scenes, and unique attributes of each resort. And follow along here on our blog as guest bloggers review each one over the coming weeks for an authentic view of what it's like to visit.
Ohio's Lake Erie Shores & Islands is not just a summer vacation spot. Spring brings a variety of area activities available for families to experience. Consider a visit to a museum full of rare and fun exhibits such as the Liberty Aviation Museum or the Maritime Museum of Sandusky. Family fun abounds at Ghostly Manor Thrill Center, Cedar Lanes, and Jungle Junction. Don't let all that school knowledge slip away over break – make it educational at the Edison Birthplace or Sidney Frohman Planetarium. Create some adventure with Paddle & Climb's three-story climbing wall, Escape Rooms by Franknicky or, for families with older kids, take an exciting Segway tour with Sandusky Segwave.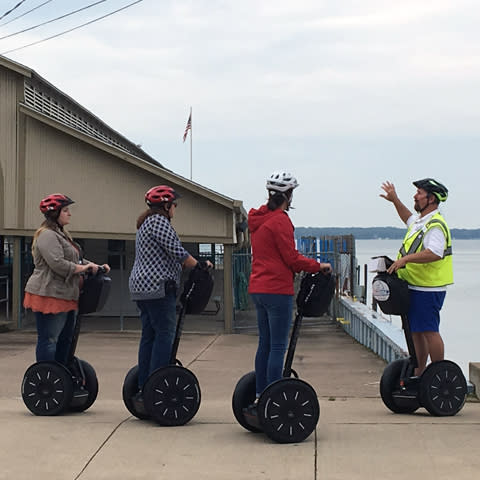 Enjoy the fresh air of the great outdoors with a visit to the expansive gardens at Schedel Arboretum & Gardens or a coastal view at one of the area's lighthouses. There's so much to explore this spring!
Other Shores & Islands signs of spring include:
African Safari Wildlife Park is now open for 2019! This popular drive-thru animal park recently opened for its 51st season as a top attraction in the region. Visit the park throughout the season to see all the new baby animals joining the park menagerie. While the walk-thru portion and shows don't debut until late spring, admission includes unlimited trips through the drive-thru.
The Merry-Go-Round Museum re-opens in March with a new look and a new exhibit. The museum had been closed temporarily for a gallery renovation. A number of new carousel animals have also been installed, including a Centaur which has never been on display.
Registration is now open for The Biggest Week in American Birding. The 10th annual migratory bird festival held on the shores of Lake Erie, welcomes both novice and experienced birders from all over the world for this ten-day event May 3-12.
The Sandusky Children's Museum is slated to open mid-April. Located within the new Marketplace at Cooke, this 4,300 sq. ft. interactive museum for kids will feature hands-on exhibits such as small radio-controlled trucks, bulldozers, a bubble area with bubbles big enough to place kids inside them, a flight exhibit and more.
Lake Erie fishing! A true sign of the spring season is spotting a number of fishing boats hoping for a haul of early Lake Erie perch, walleye, and smallmouth bass.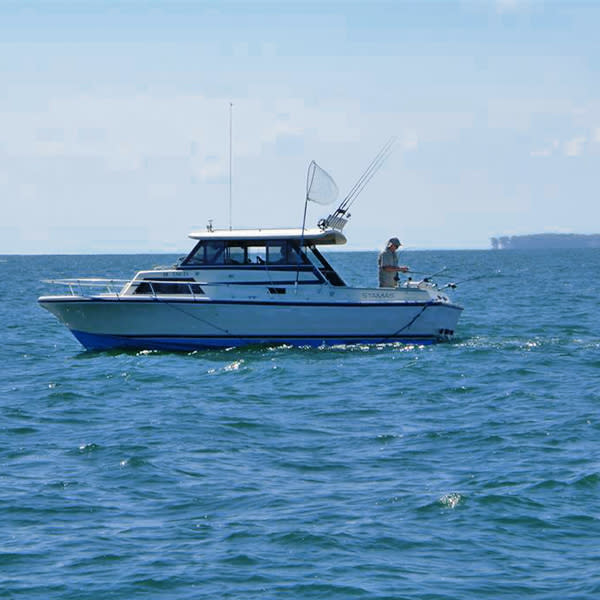 Come April, it is not unusual to see fishing boat trailers with license plates from all over the country in the area, especially on the islands. Some walk-on charters (also known as head boats), such as Shore-Nuf Charters, begin daily trips in April if weather permits.
Be sure to check out the online events calendar for more fun things happening in the region this spring and request the all-new 2019 Lake Erie Shores & Islands Travel Guide. Happy spring!