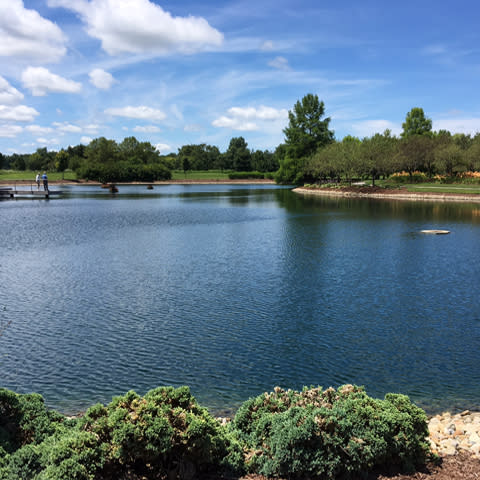 Updated September 2021
Vacation time is precious; everyone is strapped for time. So, when we finally find a few free days in our schedule, we don't want to spend an entire paycheck (even if we know the memories and experiences will enrich us in other ways!)
Ohio's Lake Erie Shores & Islands is an easy and affordable getaway option. This coastal escape is close to home, within a one-day drive to more than 60 million people. A tank of gas is a heck of a lot cheaper than a flight to the east or west coast or a Caribbean island. You want islands? We've got islands here in Ohio! Here are a few ways to plan an inexpensive trip, whether you're traveling solo, as a couple, with the entire family, or as a group of friends.
The Shore Savings Card – Look up at the menu at the top of this website. See that "SAVE" button up there in the upper right-hand corner? Click on that magical word, save, and you'll be taken directly to the Local Deals & Offers page. Here, you can find all kinds of discounts available through the Shore Savings Card. Present the card at a number of attractions, restaurants, shops, and lodging to receive the listed discount. The card is easy to get, too. Just click "Get My Savings Card," and sign up. After a quick form fill-in, you can download and print your very own card on any printer. Prefer a hard copy? Shore Savings Cards are also included inside the Lake Erie Shores & Islands Travel Guide, which you can have mailed to you. Or, stop by one of our two welcome centers (located in Sandusky and Port Clinton) and we'll give you a laminated card.
Lodging Packages – With so many fun things to see and do, and so many amazing places to visit, you're going to want to spend a couple of days. To get more value out of a lodging stay, check out our Lodging Packages, easily found, again, in the menu at the top. Click the "STAY" button and then select Lodging Packages from the dropdown menu. These overnight packages include not only a discount for accommodations, but usually some additional amenity or a deal tied to a local attraction. For example, Kalahari Resorts & Conventions offers a number of packages including the Fantastic Family Getaway with breakfast, pizza, sodas, $50 food and beverage credit, and a 50-token card for the Big Game Room. OurGuest Inn & Suites, home to popular music venue The Listening Room, often offers overnight packages which include show tickets. All lodging packages are subject to change, check the Lodging Packages page for details and restrictions.
 
Book Direct – Third-party sites promise savings, but are you really saving? Those sites generally mark-up the rates or take a percentage of the room rate. Or, they don't even know the area you're looking to stay and offer you discounted rates but you are miles away from your intended destination. Your best bet is book directly with the hotel. Read more about why you should book lodging direct. This goes for attractions also! Though there are several places you can get discount tickets for Cedar Point, generally the best ticket prices are available directly from CedarPoint.com.

Follow Your Favorites – If you have an idea what attractions you'd like to visit, be sure to follow those businesses directly on social media sites, such as Facebook, Twitter, or Instagram. Online is where these businesses tend to first announce when they are running sales or offering direct discounts. An example is the Cedar Point Gold Pass, announced first on social media and available at a lower price for a limited time.
 
Find the Free/Inexpensive Activities or Attractions – Not every vacation activity has to cost money. Lake Erie Shores & Islands is full of so much natural beauty, from coastlines and beaches, to parks and natural areas full of hiking and water trails, that you can spend a lot of time just sightseeing and appreciating the magnificence of the region. Take your shoes off and put your toes in the sand, or lace up your hiking boots and explore a former quarry or wooded path. The region is also rich with bird-watching opportunities. Spring and Fall migration periods are especially great times to look for these winged beauties. Take advantage of self-guided walking and driving tours of area communities, such as those offered by the Erie County Historical Society. Visit one of many free or low-cost museums and galleries or seek out all of the area's lighthouses. Nightly musical entertainment is pretty common at area bars and pubs. Check out our live entertainment calendar for free entertainment to complement your dinner or drink.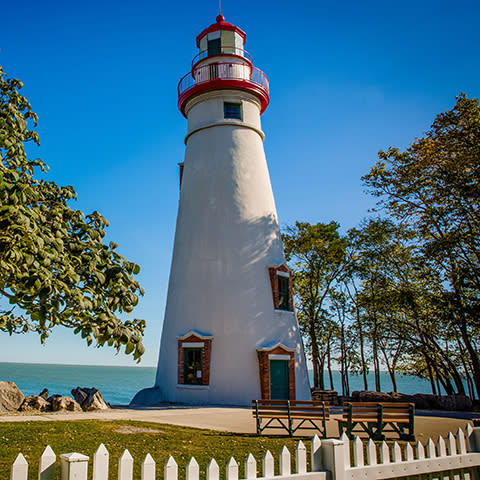 Now that you know how affordable a Lake Erie Shores & Islands getaway can be, it's time to start coasting! You can always contact one of our welcome centers during business hours via "Live Chat" in the bottom right-hand corner of this page with any questions or to ask for more savings tips. And be sure to follow us on social media as well, where we share all the latest news and tips and tricks such as these.