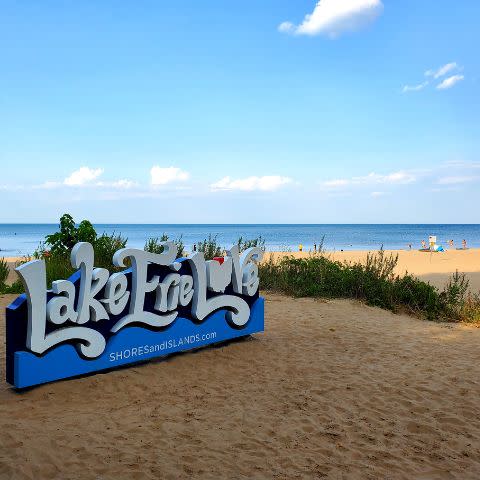 We all have experienced your typical beach day – lounge by the shore, toes in the sand, kids build sand castles, splash in the water to cool off, and have an all-around enjoyable and relaxing day by the lake. But there are so many different and fun ways to enjoy our beaches. What else can you do at a Shores & Islands Ohio beach? Here we break down some other beach options and where you can enjoy the fun. For a complete list of area beaches: Shores & Islands Beaches
Fun and Games – While building sandcastles can be a blast, a bit of friendly competition can add a spark of fun to your day. At Nickle Plate Beach in Huron there are sand volleyball courts, permanent corn hole boards, and ping-pong tables (rent bean bags and paddles from the Paddle Shack, or bring your own.)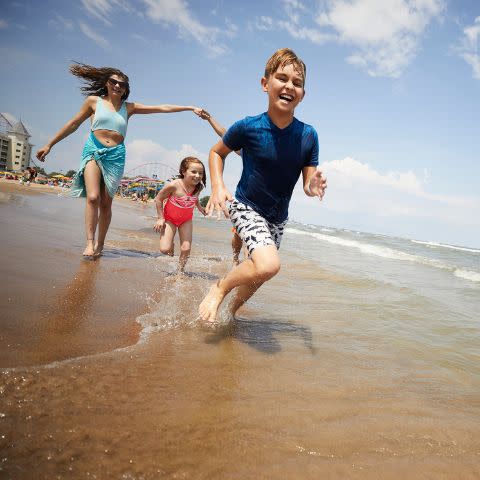 Paddle Shack also rents active group games such as Spikeball, Kan-Jam, Ladder Golf, Giant Yard Pong, beach darts, sports balls, and more. At the Cedar Point Beach, from July 29-August 21, 2022 enjoy nightly activities on the beach including larger-than-life games like giant Jenga or checkers, dance at a nighttime glow beach party, or relax and enjoy fire pits and lounge chairs to relax and enjoy during Cedar Point Nights.
Reel in the Big One – Or, tell tall tales about "the one that got away." There are several local beach areas where fishing from shore is encouraged and many with dedicated fishing piers. So, grab some bait and cast off. Beaches with fishing piers include Catawba Island State Park, Kelleys Island State Park, Mazurik Access, South Bass Island State Park, Lions Park, and Nokomis Park. Visitors can even borrow fishing poles and gear from the Ritter Library in Vermilion and then head to Main Street Beach to try their hand at making a big catch.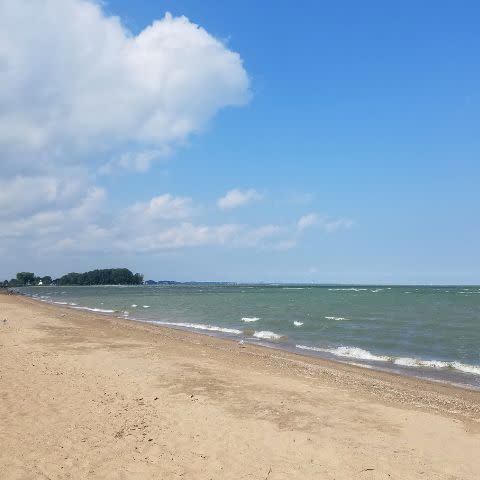 Hunt for Treasure – Lake Erie's greatest treasure, besides yellow perch and walleye, is beach glass. Sometimes known as sea glass, beach glass hunters especially enjoy hitting the beach in search of rare, weathered glass washed ashore by the lake current. Treasure-seekers often hit these beaches after a storm or particularly windy day. In addition to glass, hunters look out for marbles, pottery pieces, shells, and lucky stones (the ear bone of the freshwater drum, or sheephead fish). Beaches known as hot spots for glass hunting include Magee Marsh, Scheeff East Point, and North Pond State Nature Preserve.
Take a Hike – Many beaches are in state parks or nature areas which feature miles of hiking trails. Or, you can take a nice gentle walk on a paved path or boardwalk nearby or leading to the beach. East Harbor State Park offers plenty of hiking and biking trails throughout its expansive park, many adjacent to the beach. Sherod Park and Lakeside Beach also offer paved walking trails near the beach. Sometimes, the reward of a good hike can be the views. If you want a nice walk with a payoff of a beautiful, secluded (non-swimming) beach area, consider Sheldon Marsh or North Pond.
Kiddie Paradise – What is more awesome for a kiddo then an amazing playground to climb and play on, accompanied by miles of sand box for digging and building? Many of the area's beaches also feature play equipment or adjacent parks which can keep little ones entertained for hours. Beaches with playgrounds/parks include Lake Front Park, Bettinger Park/Lakeside Beach, Nickel Plate Beach, Port Clinton City Beach (across from Lakeview Park), and Sherod Park.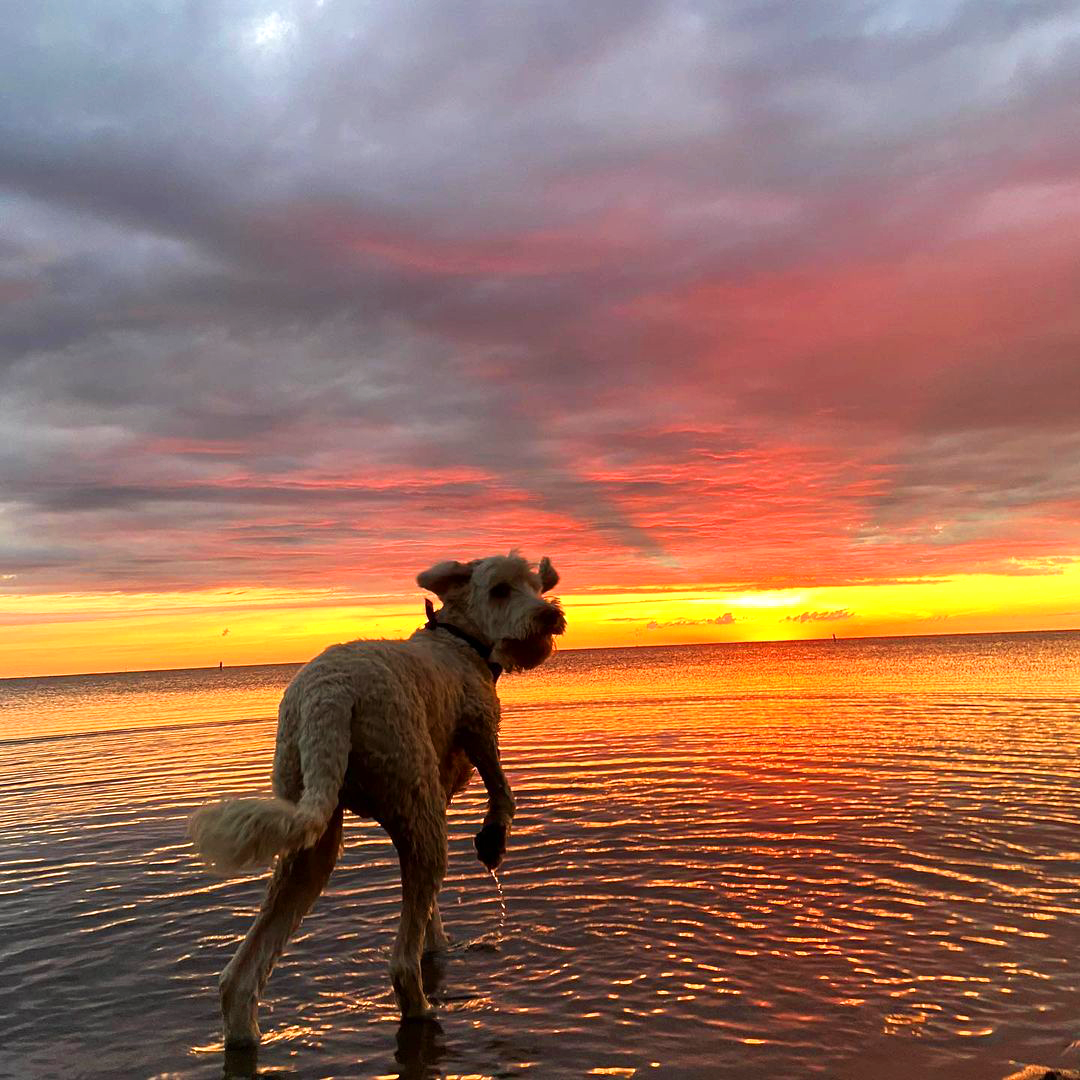 Splash with Fido – A number of beaches offer pet-friendly areas or allow dogs on a leash. If you've got a pupper who loves frolicking in the waves, take that furry babe to East Harbor State Park, Wakefield MetroPark (adjacent to Main Street Beach), Kelleys Island State Park, Lake Front Park, or Port Clinton City Beach. Don't forget to bring fresh water for drinking!
Advanced Water Play – Experienced swimmers can do the doggie paddle or float on their back, but advanced beach-goers know the fun of Lake Erie is enhanced with various watercraft rentals. Zoom around on a jet ski, paddle along the shoreline in a kayak or stand-up paddle board (some paddle boards even hold a whole group!), let the wind in your sails with a sunfish sailboat, or take a power boat out for a day on the lake. Jet ski rentals are offered at Cedar Point (North Coast Parasail) and South Bass Island State Park. Jet skis can also be rented from Bayview Watercraft Rentals and taken out to the sand bars in Sandusky Bay or customers are allowed to enjoy their private beach. Kayaks and paddle boards can be rented at Lakeside Beach, Cedar Point, Kelleys Island State Park, Nickle Plate Beach, and South Bass Island State Park. Extra-large paddle boards are offered at South Bass Island State Park and Nickle Plate. Sunfish sailboats are offered at Lakeside Beach and power boats can be rented at South Bass Island State Park or Cedar Point. Enjoy a bird's eye view of the beach with a parasail from North Coast Parasail at Cedar Point.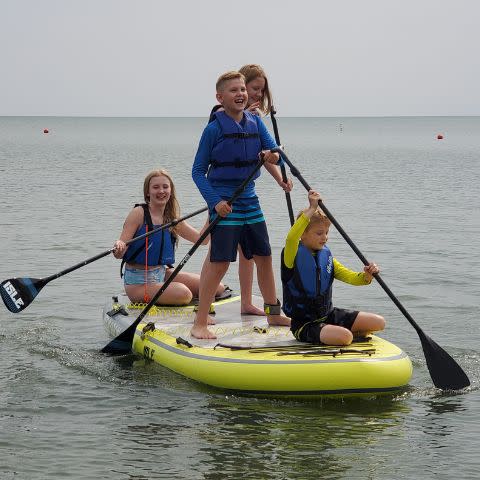 With so many fun ways to make the most out of your day at the beach, shouldn't you start planning your getaway now? The lake is calling…