Nothing says "fall" in the Midwest like a trip to an apple orchard! A quaint, family-friendly activity, picking a bushel of apples not only gets you the absolute freshest produce for your kitchen, but it's also great exercise and a wonderful way to make memories.  Apples are fall's favorite fruit, providing the main ingredient for such yummy treats as cider, pies, applesauce, donuts, fritters, and other pastries.
There are some great pick-your-own apple orchards available in Shores & Islands Ohio. And, if you're not into harvesting your own fruit, there are a number of farm markets with freshly-picked produce just waiting for you. Plus, to add more "fall" to your outing, consider picking up some traditional autumn décor such as pumpkins, gourds, mums, corn shocks, and more. Extend your apple adventure by visiting a farm with additional activities such as hay rides, petting zoo, corn maze, and more. Here's the scoop on where you can find the apple of your eye this season at Shores & Islands.
Berlin Heights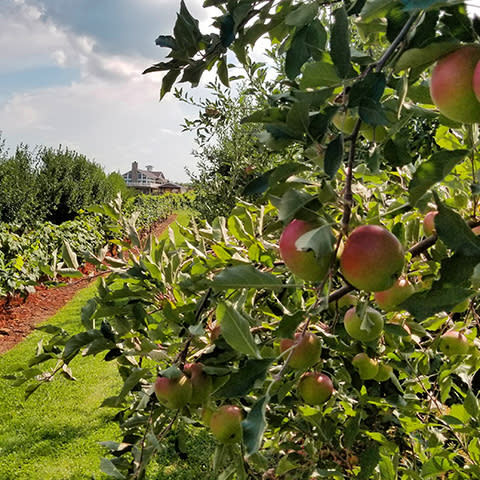 Quarry Hill Orchards
8403 Mason Rd.
419.588.2858, quarryhillorchards.com
U-PICK AVAILABLE Expanded market barn features local produce, cider, honey, apple wood, t-shirts, and artisan goods made by the community. Quarry Hill Winery on-site as well. Don't miss the annual Apple Peak Harvest Celebration event on Saturday, October 15, 2022 which will include live music, food trucks, hayrides, wine tasting, crafts, local vendors, and so much more.
A.B. Phillips & Sons Fruit Farm
30 E. Main St.
419.588.2329, 800.205.7062, phillipsfruit.net
U-PICK AVAILABLE
Burnham Orchards
8019 SR 113
419.588.2138, burnhamorchards.com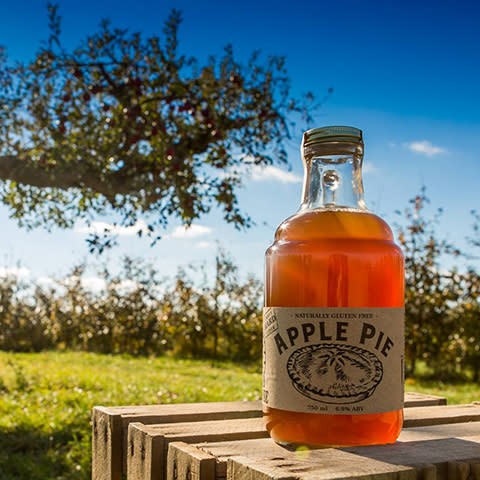 U-PICK AVAILABLE Grandma Bea's Bakery and Redhead Ciderhouse. featuring estate hard ciders, also on-site. Weekend family activities such as petting zoo, hayrides, corn maze, and more.
Catawba
Schwan Orchards
1797 N.W. Catawba Rd.
419.341.7326, facebook.com/Schwan-Orchards-126233997456159
Huron
Farmer Jones Farm Market at the Chef's Garden
1517 Scheid Rd.
800-289-4644, farmerjonesfarm.com
Link Farms
3602 Lima-Sandusky Rd.
419.202.7230

Urso's Orchard
9016 Huron-Avery Rd.
U-PICK AVAILABLE
Marblehead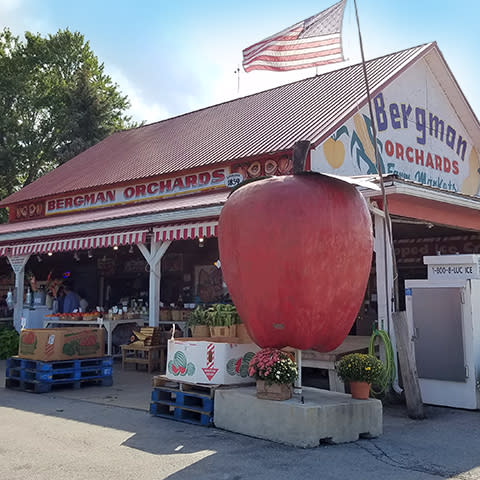 Bergman Orchards (2 locations)
708 Bridge Rd. (SR 269)
419.732.2870, bergmanorchards.com
4562 E. Bayshore Rd.
419.734.4272, bergmanorchards.com                                  
Oak Harbor
Moore Orchards
10544 W. Moore Rd.
419.898.0898, facebook.com/Moore-Orchards/11786935031
Witt Orchards & Cider Mill
3584 N SR 2
419.707.2279, facebook.com/wittorchards
Port Clinton
Bergman Orchards
600 S.E. Catawba Rd. (SR 53)
419.732.6280, bergmanorchards.com
Sandusky
Mulvin's Farm Market
1706 Perkins Ave.
419.502.6018, facebook.com/MulvinFarms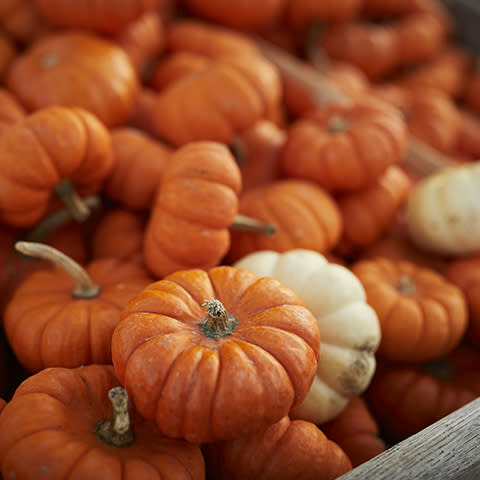 More Fall Family Fun
While this family-fun location doesn't feature apples or apple-picking, fall wouldn't be complete without a visit to the pumpkin patch! Pick up pumpkins and gourds along with a variety of activities for the whole family. Hayrides and pony cart rides are available on weekends, a corn maze is offered, and stop by The Witches Brew food stand for apple dumplings and apple cider floats!
Oak Harbor

Jason's Pumpkin Patch
12629 W. Salem Carroll Rd.
419.898.3215, jasonspumpkinpatch.wixsite.com/jasonspumpkinpatch

Now you're ready to get out and enjoy harvest season in Shores & Islands Ohio! Check out our full calendar of special events at https://www.shoresandislands.com/events/.