Published April 2018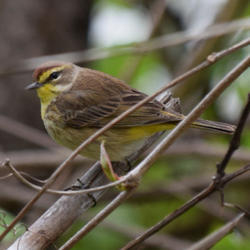 When it comes to birding hot spots, there is no place "hotter" than Ohio's Lake Erie Shores & Islands this time of year. Our beautiful natural location along the coast of Lake Erie, combined with the annual spring bird migration, help make the Shores & Islands region the place to be if you are a birder. And with more than 60 MetroParks, State Parks, State Nature Preserves, State Wildlife Areas, and other nature areas, you are sure to find the perfect place for you to add some new birds to your "life list." With the annual Biggest Week in American Birding taking place in May, we wanted to put together a list of places where the locals go to birdwatch.
East Shores
Edison Woods MetroPark – One of the stops on the Lake Erie Birding Trail, Edison Woods in Berlin Heights is comprised of marshy meadows and wet wooded areas making it a great spot to catch the spring migration. More than seven miles of woodland trails and six miles of meadow pathways are featured on this 300 acre park.
Old Woman Creek State Nature Preserve – As one of the Great Lakes' best remaining natural estuaries, Old Woman Creek in Huron attracts a wide variety of birds and other wildlife to the shores of Lake Erie. As a transition zone between the land and water, Old Woman Creek contains a variety of habitats, including: marshes and swamps, open water, upland forests, and a barrier beach. Several miles of paved, wooden, and natural grass paths weave their way through the preserve. A Welcome Center, complete with valuable information, maps, displays, and an educated staff, help make a trip to Old Woman Creek fun for the whole family.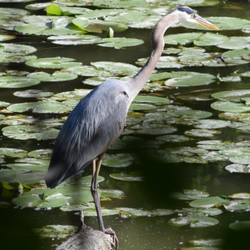 Central Shores
Sheldon Marsh State Nature Preserve – Located adjacent to Sawmill Creek Resort in Huron, Sheldon Marsh is known to attract nearly 300 bird species each year! A mile-long paved trail takes nature-lovers along one of the last remaining undeveloped stretches of shoreline in the Sandusky Bay region. Sheldon Marsh is a great place to look for shorebirds, ducks, herons, and more. A wide variety of wild plants, trees, wildflowers and more can be found along the path that eventually leads to a hidden beach.
North Shores
East Harbor State Park – Nestled along the shore of Lake Erie, East Harbor is a 1,831-acre state park that is a bird or nature-lover's paradise. Featuring boating, fishing, swimming, camping, and other outdoor entertainment options, East Harbor has something for everyone. However, it is their 11+ miles of trails that have made East Harbor State Park a "must-do" for any birder.
Lake Erie Islands Water Trails – Looking for a unique and fun way to bird? Then you will want to check out the new Lake Erie Islands Water Trails. Sandy beaches, rocky cliffs, unique vantage points and more await paddlers on this new, multi-destination trail. Birders can enjoy trips around North Bass Island, Middle Bass Island, South Bass Island, Kelleys Island, and along the shore of Catawba Island, Lakeside, and Marblehead. You will need to bring your own canoe or kayak, or you can rent from these locations.
Islands
Scheef East Point Nature Preserve – Located at the eastern tip of South Bass Island, this nine-acre preserve with water on three sides offers unique opportunities for spotting water fowl, ducks, gulls and other birds. An adjacent beach, shoreline fishing and kayaking opportunities make this a must-do stop when visiting Put-in-Bay.
Middle Bass East Point Preserve – This island preserve on Middle Bass Island is accessible by kayak from the Lake Erie Islands Water Trails! East Point Preserve offers grassy paths, interpretive signs, and spots to grab a seat and enjoy the serenity of this island getaway.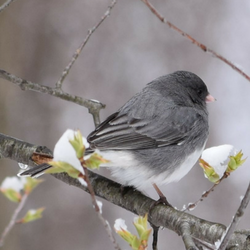 West Shores
Black Swamp Bird Observatory – The unofficial epicenter of the Biggest Week in American Birding is the Black Swamp Bird Observatory, located just outside Magee Marsh in Oak Harbor. Founded in 1992, this independent, non-profit organization is dedicated to bird research, conservation and educational programs for the public. The 10-day Biggest Week in American Birding event has helped earn this birding hot spot an excellent rating from guests of TripAdvisor.com.
Looking for even more spots to birdwatch? Check out our new webpage dedicated to birding at SHORESandISLANDS.com/birding. There you will find maps to our local "hot spots," our annual Birding Guide, the eBird Trail Tracker – where you can see in real time what birds are being spotted and where, and much more. With so many great birding destinations to choose from, just imagine the birds you could add to your life list by visiting Ohio's Lake Erie Shores & Islands.