Autumn in Ohio's Lake Erie Shores & Islands is a lovely time to visit. While most consider this resort destination a summer respite, fall welcomes temperate weather for outdoor activities, an abundance of events, and attractions that are open year-round. Here are five great couples' getaway ideas to consider for a fun fall weekend at the lake.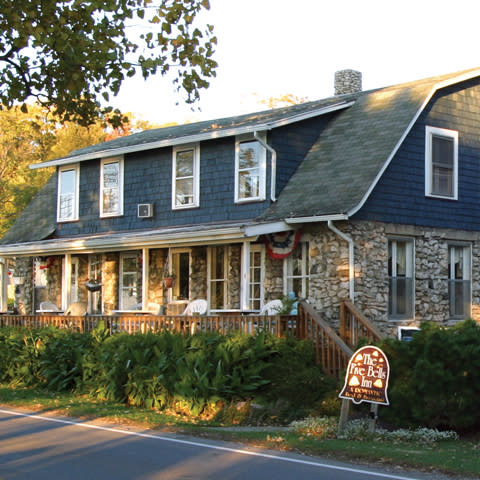 Winery Tour
Suggested lodging: a romantic Bed & Breakfast inn
What could be more romantic than strolling through a picturesque vineyard or cuddling up in front of a roaring fire with a glass of vino? The Lake Erie Shores & Islands wine trail offers more than a dozen wineries, many available for tours and all with tasting rooms. Autumn is harvest season so you may even be able to see production in action. Some wineries offer full dining menus to complement your sampling and live entertainment throughout the season. Consider an escorted winery tour for the ultimate experience.
Culinary Adventure
Suggested lodging: a modern condo rental with full-kitchen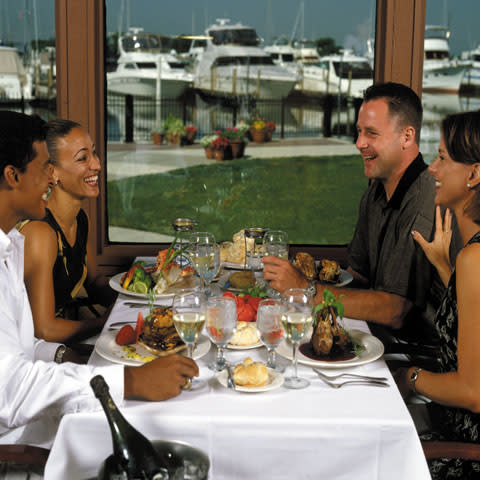 Embark on a culinary adventure along the shores. Enjoy white-tablecloth dining at one of many fine restaurants in the area or sample local cuisine, such as just-caught Lake Erie perch and walleye, at a number of local pubs and fish shacks. A craft beer or spirits-tasting at a brewery or distillery is a great complement to any foodie journey. Fancy yourself a home chef? Consider a class at the Culinary Vegetable Institute, where you can learn from top chefs who work effortlessly farm-to-table. Then, visit a neighborhood farm market for fresh produce or pick-your-own ingredients at an orchard. Finalize your foodie finds at a local specialty food store where you will find international fare and then head back to the condo and pretend you're on a reality cooking show. Don't forget to pick up a bottle of local wine to enjoy. Bon appétit!
Thrills and Chills
Suggested lodging: one of Sandusky's indoor waterpark resorts
What could bring a couple closer than sharing an exciting thrill or the scare of a lifetime? For traditional thrill-seekers, Cedar Point is open for HalloWeekends through the end of October with all of its record-breaking coasters including the newest dive coaster, Valravn. Or, plummet down an exhilarating water slide at one of the area's five indoor waterparks. Another invigorating experience is zip-lining through the tree tops – what a great way to enjoy the changing colors! If you prefer to get your heart racing being chased by zombies, werewolves, and witches the Shores & Islands region has plenty of spooky attractions as well. Head back to Cedar Point's HalloWeekends for Haunt – an after-dark experience with scare zones and haunted houses. Or visit the award-winning Ghostly Manor and their seasonal Lake Eerie Fearfest, which includes four additional haunts.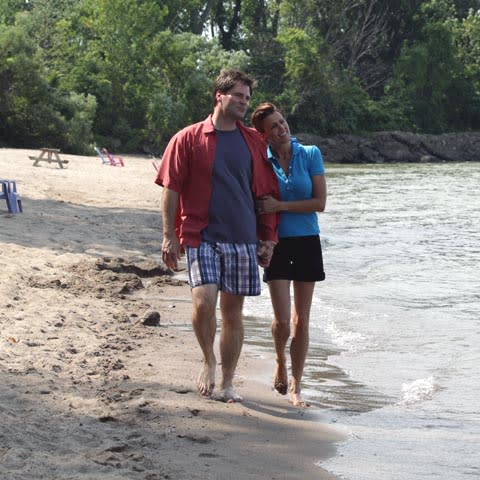 The Great Outdoors
Suggested lodging: tent or RV campground
One way to enjoy time together is often a quiet walk in the woods or stroll on the beach. Or perhaps you enjoy more active pursuits. Trails for hiking and biking abound at state parks and nature preserves, local MetroParks, and wildlife areas. Take a bike over to the islands for a unique shoreline tour or abandoned quarry trail. A number of race events are scheduled throughout the fall for the casual or serious running athletes. Design a getaway weekend around accomplishing a personal goal. Don't forget another popular Shores & Islands activity is fall fishing; charters are still available and experienced captains can take you to where the fish are biting. End your day of adventure with a campfire and take in the stars above, away from city lights.
Beacons of Light
Suggested lodging: a cozy waterfront cottage
Celebrate the season with a coastal adventure exploring Lake Erie's lighthouses. Did you know there are half a dozen in the Shores & Islands region alone? Spend a few days discovering these beacons of light and their history guiding maritime explorers. From Vermilion to Port Clinton, lighthouses are some of the area's most popular sites. Consider visiting for sunrise or sunset because Lake Erie lighthouses also make superb photo spots. You'll need to take a ferry to Put-in-Bay if you truly want to see all of the Shores & Islands lights, as the South Bass Island Lighthouse resides within the lake. Don't miss a stop at the Maritime Museum of Sandusky to learn all about Lake Erie and its functions as a shipping port, fishery, and recreational haven.
The great thing about Ohio's Lake Erie Shores & Islands is you can always choose-your-own-adventure, just like the books of your childhood. With so much to experience, there are plenty of getaways to be had. Begin your journey at SHORESandISLANDS.com to explore area attractions, lodging packages, and discount offers.