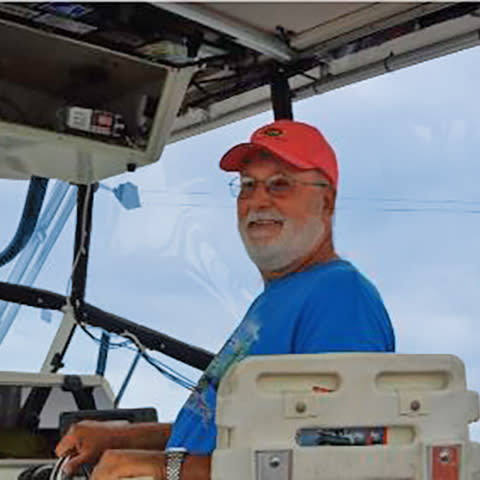 Updated October 2020
The Lake Erie Shores & Islands region lost a true legend in October 2020 with the passing of Capt. Dave Spangler. In addition to being a loving husband, father, and grandfather, Dave was a friend to all and a tireless advocate for a healthy Lake Erie. Dave graciously helped us with this post back in 2008 in hopes that it would inspire people to go fishing. We present this blog in his memory. Thank you Capt. Dave. You will be missed.

Lake Erie is the Walleye Capital of the World, and for good reason. Did you know that this year there are an estimated 100 million walleye in Lake Erie? With fishing being one of the most popular activities to enjoy in the Shores & Islands region, we decided to drop anchor and talk with charter boat captain Dave Spangler to learn a little more about himself and how to enjoy a day on the lake with your line in the water.
Q: Tell us about yourself.
A: My name is Dave Spangler and I have been a charter boat captain for 26 years. I grew up in a small town just outside of Defiance, Ohio. When I was young, I would go fishing on the Maumee River. I didn't know about fishing in Lake Erie until a friend of mine took me out on the lake. From that moment on, I was hooked!
Q: What made you fall in love with Lake Erie?
A: I enjoy taking people out on the lake. Fishing is a great way for people to get out, enjoy the  outdoors and the water. Every fishing location in the world has its unique way of doing things. From ways to catch fish to different techniques and bait used. I just really enjoy fishing Lake Erie. People know the reputation of Lake Erie and no one can compare with us for fishing. We have the best walleye fishing in the world!
Q: How would someone plan a fishing trip on the lake?
A: The best way is to contact a licensed fishing charter boat captain. There are 720 charter boat captains in Ohio, making it the largest fleet in North America! A majority of those captains fish in the western basin of Lake Erie. That's the area along the Ohio shore, from the Toledo area over to Marblehead and Sandusky. You can choose from one to six total people on your boat with you. Most charters run April 1 through November 1. Right now is the best time to go walleye fishing. Later in the year, around September and October, is the best time to catch yellow perch.
Q: What would I need to bring with me?
A: Most charter boat captains will supply all of the fishing gear, including fishing poles, bait, lures, etc. We even provide a cooler for your catch until we return to the dock. Also, most people bring their own snacks, drinks (plastic bottles only), and a change of clothes. It is always good to dress in layers for a day on the lake. It can get cold, especially early and late in the season. A typical day is usually seven hours, dock to dock, but we can customize your trip. We tend to leave at 6 am and return back to the marina around 1:30 pm.
Q: Anything else someone should know before setting up their trip?
A: It is always good to plan ahead. So the sooner you know your dates of visit, the better. Also, each person 16 years and older needs to have a current, valid fishing license from the state of Ohio. You can purchase one online at wildohio.com. You can buy a one-day, three-day or year-long license. You can also purchase a Lake Erie Charter Fishing License for only $11. It has to be printed and is good for one day.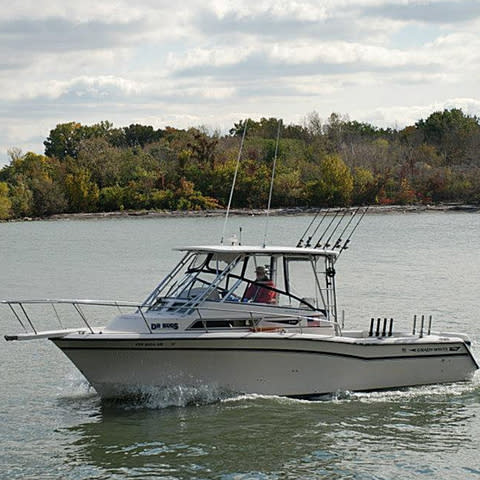 Q: Any last tips?
A: Book your trip now! The walleye population is really 100 million. That number has never been this high! And the future looks promising for many, many years. Plus, perch and walleye are both great to eat! Even people who don't like fish like them both.
To learn more about the charter fishing opportunities in the Shores & Islands region, check out our Boating and Fishing pages here and here.