Published May 2018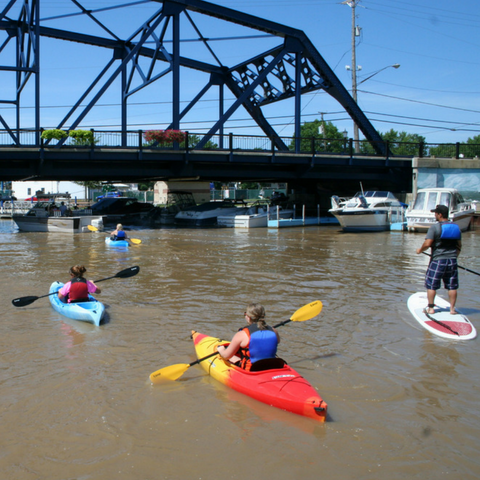 Paddleboarding, canoeing, and kayaking are three of the most popular ways to enjoy a day at the lake. But how do you even begin when you've never done any of those? Below are frequently asked questions to get you started and make your trip safe and enjoyable...

Do I need previous paddle experience?
No paddle experience is necessary. There are a variety of options to suit all experience levels and guides can teach basic paddling techniques.

Do I need a lifejacket? Are they provided?
Yes, lifejackets are provided and should be worn at all times. Ohio Law states that children under 10 years of age must wear a properly sized life jacket when on boats less than 18 feet in length. 

Is there a chance I might get wet?
Yes, prepare yourself for the chance that you might get wet. 

Is there an age requirement?
To operate a canoe or kayak without supervision, you must be 12 years old. Paddlers who are under 12 may operate a canoe or kayak as long as they under the direct audible and visual supervision of a person who is 18 years of age or older. Participants under age 18 must also have written consent from a parent or legal guardian.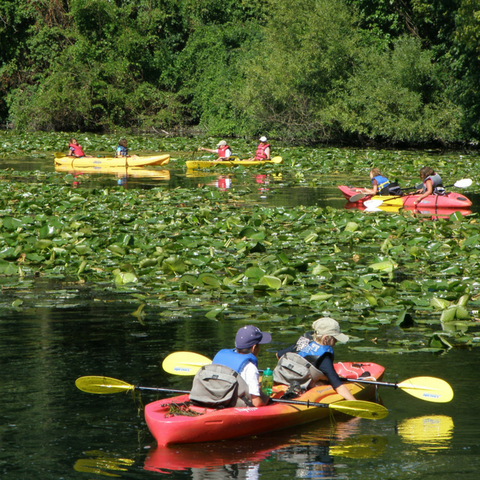 What should I bring with me?
Bring sunscreen, eyewear, and plenty of fluids. Wear a bathing suit, shorts and a t-shirt with sneakers or water shoes on a warm summer day. In spring or fall, dress in layers. Bring a towel and an extra set of clothing to change into after your trip. A waterproof bag or box is great for storing keys or a cell phone. Storage may be provided at rental locations.

Can I paddle alone?
No, it is never recommended to paddle alone. 

Can I bring my dog?
Yes. Just be aware that some dogs do jump out of the boats, and you should be prepared to get them back in. It isn't recommended to tie your dog to the boat.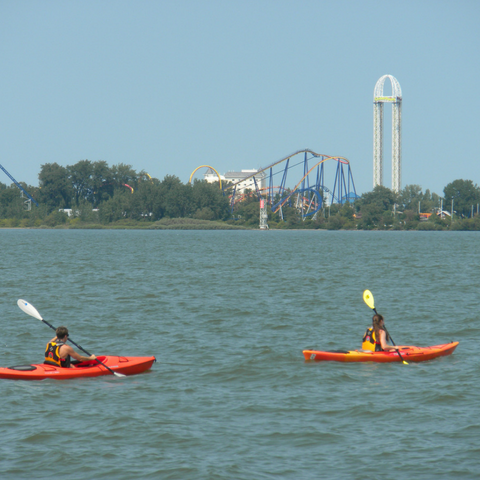 Where can I rent a kayak, paddle board, or canoe?
The Paddle Shack, Sawmill Creek Watercraft Rentals, Kelleys Island Kayak Rental, Put-in-Bay Watercraft Rentals, Lakeside Chautauqua Watercraft Rentals, Lakevue Marina, Put-in-Bay Watercraft Rentals, The Coupling MetroPark, Portage River Paddling Company, Bay Paddleboarding, Kayak The Bay, LTD, North Coast Parasail & Water Sports , Paddle & Climb, Sandusky Bayshore KOA Holiday Campground, and West River Paddling Co.

Been out on the lake before and have your own equipment? Check out the new Lake Erie Islands Water Trails Brochure. This guide provides information and tips on how to best enjoy the water trails around the Lake Erie islands.