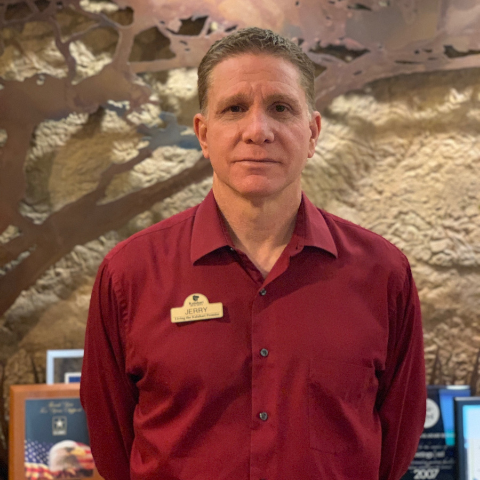 Published March 2021

Recently we sat down with our friend Jerry Simon, Director of Sales at Kalahari Resorts & Conventions, to chat about his job, his life, and the opportunities of selling meetings and conventions in a post-pandemic travel economy.
LES&I: Tell us about your professional role with Kalahari Resorts & Conventions. What is your title, what do you do, and how long have you been in that job role?
JERRY: After 20 years in hospitality group sales in Northern Ohio, I joined Kalahari Resorts & Conventions in 2011 as the Assistant Director of Sales, eventually taking over as Director of Sales. My primary responsibility is leading the sales and catering teams that provide group business at the resort via building relationships, promoting the magnificent convention center, contracting, and providing an experience beyond expectations for each group's guests.
LES&I: What is your favorite part about your job?
JERRY: There is nothing better than developing a client relationship, then watching that client walk away with a great experience. I get a tremendous amount of fulfillment by working with, and developing our internal team members to be the best they can be. At Kalahari Resorts, internal talent development is a key to success. It's great to see a team member develop and progress into higher roles within the organization.
LES&I: What is the outlook for meetings and conventions at Kalahari Resorts in 2021? What are you looking forward to, business-wise?
JERRY: Through the last 12 months of the pandemic, when all our convention business slowed down, the sales/catering teams were able to adjust by securing non-convention group business.  Kalahari Resorts appeal to a wide range of organizations, so it has been a matter of being adaptable and shifting gears in order to accommodate these segments. Now that we appear to be approaching healthier times, our traditional conference and convention services are beginning to focus back on meetings. There is a lot of pent-up demand and people want to get back to meeting in person. Thus, contracted conferences and conventions for the remainder of the year are projecting to be very strong.
LES&I: How, in general, has the COVID-19 pandemic changed the meetings/conventions industry? How is Kalahari Resorts preparing to safely host meetings and groups, taking in to consideration state, local, and health department guidelines?
JERRY: The pandemic has certainly changed the meetings industry, likely in a permanent way. The ability of venues to safely host events is the primary topic of conversation these days, and will continue to be.  Obviously, the health and safety of attendees continues to be the number one priority for planners. I take great pride in the fact that Kalahari Resorts & Conventions, as a brand, developed strong health and safety protocols as a result of the pandemic. The protocols are ever evolving based on recommendations from state and local health departments, focusing on all aspects of our resorts. We continue to receive very positive feedback from our clients as we provide a healthy and safe environment for their attendees.
LES&I: How is Kalahari Resorts, on the leisure side, prepared to safely host guests to enjoy the resort and its amenities? Will any new attractions or resort features be coming online this year?
JERRY: The health and safety of our guests is always our top priority. Our protocols are prominent on our website and throughout the resort, and are a testament to our guest commitment. We recently opened Sortino's Italian Kitchen as one of our newest signature dining experiences. Of course, most locals are familiar with George Sortino and the original Sortino's, but we are quite proud and honored to partner with George to expand his iconic dining experience to our Pennsylvania, and Texas resorts. Meanwhile, other exciting projects and additions are on the horizon at the resort, and we encourage everyone to keep an eye on our website and social media for new updates!
LES&I: Tell us a little more about yourself. Where are you from? Where do you live now and who is in your household? What activities do you enjoy in your free time?
JERRY: Having grown up in the nearby small town of Monroeville, and currently a resident of Norwalk, I am fortunate to have landed a great career close to my roots. I reside with my lovely bride, Kristy. We have 3 grown-up daughters, all living in Ohio, along with one grandson, Lincoln. I enjoy spending my non-working hours with family and friends and enjoy taking on obscure hobbies - the most recent being the restoration of an 1894 sleigh to coincide with my annual Christmas display.
LES&I: What is your favorite thing about living and working in the Lake Erie Shores & Islands region?
JERRY: The region is home and I take great pride in what we have to offer our visitors.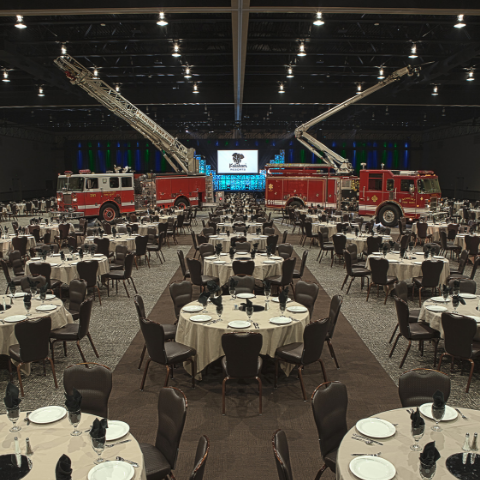 LES&I: If you had friends visiting from out of town, where would you take them?
JERRY: Kalahari Resort of course! And the local Eagles Clubs!
LES&I: Perch or pizza? Where is your favorite place for either?
JERRY: Pizza (I'm not a fan of seafood)! My fave is Cameo Pizza - You rock Matt Keech!  Kalahari also has a great Wisconsin style pizza!
LES&I: Anything else to add regarding how to enjoy the region "like a local?"
JERRY: Hang with my bride and me...we'll show you all the great "off-the-beaten-path" landmarks in the area. You never know where the wind will take us!