Enjoy a relaxing Sandusky Bay or Lake Erie islands cruise aboard the iconic Goodtime I, sailing from Sandusky, Ohio. With the line offering a variety of cruises and excursions, you'll love touring the shoreline while enjoying amazing sites along the way.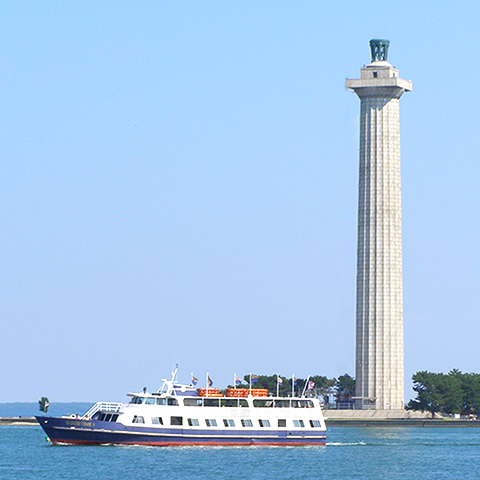 Cruises in 2021 almost didn't happen due to expensive repairs needed when the boat went for annual maintenance. The cruise line, a popular summertime attraction for more than 30 years, announced they would not be able to pay for the repairs and would have to forfeit the season. Luckily, a grassroots fundraising effort sparked by fans of the boat, coupled with private donors, a grant from the City of Sandusky, a loan, and a discount from the shipyard inspection costs, was able to have the Goodtime back and sailing from Sandusky's famed Jackson Street Pier by mid-July.
Goodtime offers a number of regular cruises, some family-friendly and some meant for the 21-and-over crowd.
Through September 1, you can partake in a Sandusky Bay Sunset Cruise on Tuesdays and Wednesdays at 7 pm. This lovely evening includes onboard live entertainment, as well as the opportunity to purchase Sandusky's legendary Cameo Pizza by the slice or by the pie. With gorgeous views of the shore and city skyline, Cedar Point amusement park, Marblehead Lighthouse, and the chance to witness an amazing sunset, this cruise is sure to delight young and old.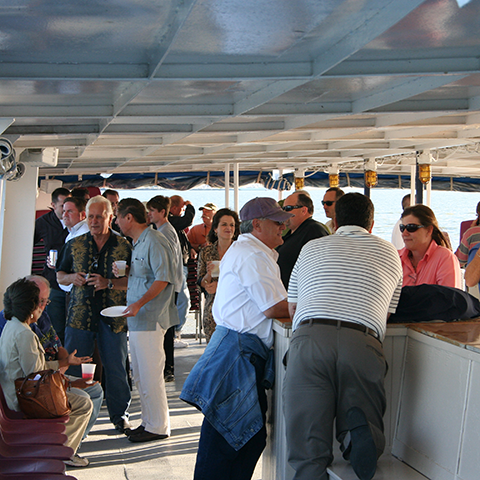 On Saturdays through the end of August, take advantage of the Daytime Island-Hopping Cruise, which departs at 9:30 am and returns to port at 6:30 pm. Along the way, enjoy a narrated historical tour of the region with stop-overs at both Kelleys Island and Put-in-Bay/South Bass Island. This cruise is a great opportunity to experience a bit of both islands and learn a few things about the region, all while enjoying amazing sites. Groups of 20 or more persons can take advantage of the daytime island-hopping cruise as well, where onboard lunch can be arranged along with a narrated tram tour for the group at Put-in-Bay.
Thursday, Friday, and Sunday events are geared to those cruisers age 21 and older.
On Thursday evenings, the boat remains docked at Jackson Street Pier, but opens its onboard bar for the weekly Party at the Pier live concert series. Sandusky's recently introduced DORA, or downtown outdoor refreshment area, allows patrons to order beverages to-go and walk around the pier with drink in hand.
Friday nights are reserved for the renowned Friday Night Party Cruise! Adults won't want to miss this fun cruise which features a DJ and dancing. The cruise departs at 9 pm and returns to the pier at midnight after cruising around Sandusky Bay. It's like a moving dance club and is available through September 3rd.
Sunday Funday Party Cruises are offered on Sunday afternoons, departing at noon. This cruise, similar to the Friday Night Party Cruise in DJ entertainment and drink specials, docks for three hours at Kelleys Island, returning to Sandusky at 5 pm. This cruise is offered through the end of October, often with weekly themes, including Cleveland Browns football.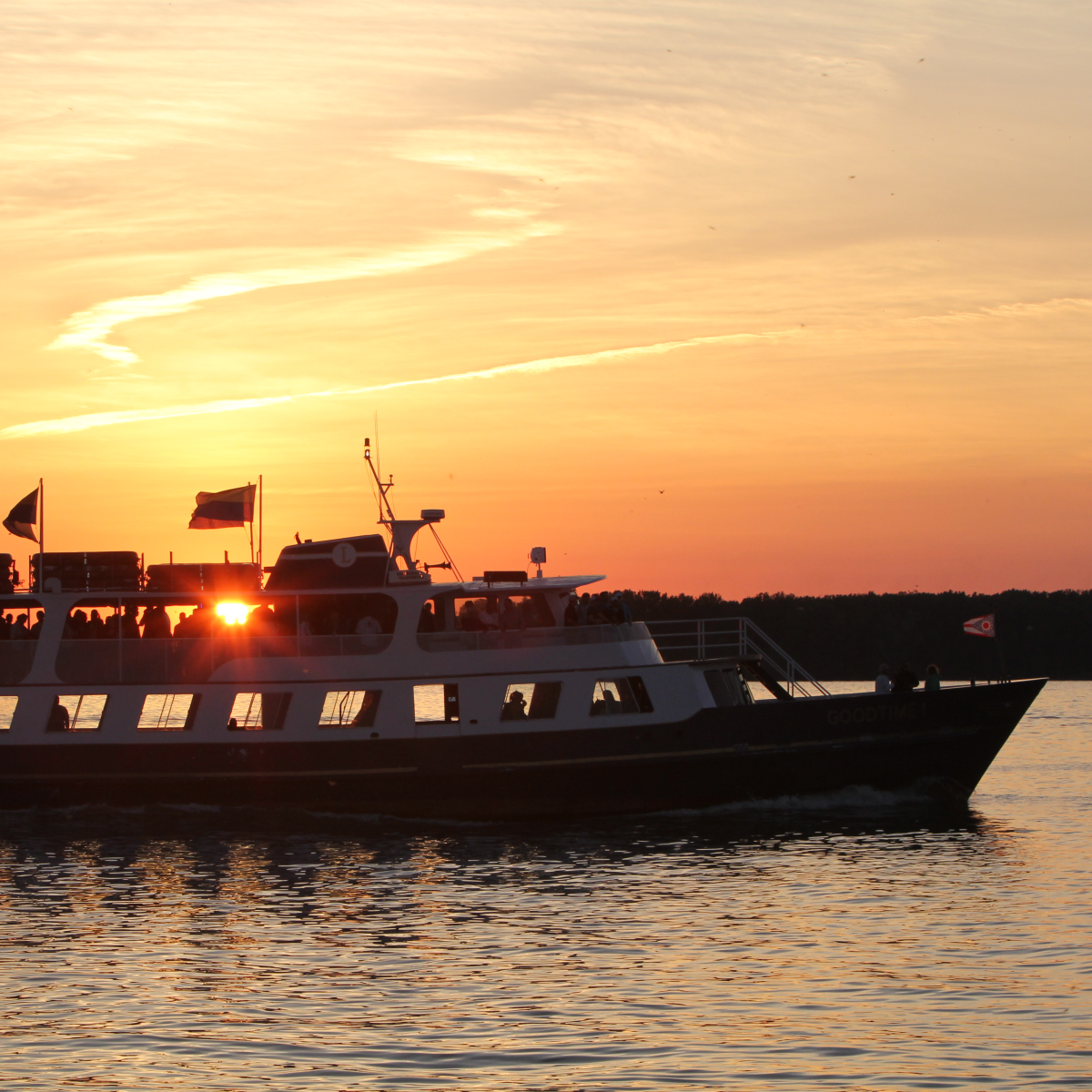 Special excursion cruises are presented as well! On Wednesday, August 25 and Thursday, August 26, the Goodtime will run a special party cruise to Put-in-Bay for the annual Bash at the Bay Country Music Fest, this year featuring Blake Shelton and Keith Urban, among other performers. This cruise departs Sandusky at 2 pm and departs the island one hour after the concert ends. An Ohio State party cruise is scheduled for Saturday, October 9, and a Halloween cruise is scheduled for Saturday, October 22.
Downtown Sandusky offers plenty of free parking within walking distance to the pier and there is a drop-off available for those with mobility issues. The boat is ADA accessible and is also available for private rentals for events such as weddings, anniversary parties, and reunions. Reservations are definitely recommended for cruises, and the schedule is subject to change.
What Goodtime I cruise will you experience this year? There's so many to choose from, and we're looking forward to many more summers of amazing cruises. No matter your selection, it's sure to be a GOOD TIME!