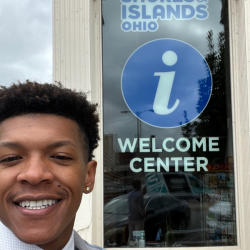 Meet Dayton Barnett, new Social Media Manager for Shores & Islands Ohio. Dayton recently started with the organization while simultaneously working at Cedar Point through HalloWeekends. Here, we get to know him a bit better and see what he thinks about becoming a "local!"
S&IO: Tell us about you, your family, your education, etc.
Dayton: I'm 22 years old and I'm from Cleveland, Ohio. Specifically, the suburb of Solon, where my parents still reside while my brothers and sisters attend OSU, Tri-C, & BGSU. I myself, graduated from Bowling Green State University with a degree in Resort & Attraction Management, a partnership education program with Cedar Fair. I gained a lot of unique hands-on experience in the tourism & attraction industry. I now live in Sandusky and continue to work at Cedar Point as the Operations Manager for SweetSpot.  Ironically, social media was not my thing until 2019, where at 19 years old I became "DashofDayton" - viral social media baker and entertainer.
S&IO: What makes the Shores & Islands region an attractive location to relocate to for work?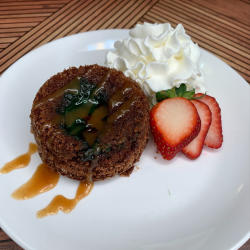 Dayton: I think the region is attractive for relocation because of the growth to come. I believe many efforts are being taken by the biggest players to show that the region is a year-round location while building for that purpose.
S&IO: What about the Social Media Manager position attracted you to working for Shores & Islands?
Dayton: I loved the idea of pursuing this position because I would get to do the one thing I know how to do best for work while also being required to go have fun in the city. I can't think of a better excuse to go out into the communities and collaborate with the business, programs, and members in promoting our locations and cities to express why the region is the place to be.
S&IO: What are you looking forward to about living and working in the Shores & Islands region?
Dayton: I'm looking forward to creating a deeper connection with the community as Dayton the social media manager and as DashofDayton. As D.O.D it is my mission and personal goal to use my skills to build to a level where I can help make an impact in my community. Not only do I get to live in the region as a resident, I get to directly support and highlight them in my position.
S&IO: What specifically, job-wise are you looking to accomplish in the position?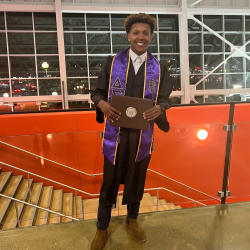 Dayton: I'm looking to increase our engagement overall at a steady pace while also bringing a new energy to our audience in our content and presentation. Doing so, I hope to reach younger audiences. The challenge is to not get too far ahead too fast, so that our current audience doesn't feel left behind and the content is still understandable and enjoyable for everyone.
S&IO: What are you looking forward to experiencing or learning more about within the region?
Dayton: I'm excited to learn more about community members themselves and what keeps them here or returning.
S&IO: What are your hobbies and/or what do you do when you're NOT working?
Dayton: The fun part about my life is that I do everything I love for both work and fun. As DashofDayton I'm always creating content, aka making desserts. To balance all of the dessert I eat daily, I love to workout at the gym and stay active. Fun fact: I can do cool tricks with a jump rope. I'm also decently musically inclined. I sing a lot, have played trombone through middle school, high school, and parts of college, and also play keyboard when I have some time. As a social media content creator, you're always working. But we all know, "if you do what you love, you never work a day in your life."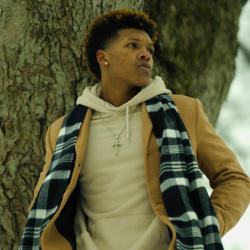 S&IO: If you had friends visiting from out of town, where do you think you would take them?
Dayton: It would depend on the season obviously, but I would have to take them to Cedar Point in the summer along with Put-in-Bay. If it was towards the fall, I would love to take them to some of our many festivals we have going on.
S&IO: Perch or pizza? And where is your favorite place for either?
Dayton: Pizza – I'm partial to a traditional Domino's. It's the crust for me. In my defense, I haven't had a chance to sample much of the local pizza yet.
S&IO: Lake or land? Would you prefer spending time on the water or by the shore?
Dayton: Lake – I would love to have more time to jet ski, parasail, go boating…everything water.
S&IO: Anything else to add regarding becoming "like a local?"
Dayton: I'm very welcoming and am very excited to get to know the community. So, if you ever see me around be sure to say hi!
Click here to watch Dayton's introduction video on Instagram!
Dayton can be reached at dayton@shoresandislands.com.