Marblehead's Red Fern Inn at Rocky Point Winery – A Small Business Success Story
By Kim Redfern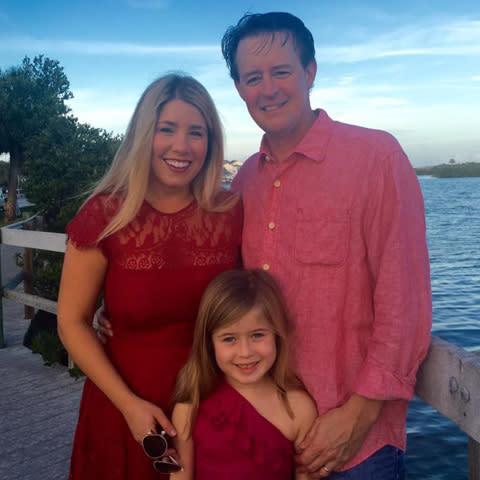 My husband and I decided long ago that a winery would be a great addition to the Marblehead area. Located at the eastern tip of Ottawa County, Ohio, Marblehead is part of the Lake Erie islands appellation region -- a microclimate famous for its grapes and wines. It's also close to all of what the Shores and Islands region has to offer. The only question we had was where in Marblehead we would locate our new venture. So we did what any one else would do; we sat in a parking lot of a vacant 1893 school building and counted the cars that drove by on a humid week day in July 2014. We stopped counting at 500! Several weeks later, we completed the paperwork and purchased the native limestone building that sits prominently on Main Street in the center of the village. The grand old building has been home to an elementary school, a lumber company, restaurants, and most recently shops. We named our new business The Red Fern Inn at Rocky Point Winery. Rocky Point was the original name of the Marblehead area and recommended to us by local historian Dianne Rozak. We made some additions to the interior including adding four condominium-style hotel rooms and wine-making equipment while totally changing the exterior patio and back yard. Original paintings by local artists and gallery owners Rick Dziak and Bailey VanKirk are featured throughout the winery and Bailey's artwork also appears on our wine labels. With preparations complete, we welcomed our first inn guests in January 2015.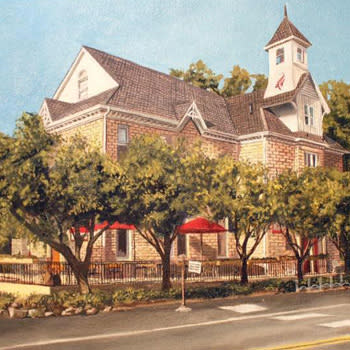 Many of our wines originate on North Bass Island, the northernmost American island on Lake Erie. Also known as Isle St. George, North Bass has over 40-acres of grapes which are tended by some of the dozen or so year-round residents. After careful harvesting, the Riesling, Cabernet, Concord, or Catawba grapes make a trip across the lake and then are crushed and fermented. Winemaker Claudio Salvador of another local winery, Firelands Winery, puts the final touches on our vino - turning juice into wine. And with that, the bottles are stocked on shelves where they await our visitors.
 
The Marblehead Lighthouse is just down the street from the winery and Lake Erie only a block away. Visitors to Rocky Point Winery can taste seven great wines and enjoy the welcoming back yard. Live music, fire pits, corn hole, and cheese plates will make your afternoon or evening complete. And for our inn guests, complimentary use of bicycles and a bottle of wine also await.

The Red Fern Inn at Rocky Point Winery is open year-round with seasonal operating hours. Visit us on Facebook for entertainment schedules and discount room specials.