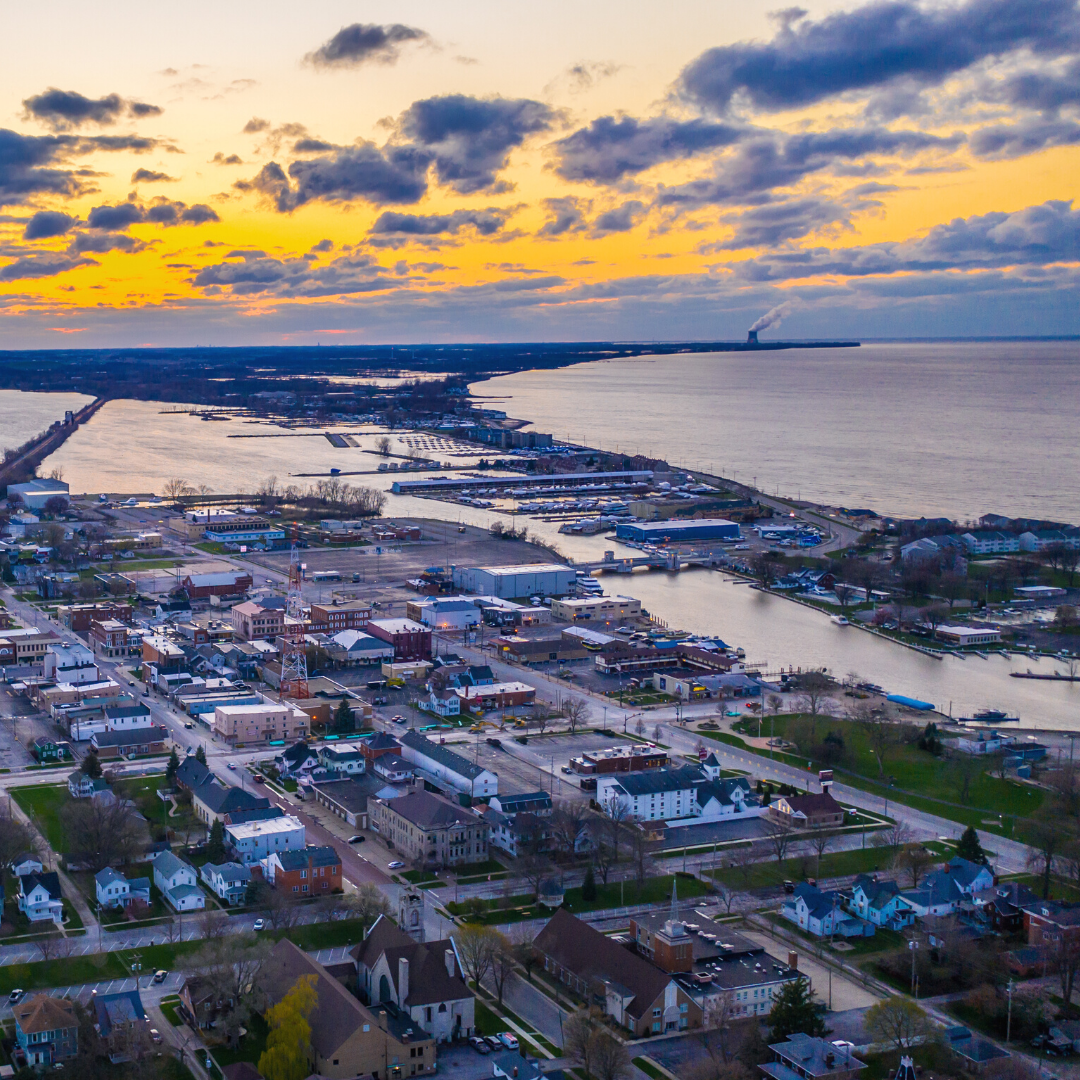 Updated August 2021
Downtowns are thriving. The resurgence of the American town business district as THE place to go for shopping, dining, and entertainment is apparent in the Lake Erie Shores & Islands region. Many of our towns are experiencing a renaissance of sorts, with new unique and specialty stores, locally-sourced restaurants and bars, plus the addition of craft beverage-makers. Downtowns are drawing people in with their variety of outdoor festivals and events, art walks, and live-music performances. So, "forget all your troubles, forget all your cares," and head downtown with us!
Downtown Port Clinton is becoming established as an entertainment district, with a variety of restaurants and bars, as well as eclectic and unique shops, and a variety of special events.
EAT & DRINK
The city recently adopted a "designated outdoor refreshment area," pursuant to the Ohio Revised Code. Known locally as the Main Street Port Clinton Outdoor Refreshment Area, or MORA, it means that visitors to participating downtown establishments who are age 21 and older are now allowed to drink alcoholic beverages outdoors within specifically designated boundaries around downtown Port Clinton from noon to midnight, seven days a week, year-round. Main Street Port Clinton sponsors the program, which provides specifically designated cups for the purpose of taking your drink with you when you leave. Signs indicate boundaries and the program rules are listed on the cup. After a drink is purchased, the cups cannot be carried into a different participating establishment (there are currently 13 businesses), but can be taken into other "MORA-friendly" locations, such as retailers where food and drink are not sold. The MORA is designed to make the downtown district more guest-friendly and encourage customers to patronize multiple businesses.
The welcome addition of the MORA, has created a new downtown eating area known as "Meals on Madison," or M.O.M. When downtown eateries were limited to offering carry-out, due to state-wide COVID-19 restaurant restrictions, the idea for a special area downtown area where guests could sit down and enjoy food from local restaurants, such as Clinton House or Rosie's Bar & Grill, was born. The 100 Block of Madison Street is now closed to auto traffic and filled with picnic tables, umbrella tables, Adirondack chairs, and other seating so that downtown visitors can shop, grab a bite to eat, enjoy a MORA carry-out beverage, and sit a spell. The M.O.M. district is open daily and offers live entertainment on Thursday, Friday, and Saturday evenings, as well as on Sunday afternoons.
SHOP
Downtown Port Clinton offers unique shopping from specialty stores, flower shops, clothing boutiques, souvenirs, and more. Be sure to visit the Put-in-Bay T-Shirt Company, sister-store to the island boutique, for all things Port Clinton, Lake Erie, and Put-in-Bay. Northern Exposure Gallery & Candle Co. offers nautical jewelry, gifts, and décor, as well as house-made soy candles. Guests can also create their own soy candles, choosing custom colors and scents. Craving something salty or sweet? Don't miss Great Lakes Popcorn with more than 30 delicious flavors as well as candy and gift baskets.
PLAY
Port Clinton's downtown is also home to several special events, such as the bi-weekly ARTWalks, sponsored by the Greater Port Clinton Area Arts Council, from May-August. The popular Riverfront Live music series, sponsored by the Port Clinton Area Chamber of Commerce, now takes place at the Meals on Madison area on Friday evenings to kick off each summer weekend.
SMALL-TOWN CHARM
If you enjoy small-town atmospheres, check out the other north and west Lake Erie Shores & Islands downtown districts in Oak Harbor, Elmore, Genoa, Lakeside, and Marblehead. Put-in-Bay on South Bass Island also boasts a thriving downtown district surrounding a park and filled with shopping, dining, and entertainment. Learn more about Put-in-Bay here.
Next week on the blog, we'll feature downtown Sandusky and other communities in the central and east Lake Erie Shores & Islands.