Published May 2021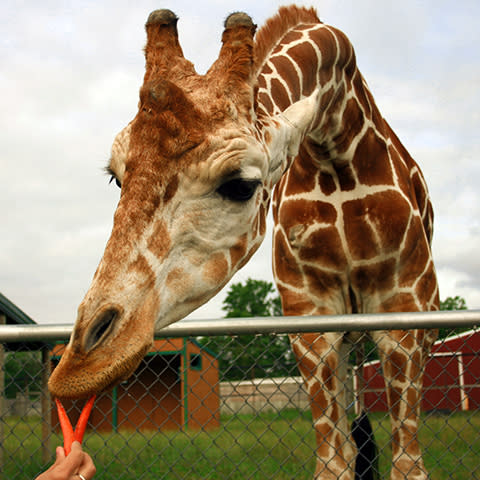 This National Travel and Tourism Week, celebrated May 2-9, 2021, we join thousands across the country to recognize the #PowerofTravel and its role in rebuilding our country. This year, the event recognizes the travel industry's role in bringing back our vibrant communities, restoring the U.S. economy, rebuilding our workforce, and reconnecting America.
According to the latest travel sentiment research from Longwoods International, a record 88% of American travelers are planning trips in the next six months. With the right measures in place, we can get people travelling again in a safe and healthy way. Destinations, such as Lake Erie Shores & Islands, that are easy "road trip" locations are an ideal way to step back into vacation travel.
So, what kind of road-tripper are you? Lake Erie Shores & Islands likely has what you're looking for and more!
Family Fun Adventure – If you're like Clark Griswold, you'll want to load up the kids in the family truckster and hit the road to some of the area's most loved attractions. Your family won't want to miss a drive through African Safari Wildlife Park, a waterfront photo-op with an iconic Lake Erie Love sign, an underground excursion at Seneca Caverns or Perry's Cave, and a stay at one of the Midwest's largest indoor water park resort. And, of course, your trip should culminate in a visit to an amazing amusement park (just be sure to check open dates and hours before you leave home!) Cedar Point has the world's best collection of coasters and thrill rides, along with spectacular live entertainment, and a gorgeous bathing beach on Lake Erie.
Back to Nature – If this last year just has you wanting to be outdoors and becoming besties with Mother Nature, the Shores & Islands region has a huge network of parks and natural areas, state parks, Metroparks, wildlife areas, woods, and green space. Consider a camping getaway under the stars or a canopy of trees, or stay at a cabin, cottage, or B&B within steps of an outdoor adventure. Road trip along the Lake Erie coast, or go off-road with a hiking or bike trail. Connect with local wildlife at a nature center or experience some of the country's best migratory bird watching.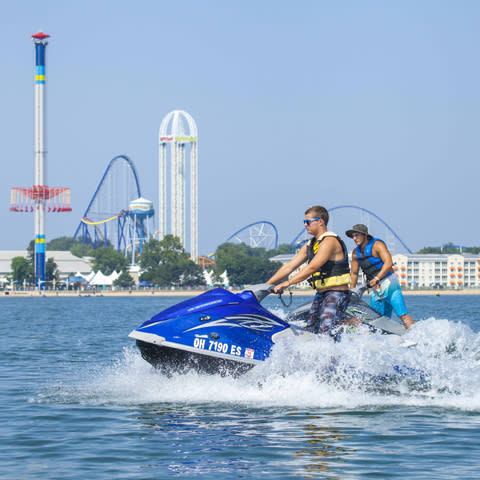 Foodie Frenzy – The locally-owned eateries of Lake Erie Shores & Islands are safely serving some of the region's best farm-to-table dining. Experience waterfront patios, unique cuisines, and local favorites – such as perch and walleye fresh from the lake! Nothing quite goes with delicious dining than wine and craft brews. Check out the local craft beverages available on the Lake Erie Shores & Islands Cheers Trail, but please don't "drink and road trip." While eating your way through the region, don't forget to leave room for dessert. From specialty baked goods to fresh-from-the-dairy ice cream, we'll indulge your sweet tooth.
Lake Erie Love – Didn't know you could road trip on the water, did you? Take your excursion to the lake and enjoy kayaking or paddle boarding along one of the Lake Erie Islands water trails or the East Sandusky Bay water trail. Or, trust your trip to the experienced fishermen and boat captains of the region and indulge in a charter fishing adventure. Rent a jet ski or take a parasailing ride to tour the coastline. Take in the sites with a relaxing cruise or ferry ride on the lake or bay. Or simply lounge with your toes in the sand while checking out all the area beaches.
Arts & Culture – If your road trip style is a little more refined, enjoy a variety of galleries, museums, and outdoor exhibits featuring sculpture and other art. Enjoy the natural beauty of horticulture at local gardens and arboretums. Enrich your soul with classes and lectures at Lakeside Chautauqua. Take in a musical performance – Firelands Symphony Orchestra and the Lakeside Symphony are both planning full seasons of outdoor shows. So be sure to pack a picnic blanket and a cooler of snacks to enjoy while listening to music under the stars.
Relax and Recharge Island-Style – Road trippin' on an island? Yes, you can! Drive your car, truck, SUV, or motor home right on to the ferry and let someone else take the wheel for your peaceful trip across the water to one of the area's popular and idyllic islands. Or, park that vehicle for a while on the mainland and take your road trip to a golf cart or bicycle to explore Kelleys Island, Middle Bass Island, or South Bass Island/Put-in-Bay. Once you're on that boat crossing over from the mainland, you'll feel a lot farther from home and your internal clock will reset to island-time, where time moves a little slower and schedules don't matter (except ferry schedules!)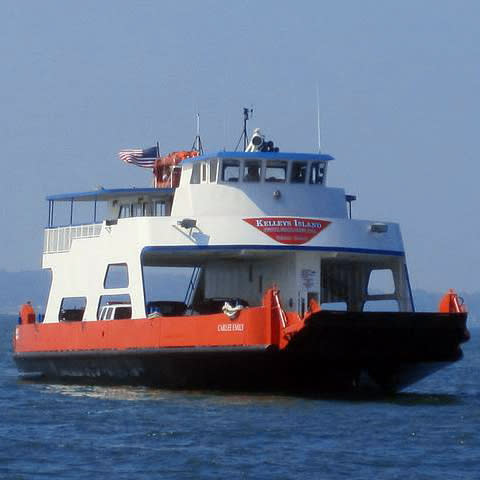 In celebration of National Travel and Tourism Week, Lake Erie Shores & Islands is sponsoring a Lake Erie RV Road Trip Giveaway. One lucky winner will receive a two-night RV adventure in the region, which includes a Neff Brothers RV Rental for two nights, a two-night stay at a campsite at Sandusky Bayshore KOA, four (4) adult one-day tickets to Cedar Point (reservations may be required, please visit cedarpoint.com for specifics), and $100 gift card to Dockside Café. The Lake Erie RV Road Trip Giveaway will run May 2-14, 2021. Sweepstake's entrants must fill out the online entry form. Click to read the complete contest rules and get ready to hit the road this summer!