Published April 2021
If you are fan of flora and fauna, or all things beautiful, you must make a visit to Schedel Arboretum & Gardens in Elmore, Ohio. This hidden gem is located right off the Ohio Turnpike, but you would never know it was there, just off the highway, waiting for you to explore.
Casual visitors will enjoy leisurely walks through Schedel's picturesque gardens. Features include a Japanese garden, a kitchen garden with many varieties of ornamental hot peppers, a world class bonsai collection, water gardens, perennial gardens, and dozens of flower gardens featuring nearly 10,000 annuals. All of this is dotted with unique sculptures, intended to demonstrate the harmony that exists between nature and the arts. Pieces on display include various mediums including stone, bronze, marble, granite, steel, and ceramics and have been created by local, national, and internationally-renowned artists. 
Tours of the gardens are generally self-guided. Visitors to the garden can begin their tour by stopping by the Brown Welcome Center, where they can pick up a tour book and map to guide them through the property. The welcome center also includes restrooms and rentable meeting/event space, as well as a wide range of soft drinks, beer, wine, and cocktails for sale, which may be carried onto the grounds. Guests can also visit The Overlook Deck, which features a rotating selection of cheeses, fruits, and assorted cracker plates. Picnics are not allowed on the grounds and no outside food or beverage is permitted. The Brown Welcome Center is fully handicapped accessible, including the restrooms. The grounds however, are not. But, with prior arrangement (at least 24 hours' notice) 1-, 3-, and 5-passenger golf carts, driven by Schedel volunteers, are available for senior citizens and those with mobility issues to visit the grounds safely.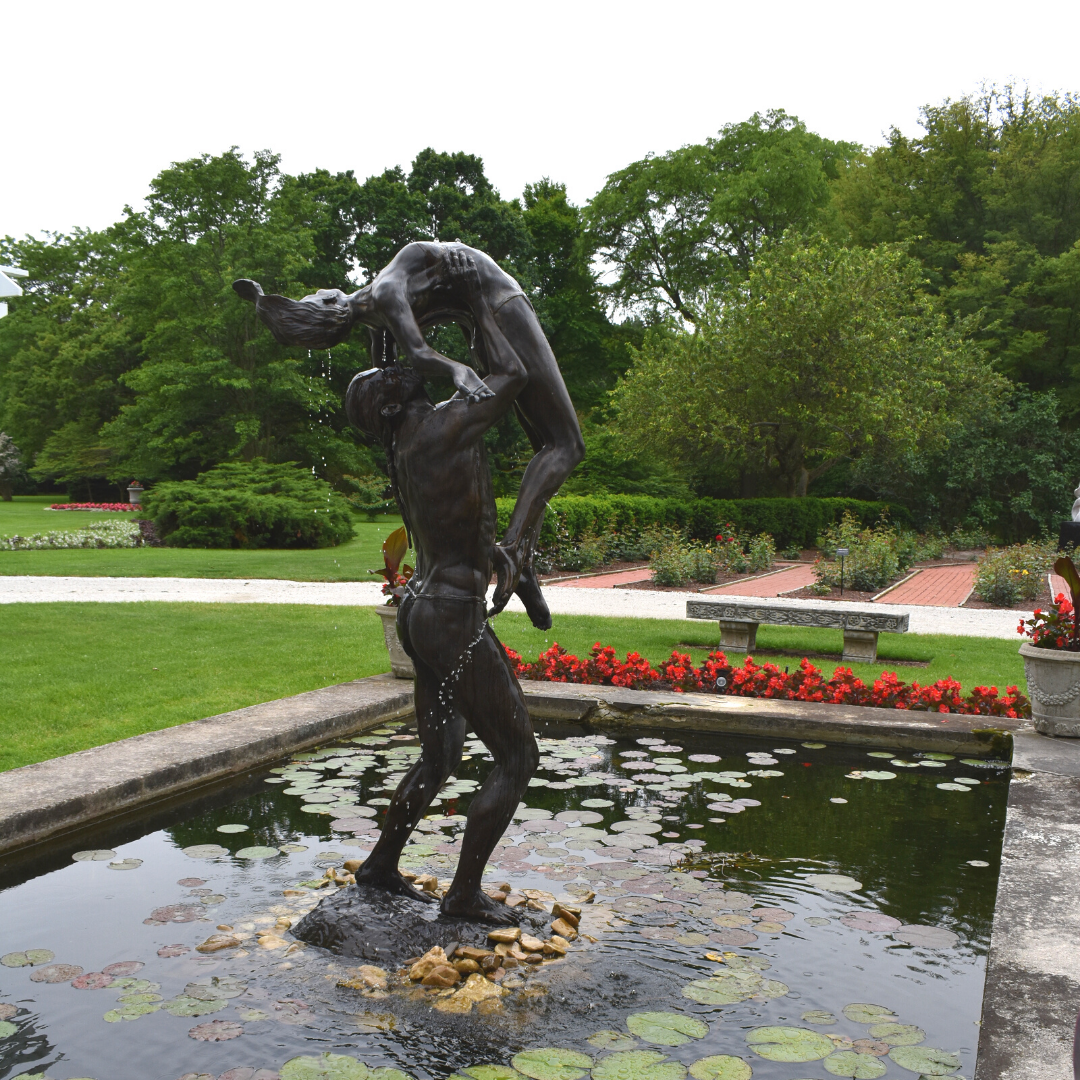 Pre-scheduled group tours are also offered by Schedel Arboretum & Gardens. Guided walking tours take approximately 60-90 minutes and a fee is charged, based on the number in the group. Tours are led by volunteer docents who are knowledgeable both of the plant life in the gardens and the history of the Schedel's, the original property owners who first planted the gardens. Golf carts that accommodate up to 13 persons are offered for those with trouble walking. Luncheons can be pre-arranged for groups as well.
New in 2021 is the onsite Blair Museum of Lithophanes, located in the manor house. The collection is the largest in the world consisting of some 2,300 pieces and is the only lithophane museum in the United States. Originally donated by collector Laurel Blair to the City of Toledo in 1993, the collection was housed in Mr. Blair's Old West End Toledo home until his death. In July 2020, that collection was donated to the gardens. Lithophanes are three-dimensional translucent porcelain plaques which when back-lit reveal detailed images.
These lovely gardens also make an incredible backdrop for weddings and banquets. Outdoor ceremonies for 20-300 guests can be set up on the grounds, as well as both outdoor and indoor reception space (indoor limited to up to 90 guests.) Wedding packages are available which include rental chairs, a changing area for the bride and her bridesmaids, and tents are available for outdoor receptions. The facility also provides a list of preferred vendors for such services as catering, flowers, photography, DJ, and others.
Schedel Arboretum & Gardens also offers a number of popular public events, including art workshops, gardening seminars, beer and wine tastings, summer kids' science and art camps, and more.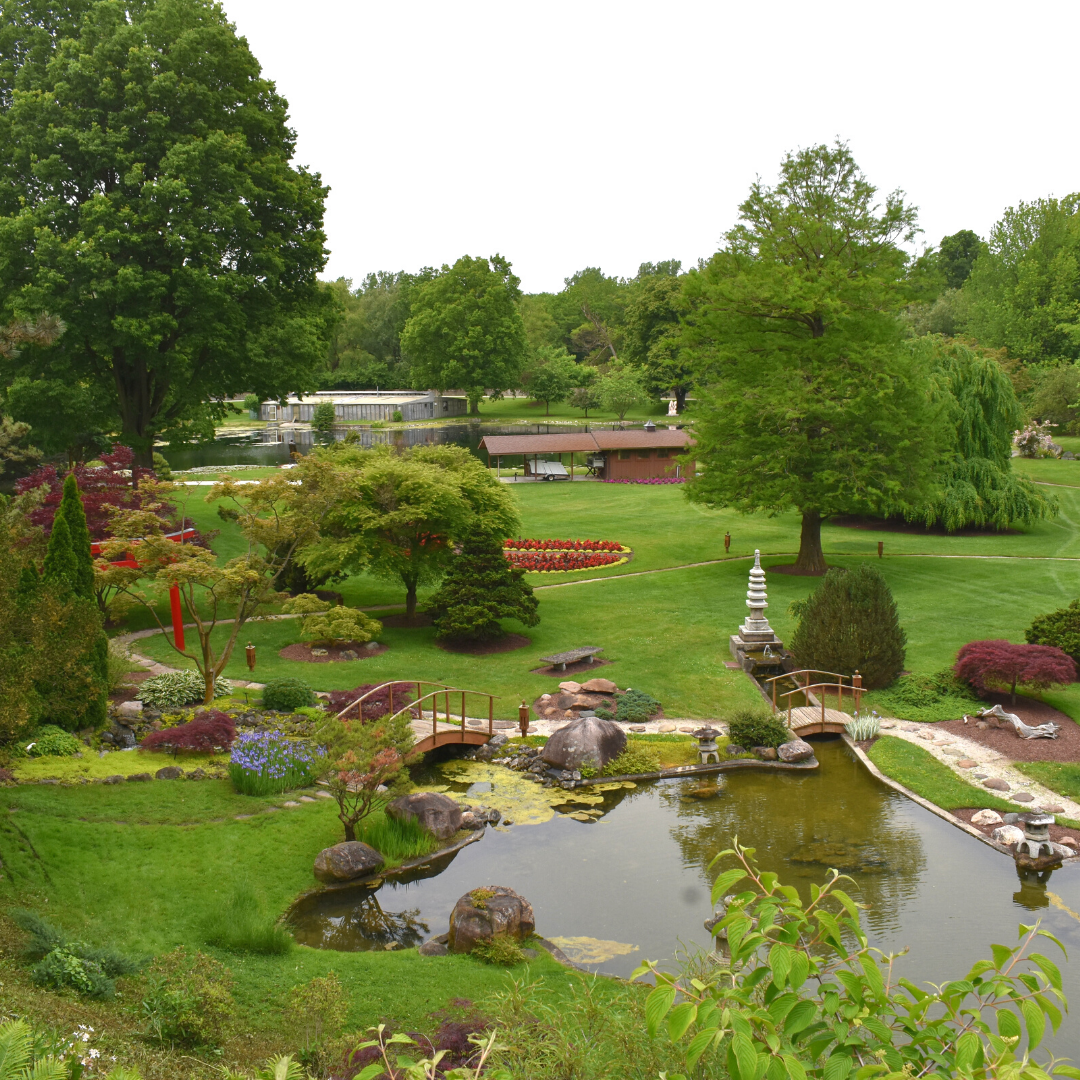 The gardens are open April – October, with the exception of some holidays and private events. Each month offers something unique to view, with the peak of the season being July. An admission fee is charged, with discounts available for seniors, children (5 and under are free), AAA members, or with the Shore Savings Card. Or, become a garden member and enjoy free visits all season. Pets are not permitted. Be sure to stop by the Garden Argosy gift shop, located in the manor house, before you leave!