Sandusky local Allie Schuster has been working at Lake Erie Shores & Islands this summer as a social media and public relations intern. Recently we chatted with her for our Like a Local series about her experiences working in travel and tourism at the height of the season and what a typical college kid loves about the region. Meet Allie!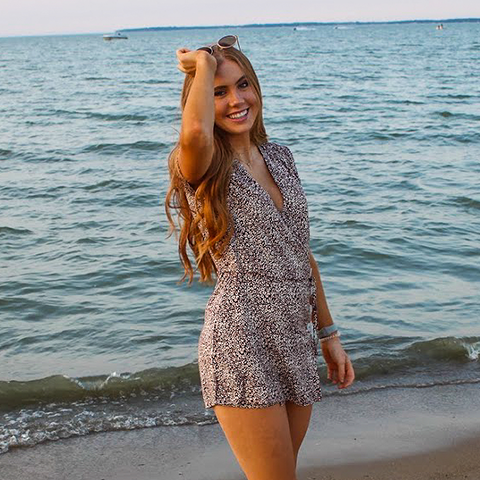 LES&I: First, tell us a little bit about yourself.
ALLIE: I've lived in Sandusky my whole life, graduating from Perkins High School in 2019. Now, I'm a rising Junior in the S.I. Newhouse School of Communications at Syracuse University, where I'm a Public Relations major. I've been lucky enough this summer to be selected as the social media and public relations intern here at Lake Erie Shores & Islands (LES&I), and I've learned so much!
LES&I: What made you pursue an internship with Lake Erie Shores & Islands?
ALLIE: Growing up by the lake, I've always had a deep appreciation and respect for what LES&I does to spread #LakeErieLove throughout our community, so I couldn't pass up the opportunity to play a small part in something so great! The area holds such a dear place in my heart and I was so excited at the prospect of further immersing myself in it and having a position where I could learn more about how wonderful the region really is. 
LES&I: What has been your favorite part about your position?
ALLIE: The exploring! Something I absolutely love is being able to go around to different parks, restaurants, and local businesses, immersing myself in the culture of the area, and constantly meeting amazing people. I feel like I learn something new every day, and I've loved the opportunity to get even more familiar with everything the region has to offer! Besides Sandusky, I never really knew much about the other towns within the region, so getting to learn more about how much each place has to offer has been really eye-opening.
LES&I: How will the skills you practiced in your internship help you with a future career?
ALLIE: I've learned so many valuable skills in so little time that I don't even know where to start! In my internship, I've been fortunate enough to have been given a lot of responsibilities that will look pretty similar to what I envision a full-time career in the field will be. For example, I help to run the social media, which has taught me so much about how important organization and interpersonal communication are within the field. I've also been lucky to be able to write some blogs as well, which has definitely sharpened my creative writing skills, as well as being able to improve on my public speaking through opportunities to speak on local radio stations!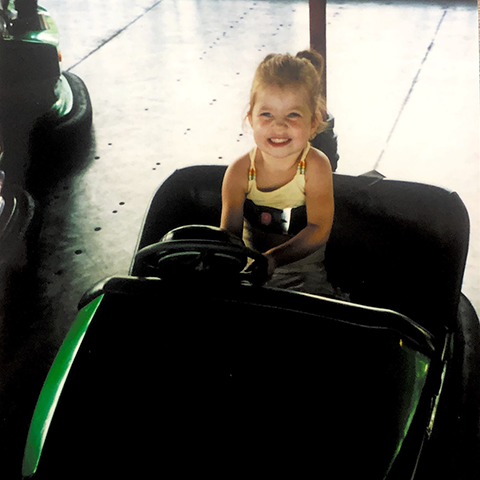 LES&I: What is your favorite thing about living and working in the Lake Erie Shores & Islands region? Growing up here, what are some of the things you did for fun?
ALLIE: It's probably an obvious answer, but Lake Erie itself! It provides so many fun opportunities and activities for people of all ages. Some of my fondest childhood memories are of forcing my parents to ride the Jr. Gemini over and over again and bouncing around with my sister in the giant inflatable Snoopy at Cedar Point. I also loved cooling down at Soak City (now called Cedar Point Shores) on hot summer days with my friends. Spending the day building sandcastles with my family at the beach wasn't so bad, either!
LES&I: What do you feel the Shores & Islands region has to offer (activity-wise) for young people?
ALLIE: Something I really appreciate about the region is the massive number of different restaurants it has! Even though I've lived here my whole life, my friends and I are still constantly finding new favorite restaurants that are all within about 20 minutes, and I think that's the beauty of this area. We also really just love to spend time on the water! Whether it's soaking in the sun at Nickel Plate Beach, jet skiing past Cedar Point, or taking the ferry over to the islands for a day, we're never at a loss for something to do.
LES&I: If you had friends visiting from out of town, where would you take them?
ALLIE: One of my friends actually came up from Washington, D.C., recently, and I was so excited to show her so many different places! Of course, we had to start the weekend with brunch at Sandusky Bay Pancake House, followed by a day of exploring at Cedar Point. Another must, was taking the ferry over to Kelleys Island and adventuring through some of the parks, as well as just soaking up the sun on the beach! I was also so excited to take her to a downtown Sandusky favorite of mine, the Maca Root, and Twin Oast over in Catawba. If we had more time, I would've loved to spend some at Cedar Point Shores, or head over to Put-in-Bay and enjoy all of the various restaurants over there as well!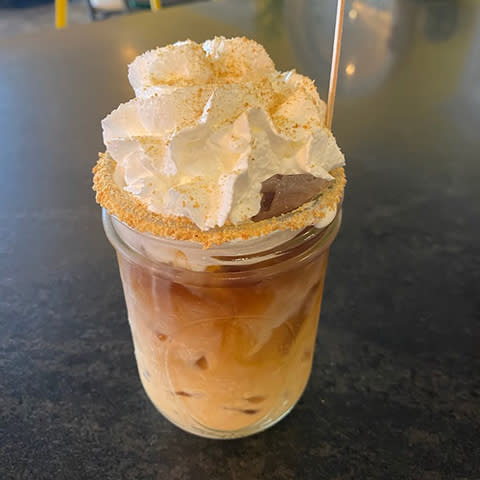 LES&I: Perch or pizza? Where is your favorite place for either?
ALLIE: Pizza! There are so many places I love to grab a slice from around here that it's so hard to choose, but some of my favorites are Danny Boy's, Hearth Tavern, Chet and Matt's, and Brick Oven Bistro. 
LES&I: Land or lake? Would you prefer spending time on the water or by the shore?
ALLIE: While I love spending time enjoying all the amazing restaurants and fun activities the land has to offer, I've got to say lake! I'm a mermaid at heart, and there's nothing that can beat a sunset swim in Lake Erie.
LES&I: Anything else to add regarding how to enjoy the region "like a local?"
ALLIE: Try everything you possibly can! Every area within the region is so unique and has so much to offer. There's such a wide variety of amazing locally-owned restaurants and small businesses to support that will really give you a taste of the local Shores & Islands lifestyle.