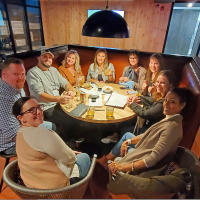 There is no doubt that over the course of the last few years the meetings industry has had its ups and downs. While many destinations are still working through COVID rebooking's and trying to get back to pre-pandemic levels, Shores & Islands Ohio is no different.
The S&IO Marketing & Sales Team has been working alongside many conferences and events over the last few years that have had to rebook or move locations. We are excited to see some of that coming to an end and also happy to see our convention spaces fully-open and busy again.
Shores & Islands Ohio has worked diligently with meeting and event organizers to make sure the rebooking process is seamless and that we are meeting the planners where they are at with their individual needs. We have been able to build in some new services to offer planners as well as increase our Conference and Event Grant dollars in order to help with rising prices. We were recently able to experience a little of this when the destination had the privilege of hosting two unique events.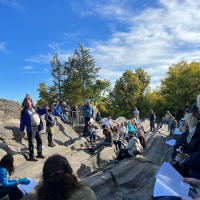 The Great Lakes Island Alliance (GLIA) started planning in 2019 to hold their event on South Bass Island that October. When COVID was on the rise, the decision was made to postpone the event to 2021. When planning for 2021 began, the committee was very hopeful that it would work out and then started to see that restrictions at the border were still going to be an issue, as a lot of their attendees would be coming from Canada. The committee had to once again make the tough decision to postpone the event to 2022.  With the event being pushed back now two years, the planning committee started to see there were a lot of variables now in play that they were not dealing with pre-COVID. The biggest factor being financial. The team at Shores & Islands Ohio was ready to work with GLIA as they applied for the Conference and Events Grant. GLIA was able to secure money through this grant to help offset some of the rising cost they were experiencing with their transportation to and from the islands.
The region also just hosted the Ohio Travel Association's (OTA) Conference on Travel in October. Another conference that was originally planned for 2020 and then had to make the tough decision to cancel and rebook for 2022. While staff sizes are getting smaller it is putting more and more on the meeting planner's plate. OTA was able to use the Shores & Islands staff as an extension of their own to help with the planning of a large off-site event that took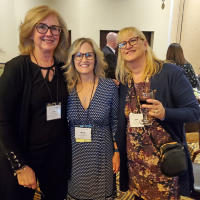 place in downtown Sandusky, as well as bus bidding, and other planning assistance.
The staff at Shores & Islands Ohio was so pleased to have these two unique events held within our destination this fall, and are grateful to have the opportunity to help ease some of the strain that COVID is still putting on the meetings industry.
Looking for an amazing location for your next meeting or conference? Contact Group Sales Manager Tiffany Frisch at tiffany@shoresandislands.com to learn how Shores & Islands Ohio can be a great fit for you!